Introduction
You can now connect multiple sales channels directly to your account. Adding another sales channel helps you to:
Increase your sales by adding Fast Tags to more channels or if you are a Shopify merchant check out Shop Promise
Diversify your channels and satisfy more customers with fast shipping
Simplify your processes by having one location for all your fulfillment needs
Add another channel to import your product catalog and see line-by-line fulfillment costs for every item on the new channel. Use our cost calculator as well to explore one item at a time.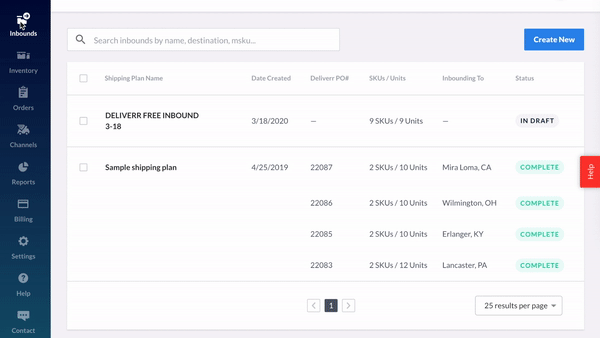 Add a New Channel
First, login to the Flexport Portal if you aren't already.
Next, visit Sales Channels to see all the channels that are currently connected to your account.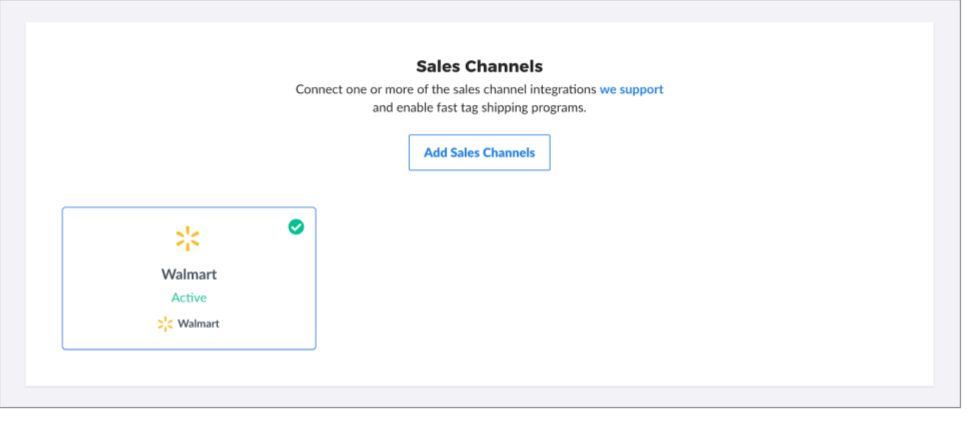 Click Add Integration.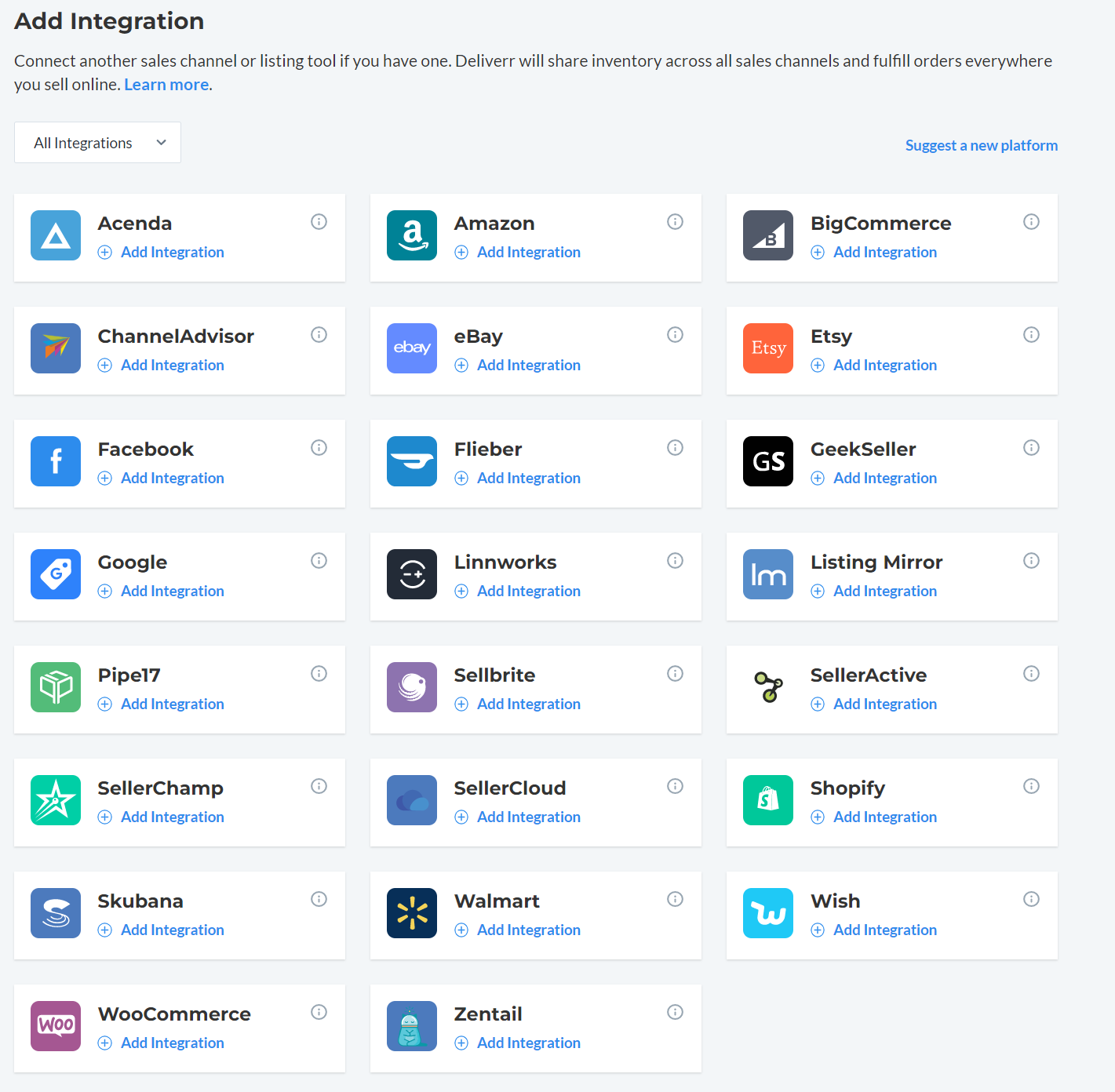 Choose the channel you want to add and follow the instructions. Each channel has its own unique steps to connect. Read our other articles to see in-depth steps on how to connect each channel.
When complete, you'll see the new integration in your Sales Channels section.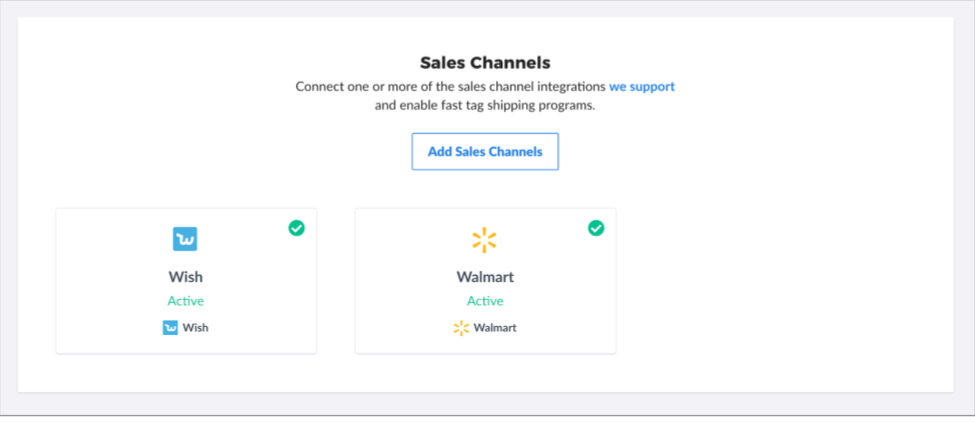 Edit & Disconnect a Channel
Go to Sales Channels. Click on an individual channel to see specific details.
From here you can disconnect the channel, update credentials, and activate or deactivate Fast Tags as desired.