If you have connected your FBA account to Flexport and see "Missing ASIN" when you are trying to add a Product to your transfer, please check the following. If this is an urgent transfer request, you can create the transfer manually using our previous workflow, but you will have to create the inbound in Amazon and provide us with the labels.
1. Ensure that catalog sync has been enabled
On the navigation bar on the left, please go to the "Integrations" section and click on "Amazon." Scroll down and make sure that the "Sync FBA catalog" box is checked and that you clicked "Save changes." Without syncing your FBA catalog to Flexport, we will be unable to create the inbound for you in Amazon.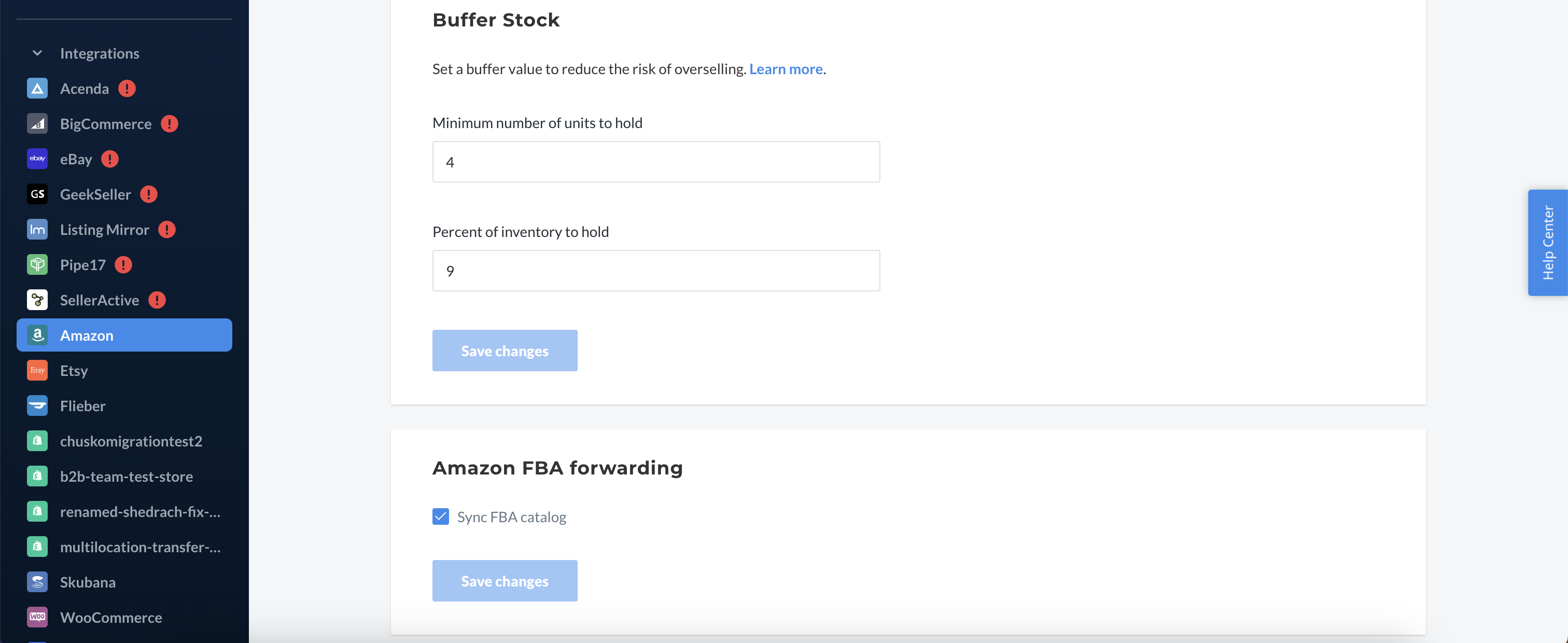 2. If you have recently enabled catalog sync, please wait ~15 minutes and return to the transfer flow
Once you have enabled catalog sync through step #1 above, it can take up to 15 minutes for your full catalog to sync to Flexport depending on how many items you are selling through FBA. If you return to the workflow in ~15 minutes, all products should be synced with their ASINs and you should be able to continue adding products to your transfers
3. If it has been 30 minutes since you enabled sync and your product is still missing ASIN, please contact our Support team
In some instances, due to differences in product naming conventions between Flexport and Amazon, our catalog sync will not find the correct matching product in Amazon. In this case you may need to contact our Support team and provide a list of the DSKUs and their corresponding ASINs in Amazon. Our team can then update this data for you so that these products are correctly set up moving forward