Before You Begin
This article is for sellers who are using using multiple locations in Shopify to separate USA orders from international orders. Specifically, if you want only USA orders assigned to the Flexport location and other international orders to be assigned to another Shopify location for you to self-fulfill or use another fulfillment method.
To achieve this result, this article walk you through how to setup two different shipping rate groups within the 'General Shipping Profile' in Shopify. We will also make sure that each Shopify location is assigned to the correct group.
More information:
1) Create a Shipping Rate Group for Domestic Orders
Log into your Shopify store at https://accounts.shopify.com/store-login. In the left sidebar, go to Settings and then Shipping and Delivery.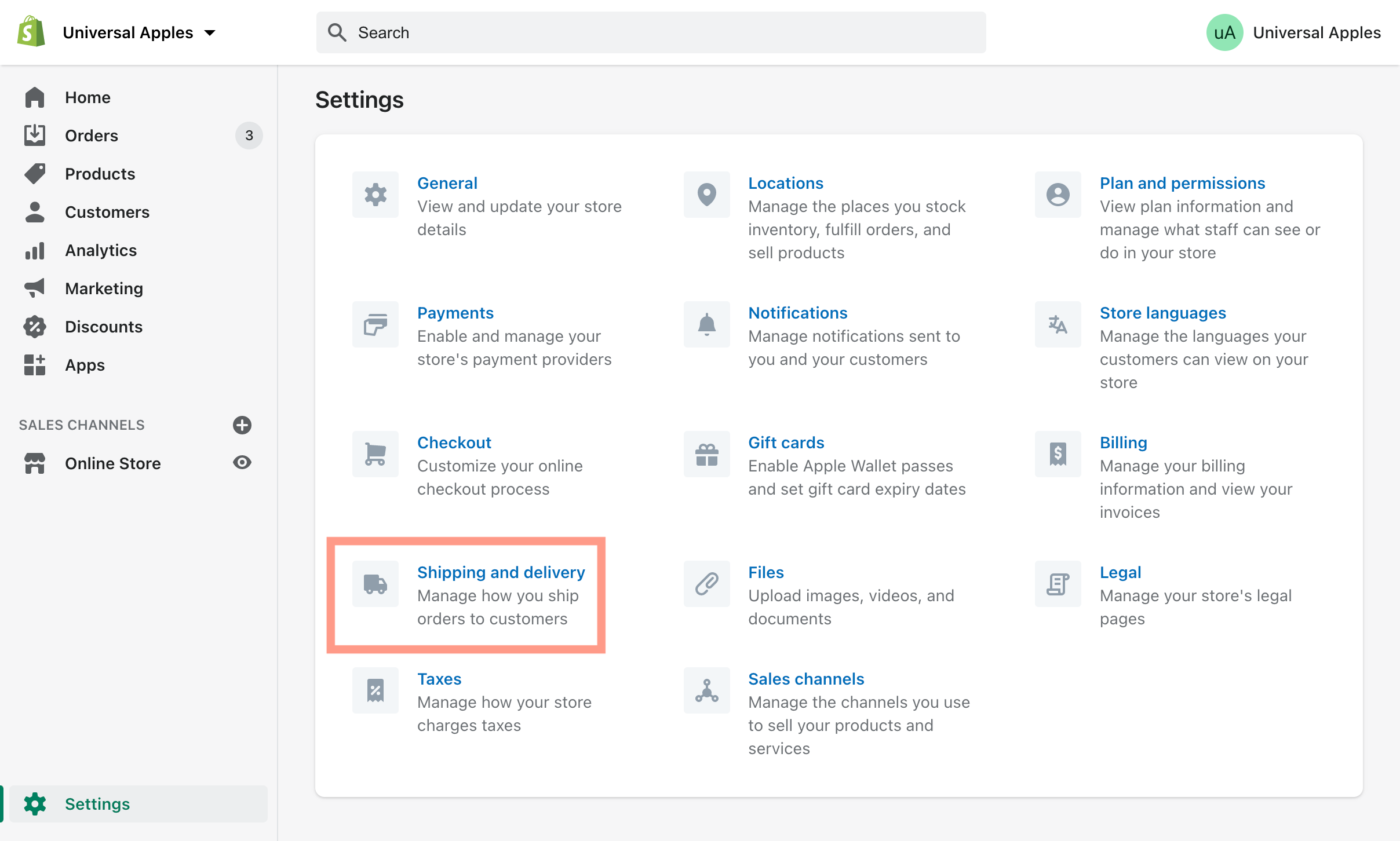 In the Shipping section, go to Manage rates.

The first shipping rate group should be Domestic. Most accounts should have a Domestic group by default. If you do not, please read these two other help center articles about how to set up a Domestic group.
Overall, you want to make sure that the Domestic group appears like this — although the names, conditions, and prices for all of your rates will be unique to you.
First, make sure that the Flexport Fulfillment location is assigned to the Domestic group. You may need to go into the Not shipping from section and hit Add rates.
Use the same rates as Flexport Fulfillment (app).
If necessary, remove other locations from the Domestic group. Simply click on Manage and then Remove rates. In the example below, 'Paris Warehouse' is the location that we will associate with international orders in the next part of this article.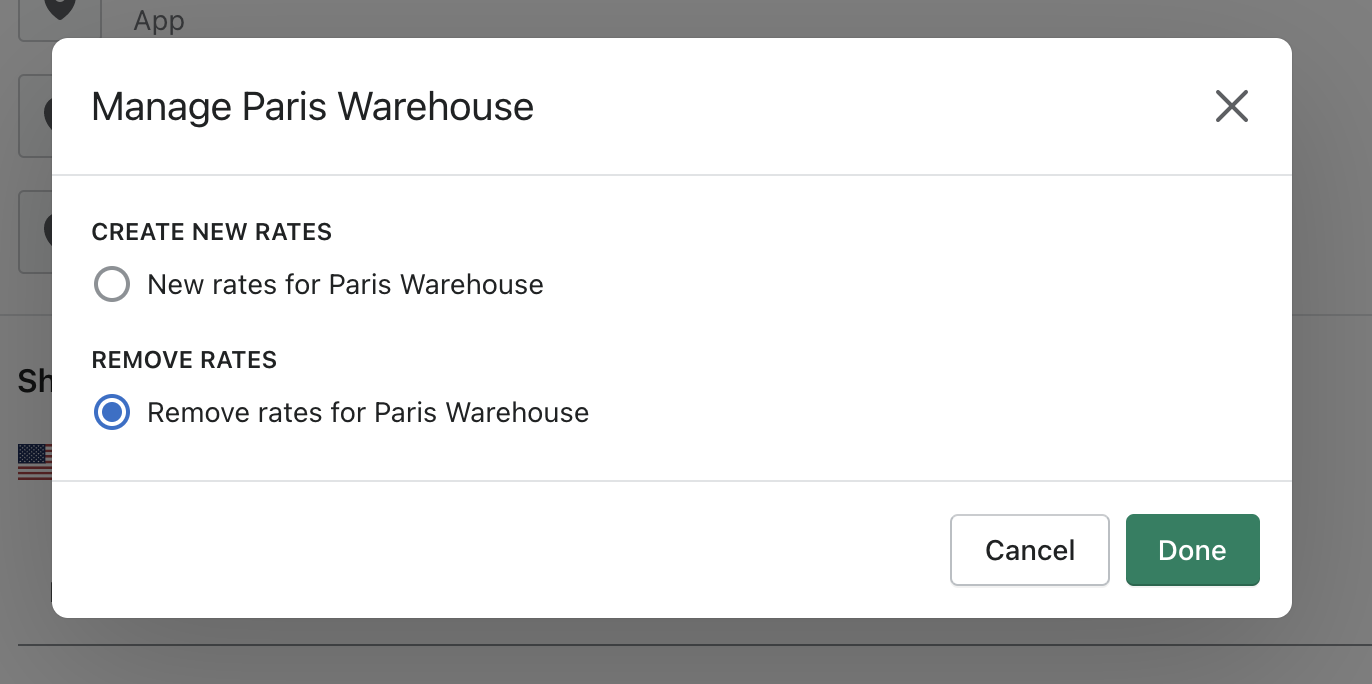 2) Create a Shipping Rate Group for International Orders
Next, we will repeat these steps but for international orders. First, find the location that you intend to use to fulfill international orders. For this example, we are using the 'Paris Warehouse' as the international location. You may have to remove it from any existing groups as shown above.
Next, create a new group for this location. Under Not shipping from, find the location and click Add rates. Select to create a new group.

Next, you will create a zone for 'Rest of world'. Under Shipping to click Create shipping zone. Type in a zone name and then check off Rest of world.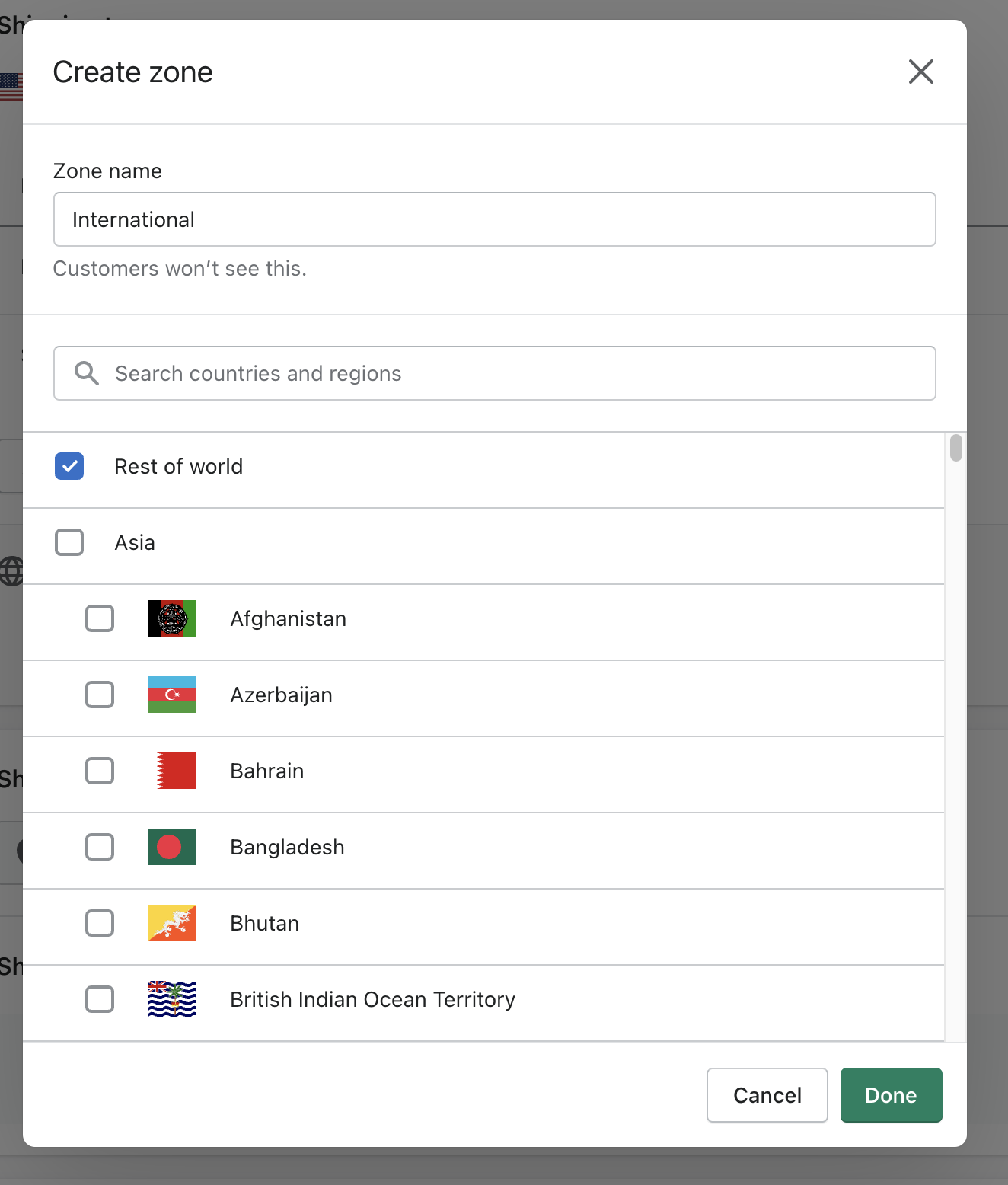 Finally, add rates for this specific shipping zone. Click Add rate and enter a rate name, price, and conditions as you see fit.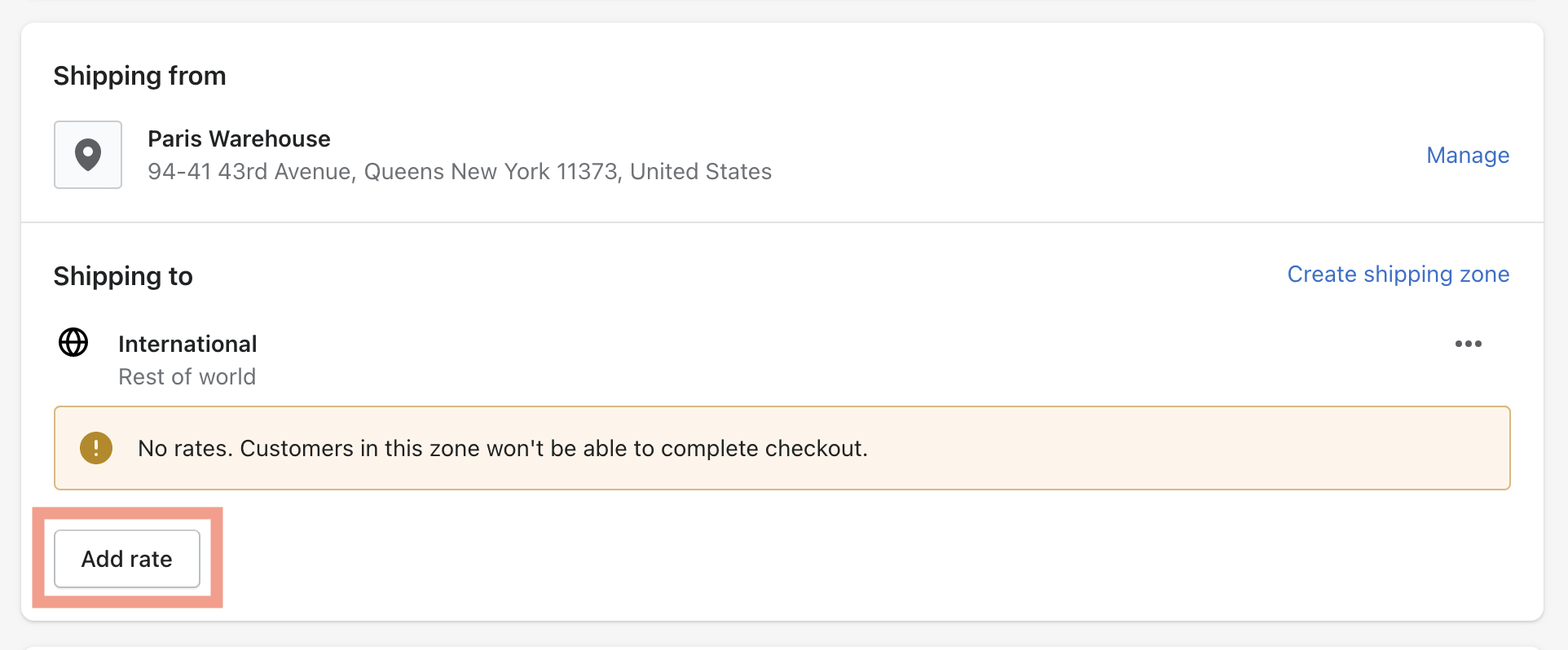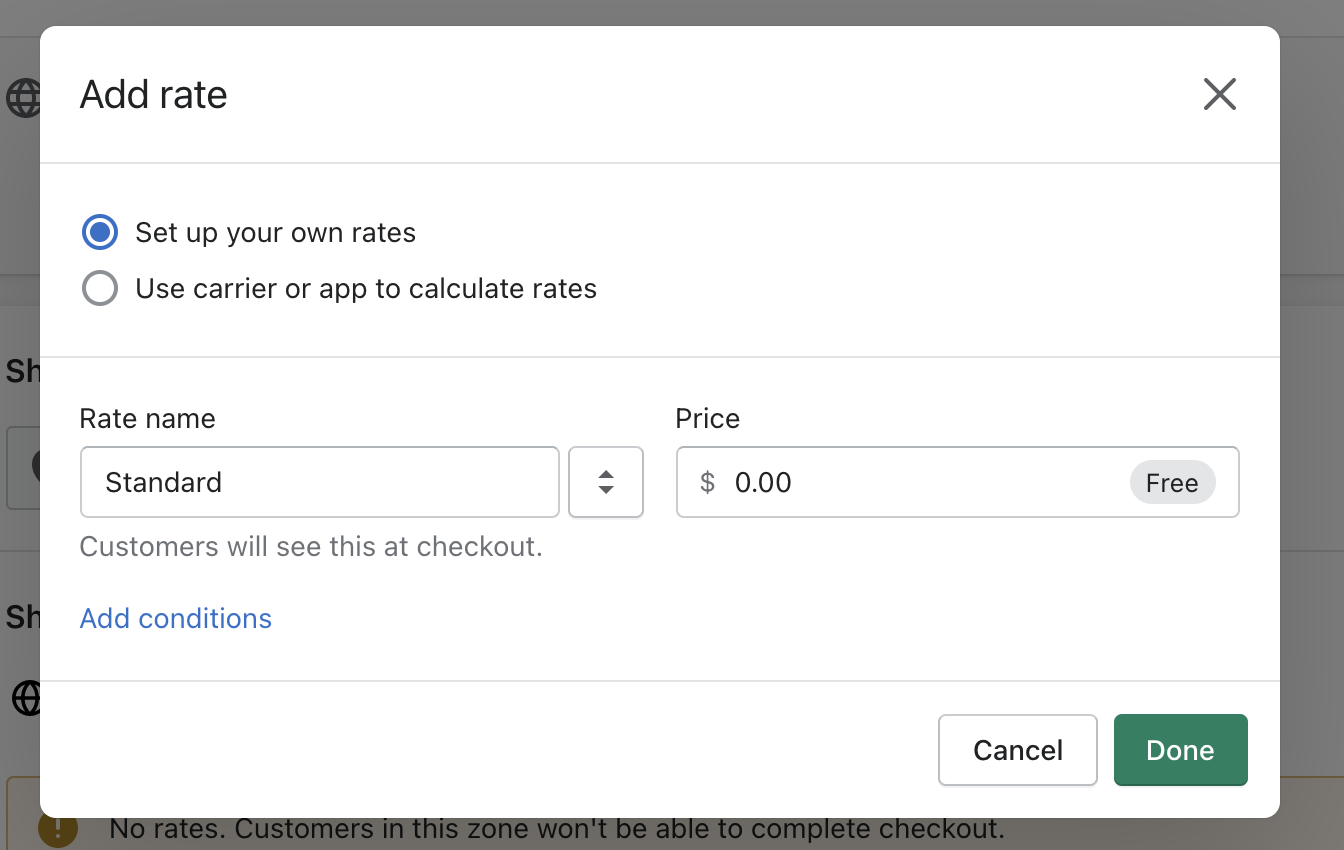 Finally, click Save at the top of the screen to save your changes.

3) Test Your Setup
To verify that your shipping rates show correctly, simply go to your Shopify store as a user will see it, add an item, and go to checkout.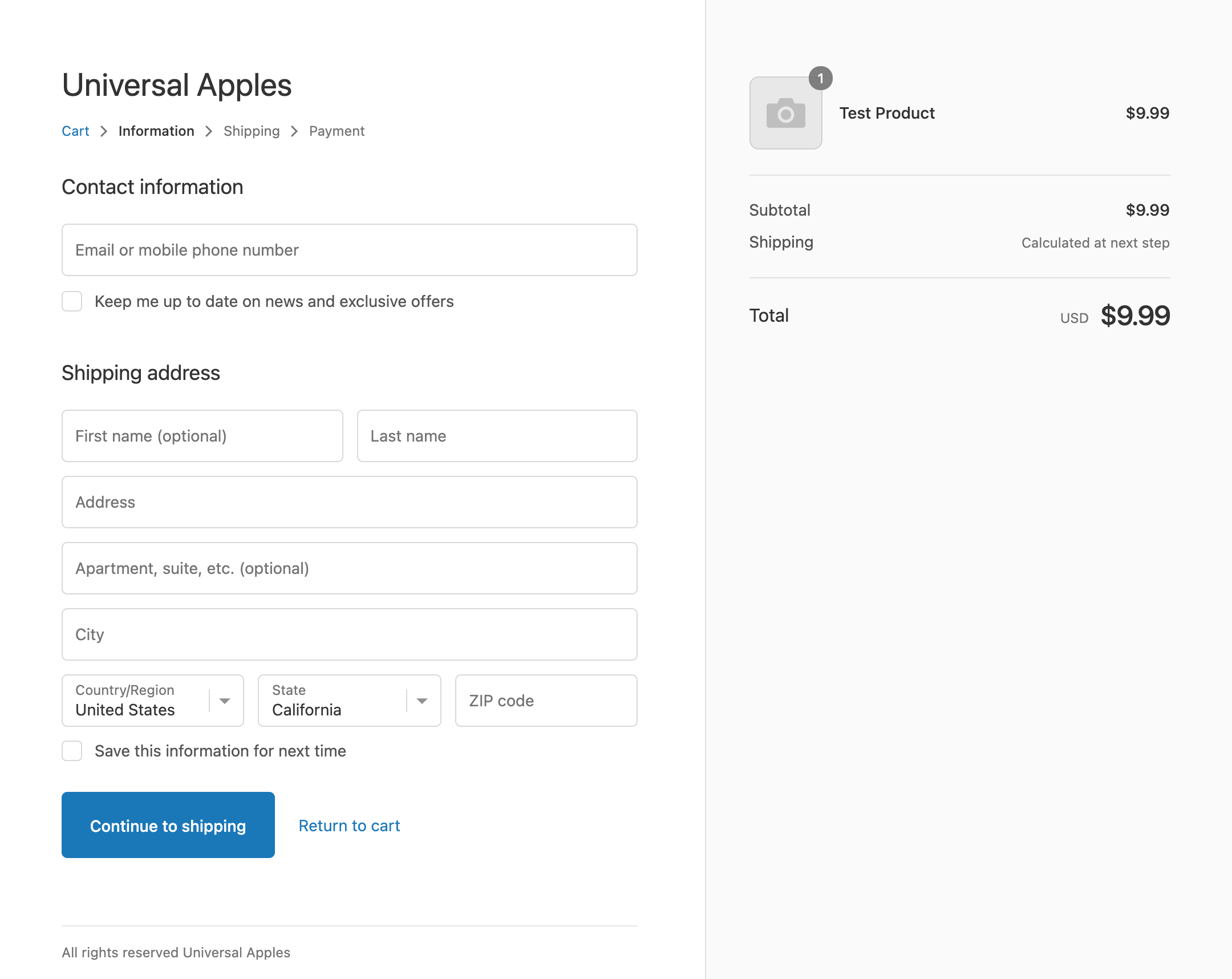 Enter in an address and make sure the country is set to United States. Click Continue to shipping and you should see the shipping options and rates that you set earlier.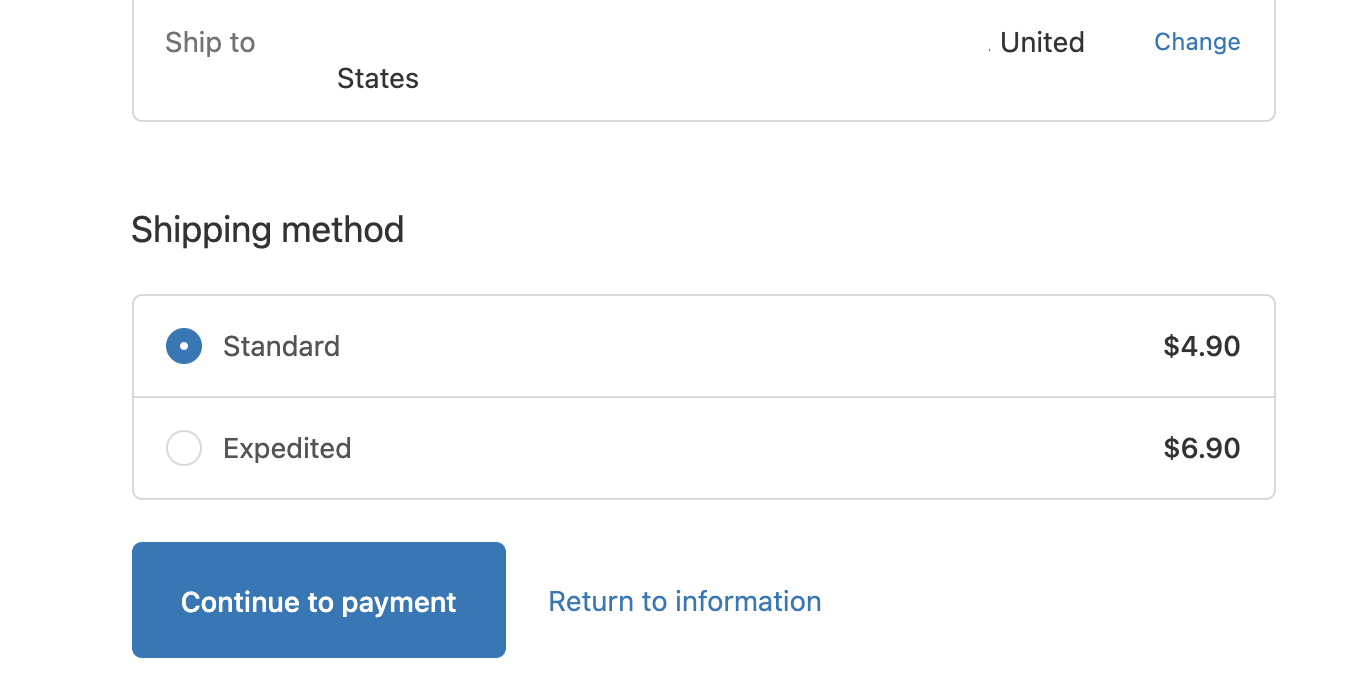 Click on Return to information to go back and change the address to another country. Change the country to another country and click Continue to shipping. You should see the appropriate rates there.