Before You Begin
This article is specifically for sellers who have do not have 'Domestic' shipping zone in their Shopify account. Most sellers should have a domestic shipping zone in their account by default, but the zone may have been deleted by accident or by another Shopify app.
Not having a domestic shipping zone can mean:
Buyers may have errors in"Shipping Method" in your cart during checkout.

All orders will ship on standard shipping methods.
Follow the steps below to verify that you have a domestic zone, and set one up if do not have one already. For more information please read Shopify Help Center > Setting up shipping zones or contact our support team for assistance.
Setup Steps
Log into your Shopify store at https://accounts.shopify.com/store-login. In the left sidebar, go to Settings and then Shipping and Delivery.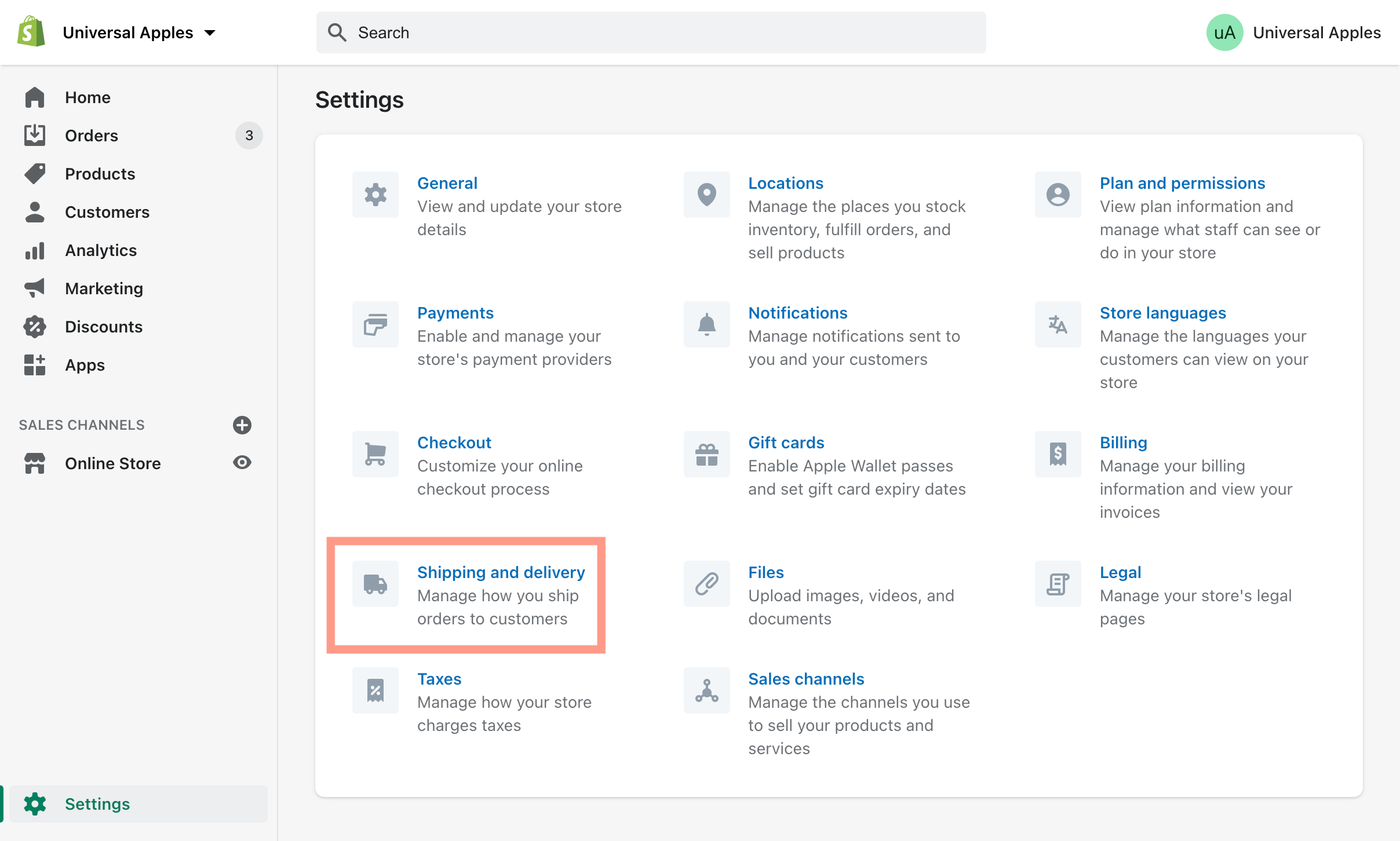 In the Shipping section, go to Manage rates.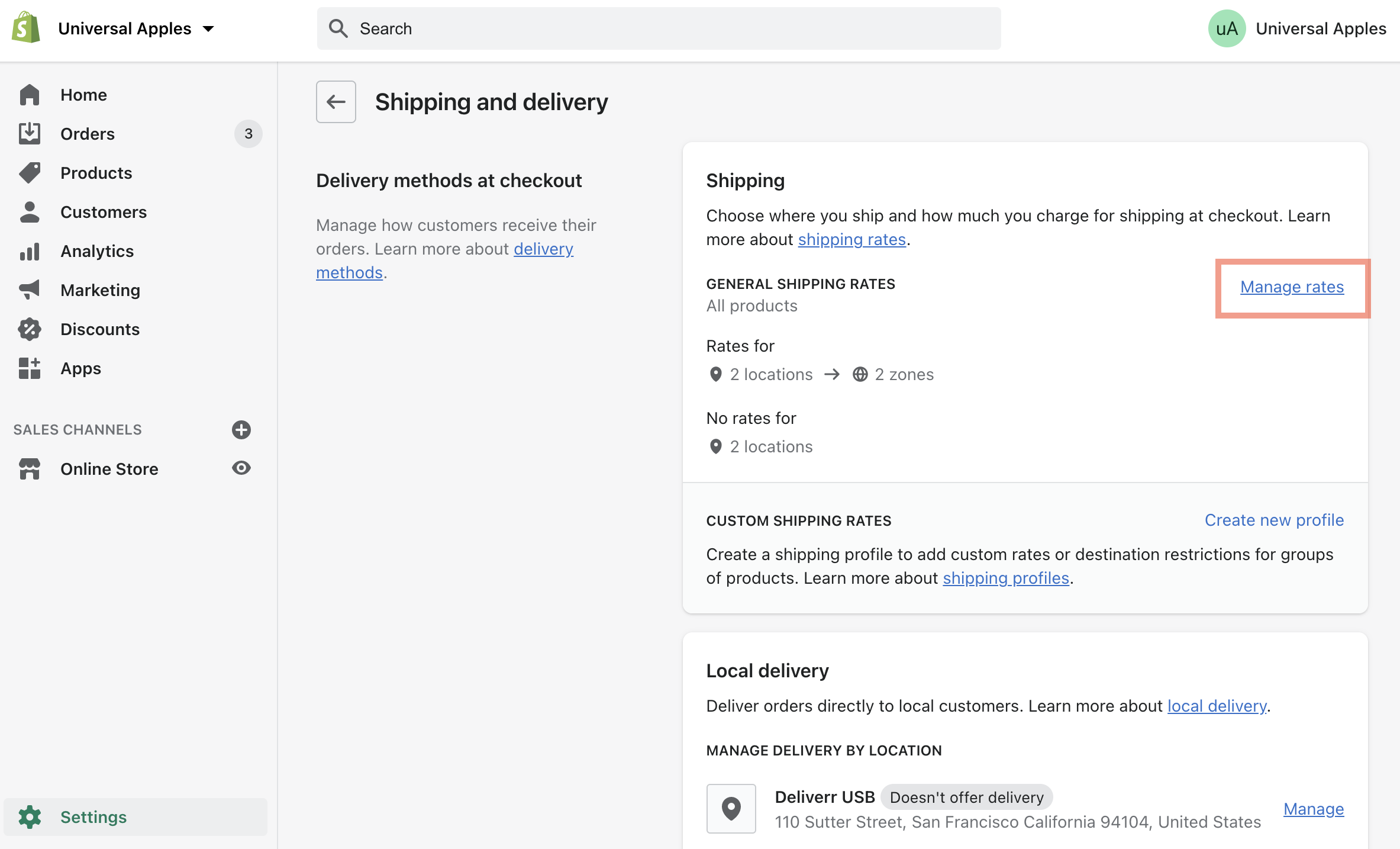 Find the location Deliverr (App). Deliverr is the former name of Flexport. Check that it has a Domestic shipping zone for the entire United States.
If it does, then you are done.
If not, then click Create shipping zone to start the process and continue reading this article.
Write 'Domestic' as the name of the zone. Search for 'United States' and check off United States.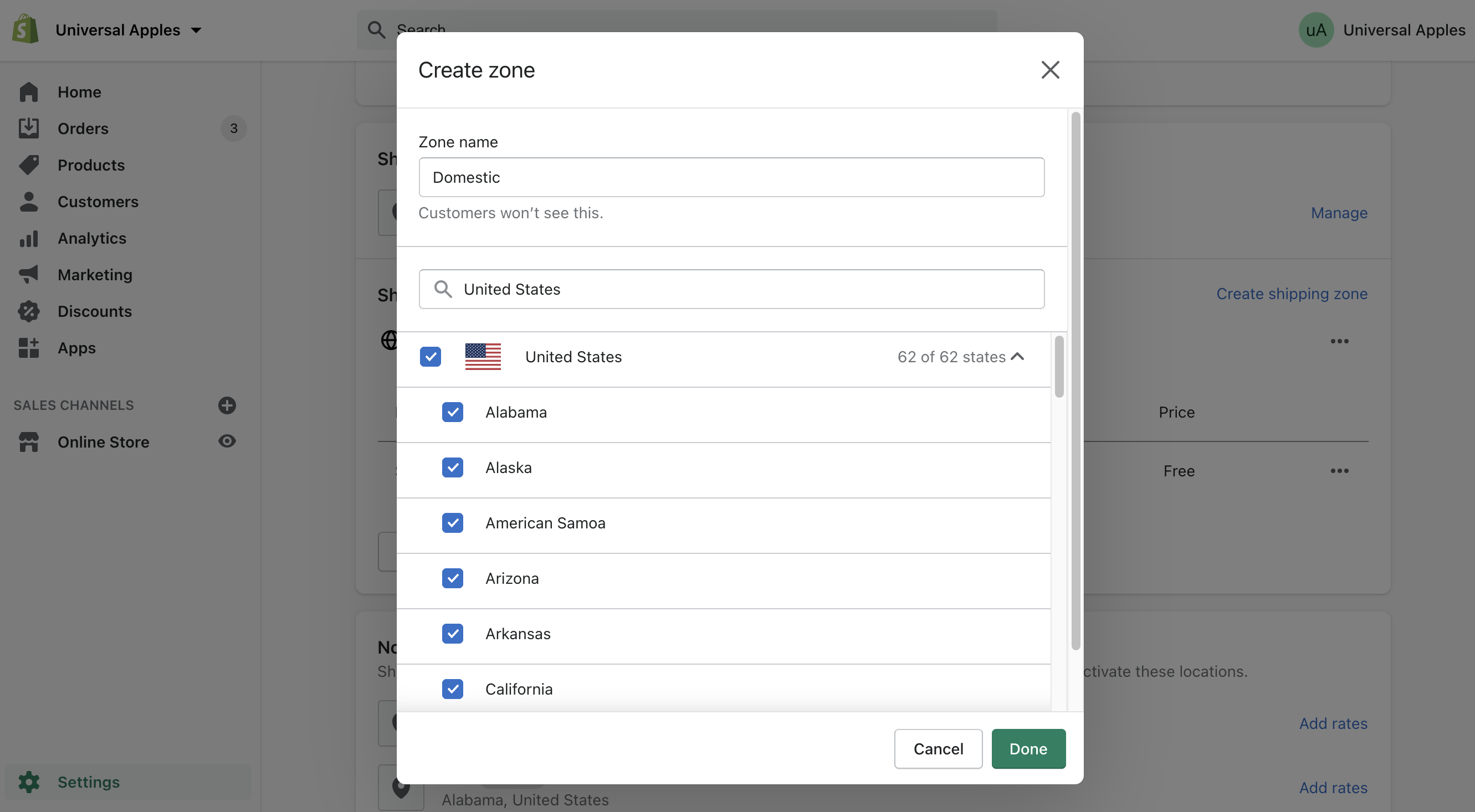 Next we have to add rates to this shipping zone. Click Add rate below.

Follow the steps in this help center article for more information on rates and how to properly set them up. Finally be sure to save your changes at the top.