All products shipped to us must be shipped in boxes and all boxes must be correctly labeled with our provided box contents labels.
What are Box Contents Labels?
Our Box Contents Labels provide the unit level contents for a box and contain a unique identifier for that box, which is scanned and tracked within our Fulfillment Centers. Depending on if you choose to ship to our crossdock (and use Forwarding) or ship directly to our Fulfillment Centers, the box contents label will be different.
Box Contents Label for Forwarding Inbounds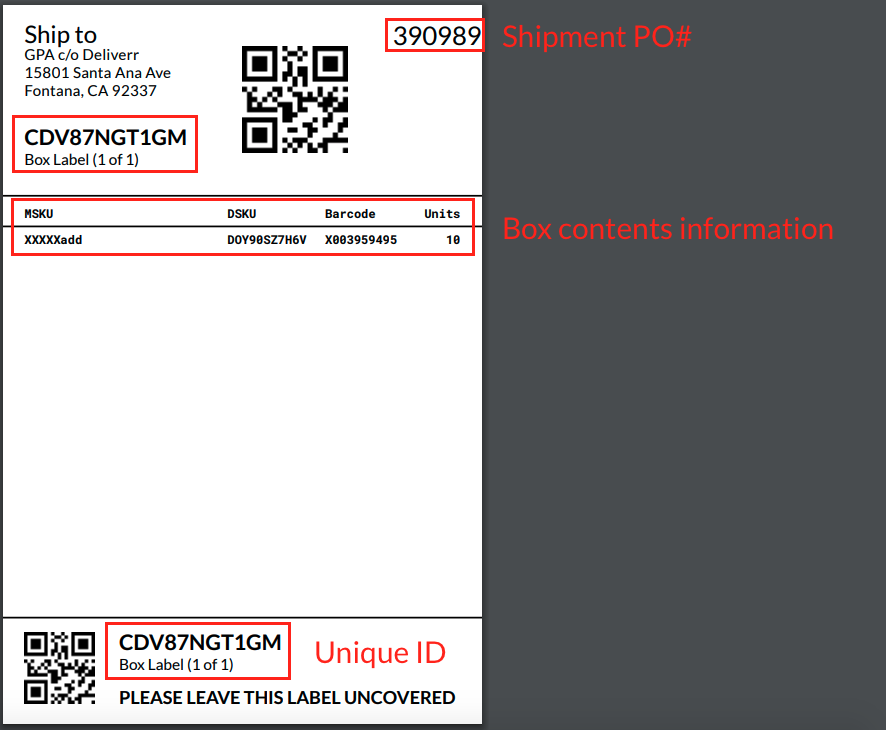 Box Contents Label for Direct Inbounds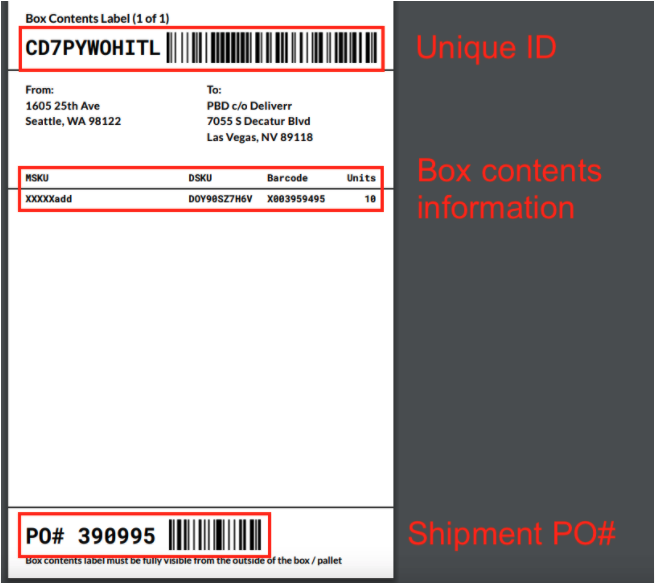 Where will you get Box Contents Labels?
Box Contents labels are downloaded during the inbounding process (when you create a shipment to us).
Box Contents Label Application Instructions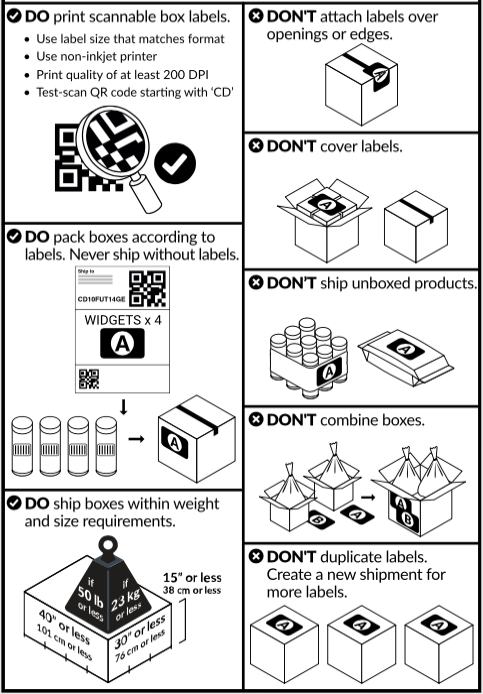 What happens if you do not apply Box Contents Labels?
Your inbound will be non-compliant and, unfortunately, a non-compliance fee will apply. You will be notified of box contents labeling issues on the Completed Shipments page for the shipment.