This article covers product packaging, including those that require special attention handling. These include:
Liquids

Fragile, sharp, or glass items

Poly-bagged units

Adult products

Batteries
These items must be packaged properly to ensure the safety of handlers and eliminate any chance for damage, spills, or leaks. Product packaging should be able to withstand the rigors of shipping without requiring any special handling. Our fulfillment centers will refuse to receive such products if they deem them to be a handling or safety hazard, which will be considered non-compliant and incur associated fees, including removal.
Liquids
This category includes liquids or gels of more than 16 oz in plastic bottles or jars, such as liquid soap, sprays, and lotions. Treat liquids in glass bottles or jars as fragile. All products containing liquids must be double sealed, or sealed inside a clear poly bag and be prepared to survive a drop from waist height at any angle (drop test). See below for additional polybag requirements.
A product is double sealed when its lid is tight (so that it cannot be easily opened), and one of the following is true:
There is a manufactured seal around the outside of the neck of the product.

A peel-off safety seal is underneath the lid of the product.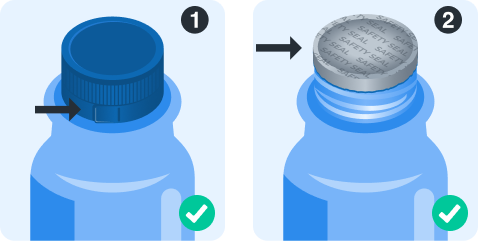 Products that are not double sealed must be sealed inside a clear poly bag (shrink wrapping is also compliant) with a thickness of 1.5 mil. or greater, and marked with easy to read suffocation warning label.
Fragile, Sharp or Glass Items
Fragile items should be subject to the same considerations as other items taking into account their increased packaging needs:
Wrapping and protecting individual items thoroughly with bubble wrap is strongly advised

Ensure items fit snugly in a stable box using additional padding to protect items and fill the shipping container

Place padding inside hollow items as well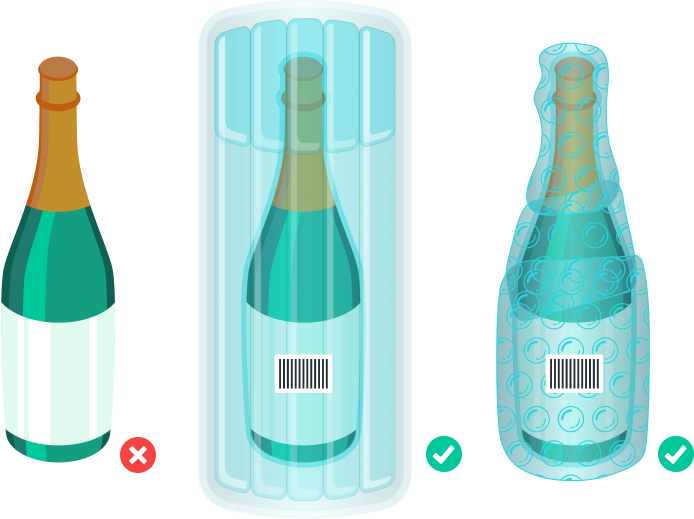 Products with sharp edges or points pose a safety hazard. Sharp objects must also be packaged with bubble wrap, dunnage, and/or overboxed to ensure no sharp edges or points will become exposed during the fulfillment process. Please also ensure that the final prepared product needs to have its barcode visible to be scanned.

Aluminum Cans
Cans are also considered fragile as they can be easily dented. They must be sealed and packaged to pass a drop test. Flexport recommends applying an outer layer of bubble wrap to better protect cans.

Poly-Bagged Units
All units in the following categories must be poly-bagged to avoid damages:
Apparel, Fabric, Plush, and Textiles
Baby Products
Perforated Packaging
Powder, Pellets, and Granular
Small
All poly bags must meet the following requirements:
If your polybag has a 5-inch opening or larger (measured when flat), it must have a suffocation warning. This warning can be printed on the bag or attached as a label, should be in a prominent location, and should be legible for the size of the bag. For example: Warning: To avoid danger of suffocation, keep this plastic bag away from babies and children. Do not use this bag in cribs, beds, carriages, or playpens. This bag is not a toy.
The polybag must be at least 1.5 mil (thousandth of an inch) thick.
The polybag must be transparent and sealed (Note: If you have your product in a custom package, this does not need to be transparent, but the barcode must be on the outside of the bag and not the product inside.
The polybag must not protrude more than 3 inches past the product dimensions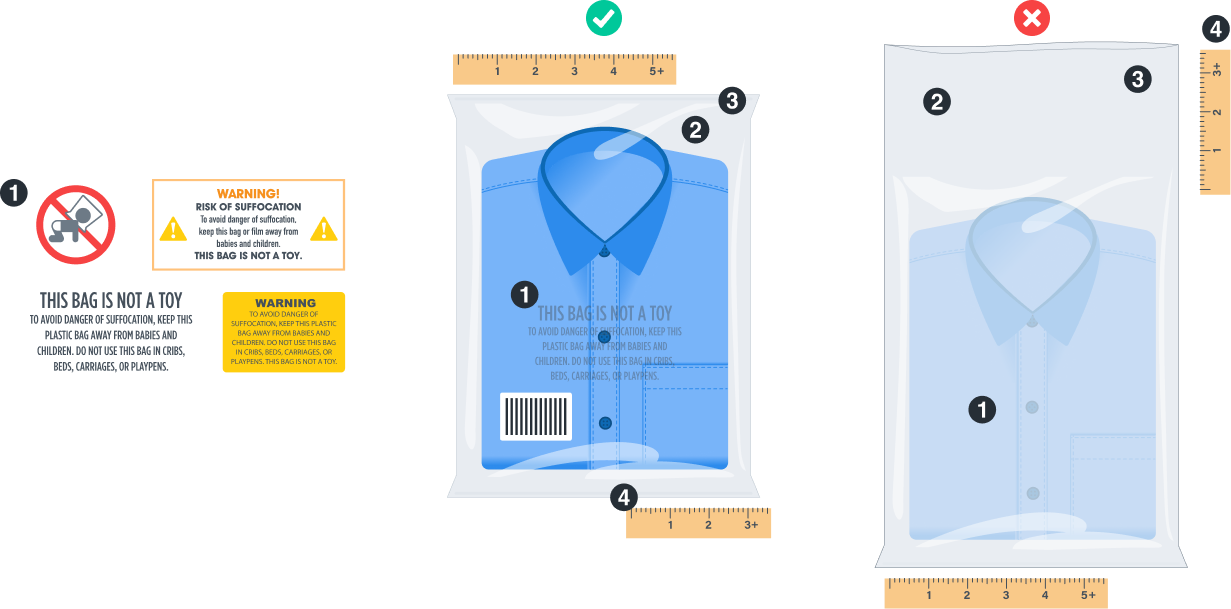 Adult Products
Items displaying potentially offensive material, including explicit magazines and movies. Discreet packaging should be opaque with no visibility to the product. If transparent packaging, the item must not have any explicit sexual images or words.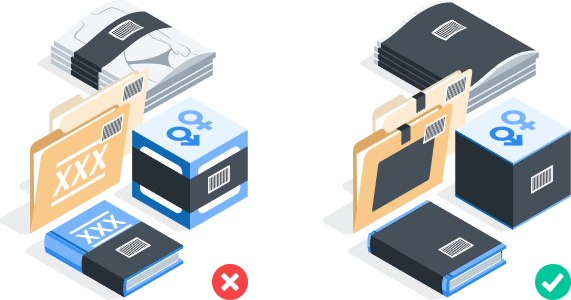 Batteries
Batteries must meet the following requirements in order to be inbounded into Flexport.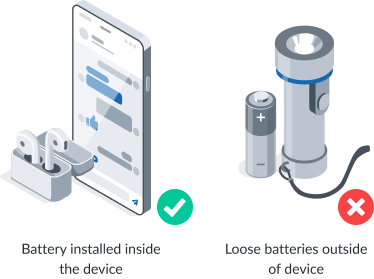 The battery is installed in the device and falls under one of the following categories:

UN 3481, PI966 Section II, Lithium Ion Batteries / Cells

Cells equal to or less than 20Wh; Batteries equal to or less than 100Wh

UN 3091, PI969 Section II, Lithium Metal Batteries / Cells

Cells equal to or less than 1g; Batteries equal to or less than 2g

The product can be shipped by air
The product can be stored at room temperature
The product does not require special handling equipment
The MSDS has not expired

The product cannot have a replacement value of $300 or more per item
Lithium batteries must be packaged as per the guidelines below. For additional information about inbounding batteries and the documentation approval process, read this article.

For alkaline batteries AA/AAA/C/D dry cell batteries not exceeding 9V, all terminals must be wrapped or properly installed within the device with a protector.
Acceptable #1: All terminals must have a hard plastic wrap.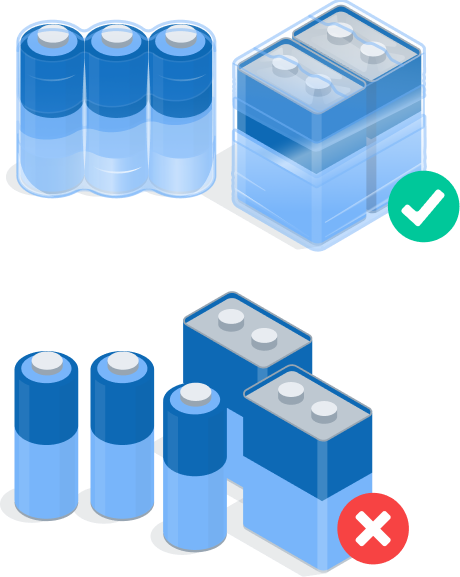 Acceptable #2: If the batteries is within the device, there is a pull tab to deactivate batteries from a complete circuit.