We now offer the option to opt into our Standard badge, which will show up whenever Fast Shipping is not available, such as in a case of extreme weather or when a shopper is in area that's hard to reach. In default mode, the badge will show a 7 calendar day delivery promise with one extra day for shipping if purchased after the usual cutoff (11am PST). You can customize the wording (read below).
The badge default looks like this:

It can be activated through your Shopify settings.
The badge can be configured in a number of ways:
1. Charge methods with corresponding badge wording, as follows
Free
Paid by shopper, flat fee
Paid by shopper, passthrough fee
Cart minimum on either flat or passthrough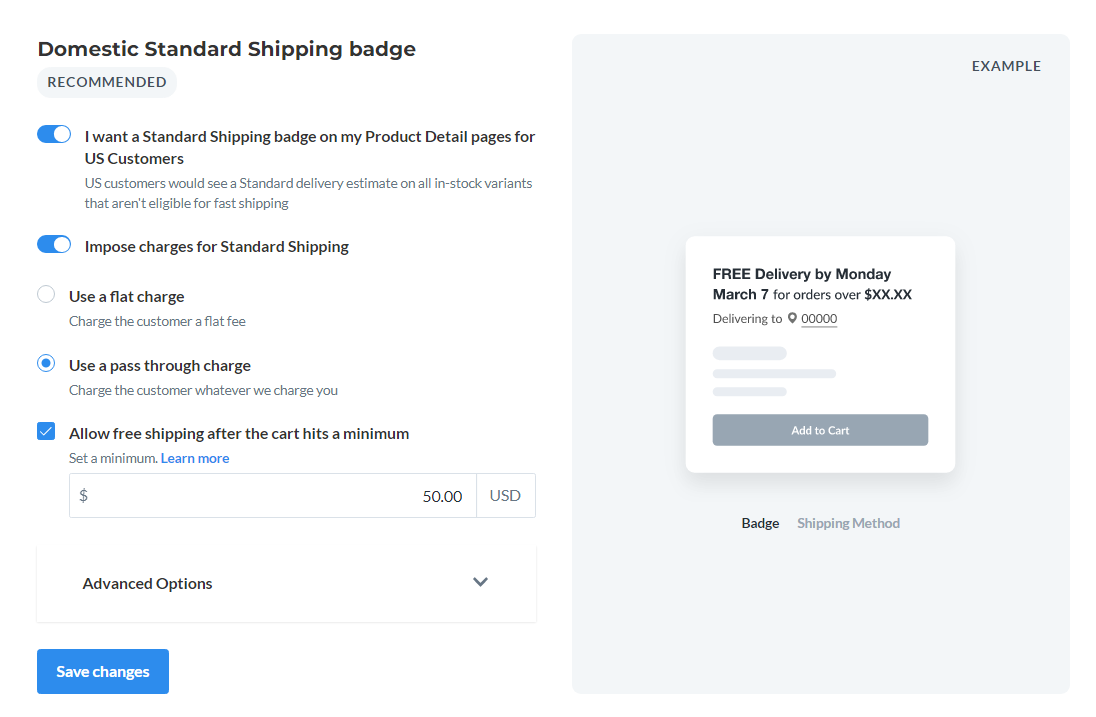 Unless specified in advanced settings, these badges will also push a shipping method to the checkout page, which means that you can rely on Flexport to provide the best possible shipping method in checkout and streamline the shopper experience. You can see the preview of what it will look like on the right of the configurations screen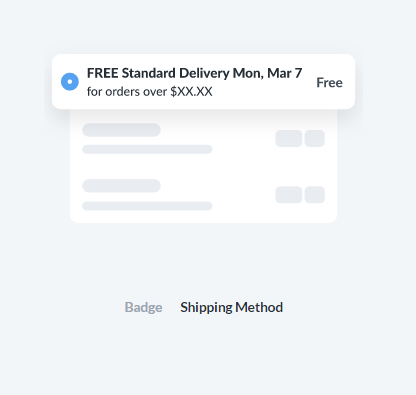 2. Advanced settings will let you remove the shipping method, so that you can keep control of the promise in checkout. Also there you can configure the badge wording a bit further.

3. You can do the same for your international orders and apply the same settings. For international orders our default delivery time is 1-4 weeks and the badge wording will reflect that. Here is what the setup screen looks like with badge examples on the right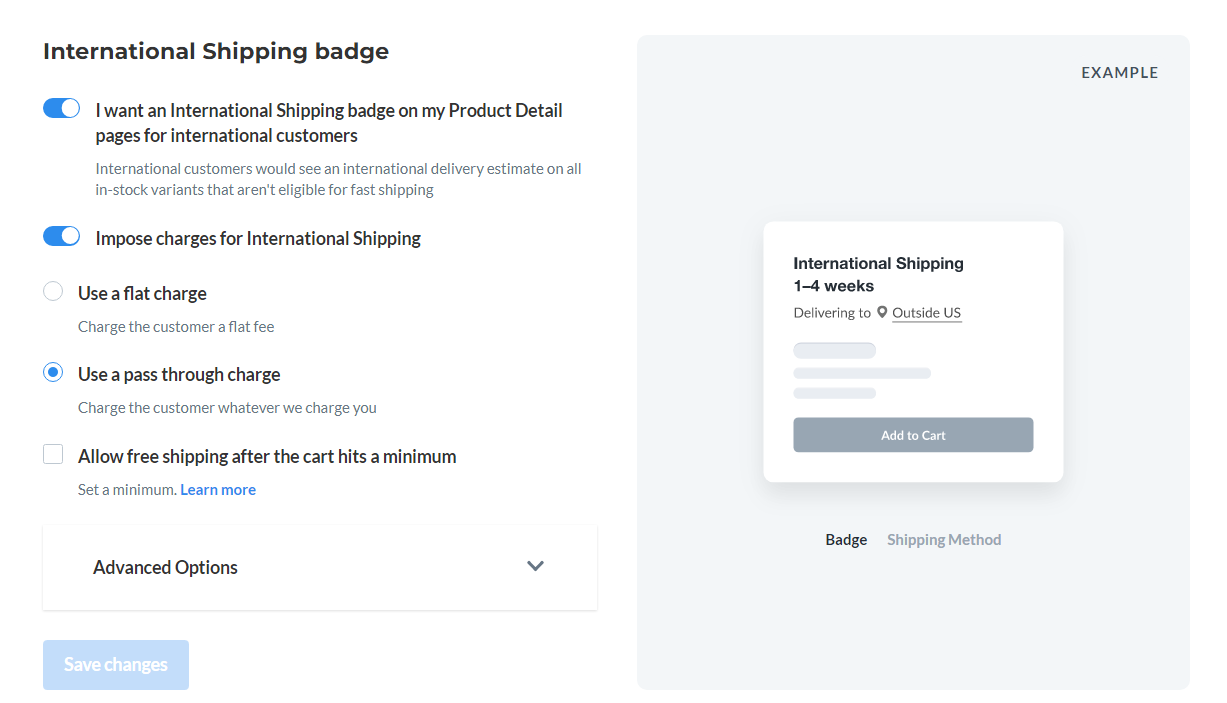 Just like with the domestic Standard badge, you have the option to pass on the costs to the shopper for exactly as much as we charge you, among other charge methods.