When you connect WooCommerce to Flexport, Flexport will automatically import and fulfill all orders that are in the Processing state.
If you have backorders, this may be desirable.
If you don't have backorders, please mark these old orders as Complete or Cancelled so Flexport does not import them.
Mark Old Orders in WooCommerce
In WooCommerce, go to Orders. Click on the Processing link to see all orders in this state. Click on the checkbox in the header to select all of these orders.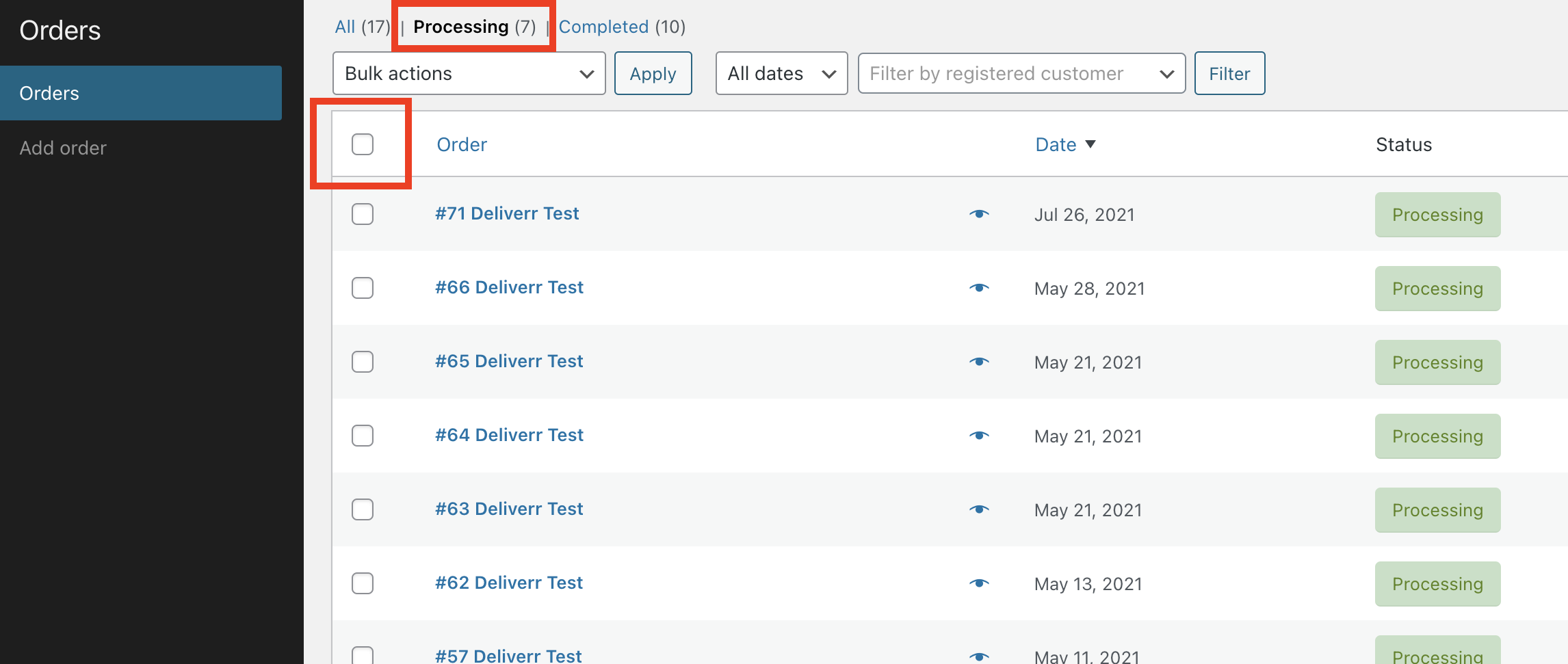 Click on the Bulk Actions drop down and change all of these orders to Completed or Cancelled.