Flexport has identified products in your catalog with expected demand around Prime Day. To help you fulfill these items we have created a Flexport Promotional Inbound on your account. You are eligible to receive up to $1,000 in promotional credit towards the cost of inbounding products to the network! Flexport will apply promotional credit equivalent to your inbound discount within 2-3 weeks of your shipment. Please note that all offers are temporary, and refer to the offer email to see when it expires.
Please follow these instructions in order to use your Promotional Inbound.
1. Click on your email link or navigate to the Flexport Portal > Inbounds.
2. Click into your Promotional Inbound, indicated by the star symbol.

If you do not see this Inbound, type "PRIME" in the search bar at the top left of your screen. You should see a pre-created shipment plan with all SKUs eligible for this promotion.
To support shipping from multiple locations, you may have multiple Promotional Inbounds. The maximum refund across all of these inbounds is $1000.
3. Select your packing type and edit the quantities of the listed SKUs.
Select your packing type and input the desired quantity per SKU you'd like to send to our warehouses. If you do not wish to send in a SKU, set the quantity to 0. You are responsible for ensuring compliance of all SKUs with the restricted products policy.
Your SKU list will be final once you click Next.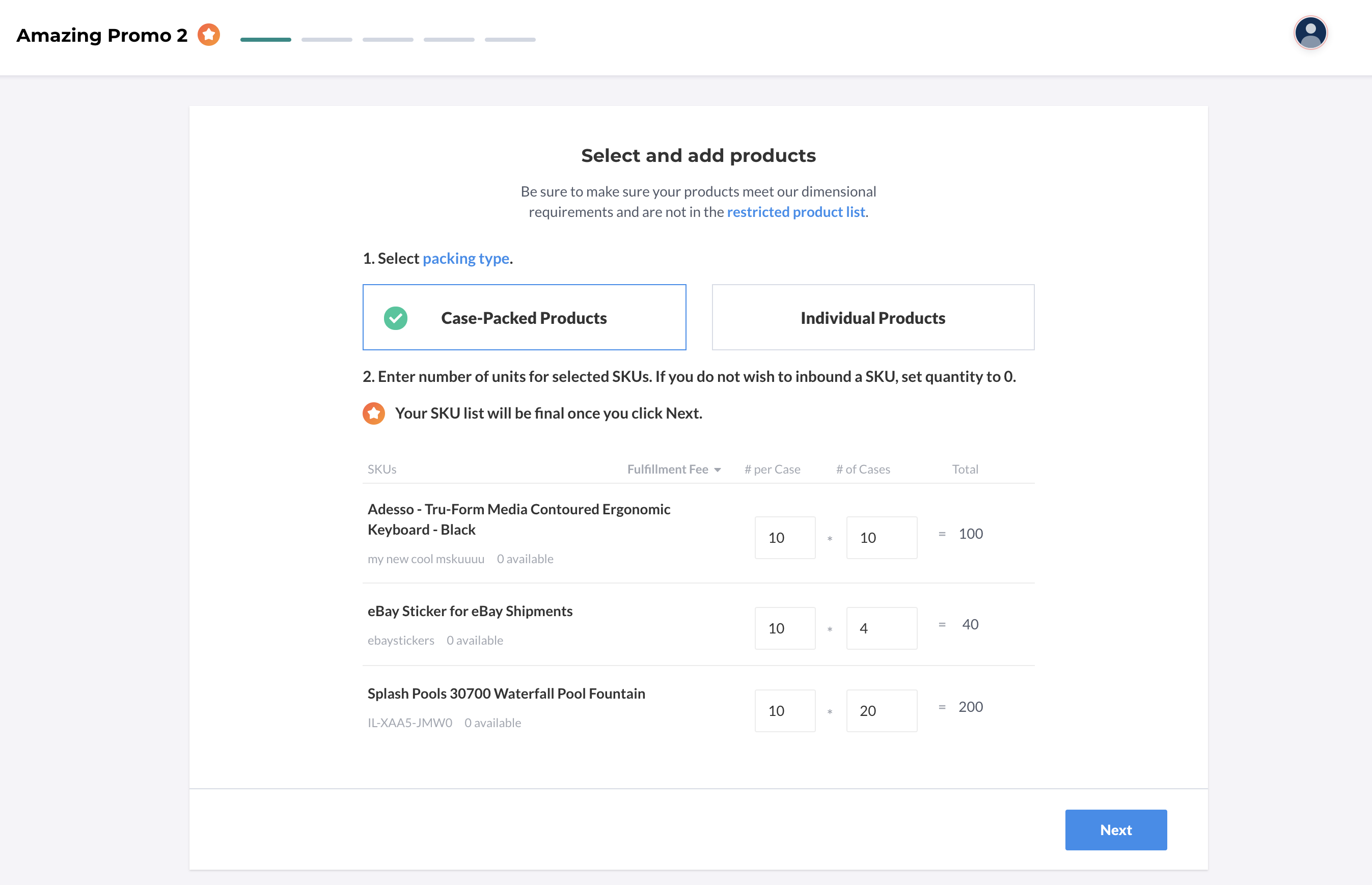 4. Barcode your products.
If you have not sent these items in the past, you must fill out the barcodes for each SKU.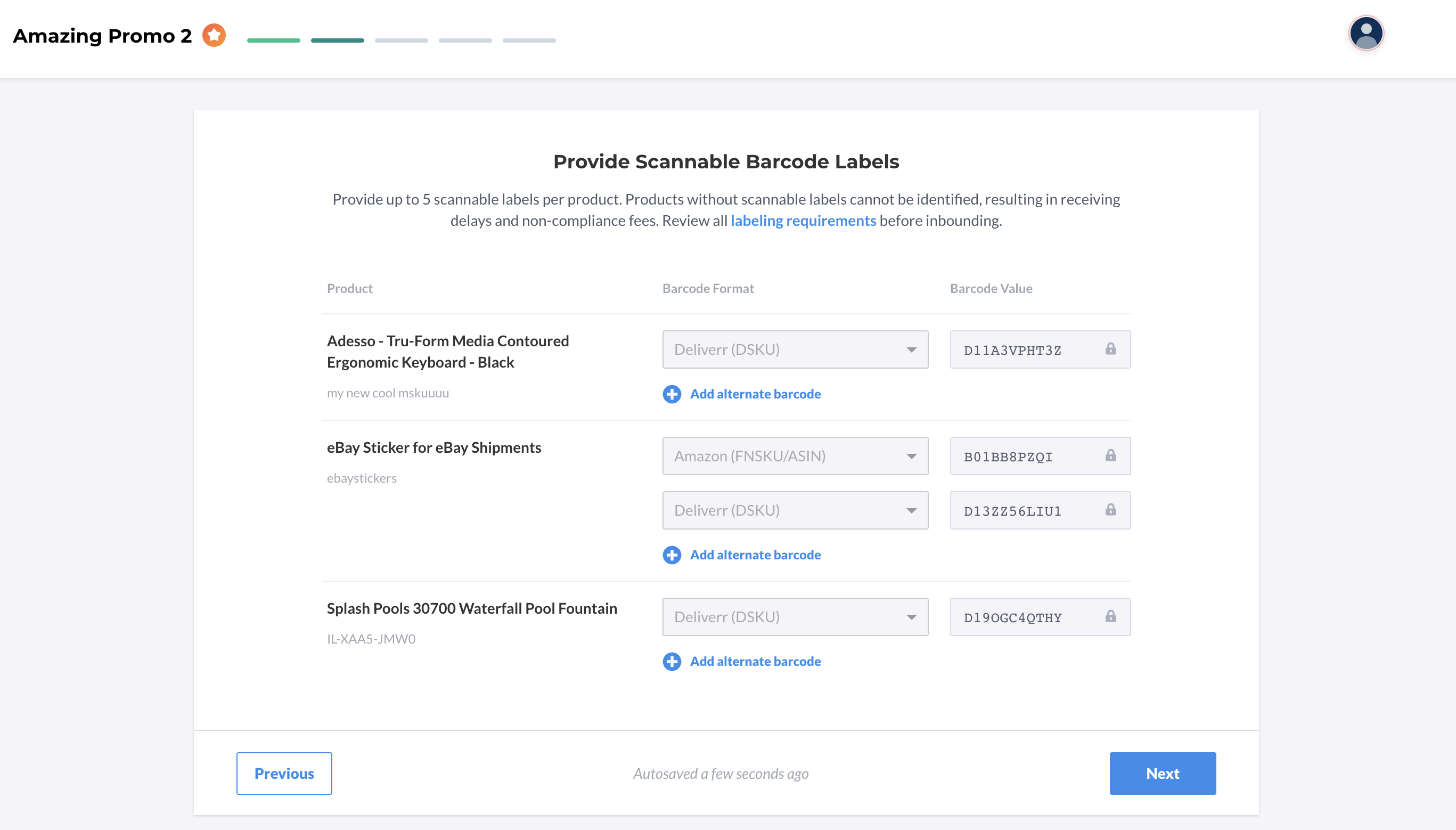 5. (Optional) Download and print scannable barcodes.
If needed you may print scannable barcodes here but Flexport can process most existing marketplace barcodes. Please make sure all items have readable barcodes.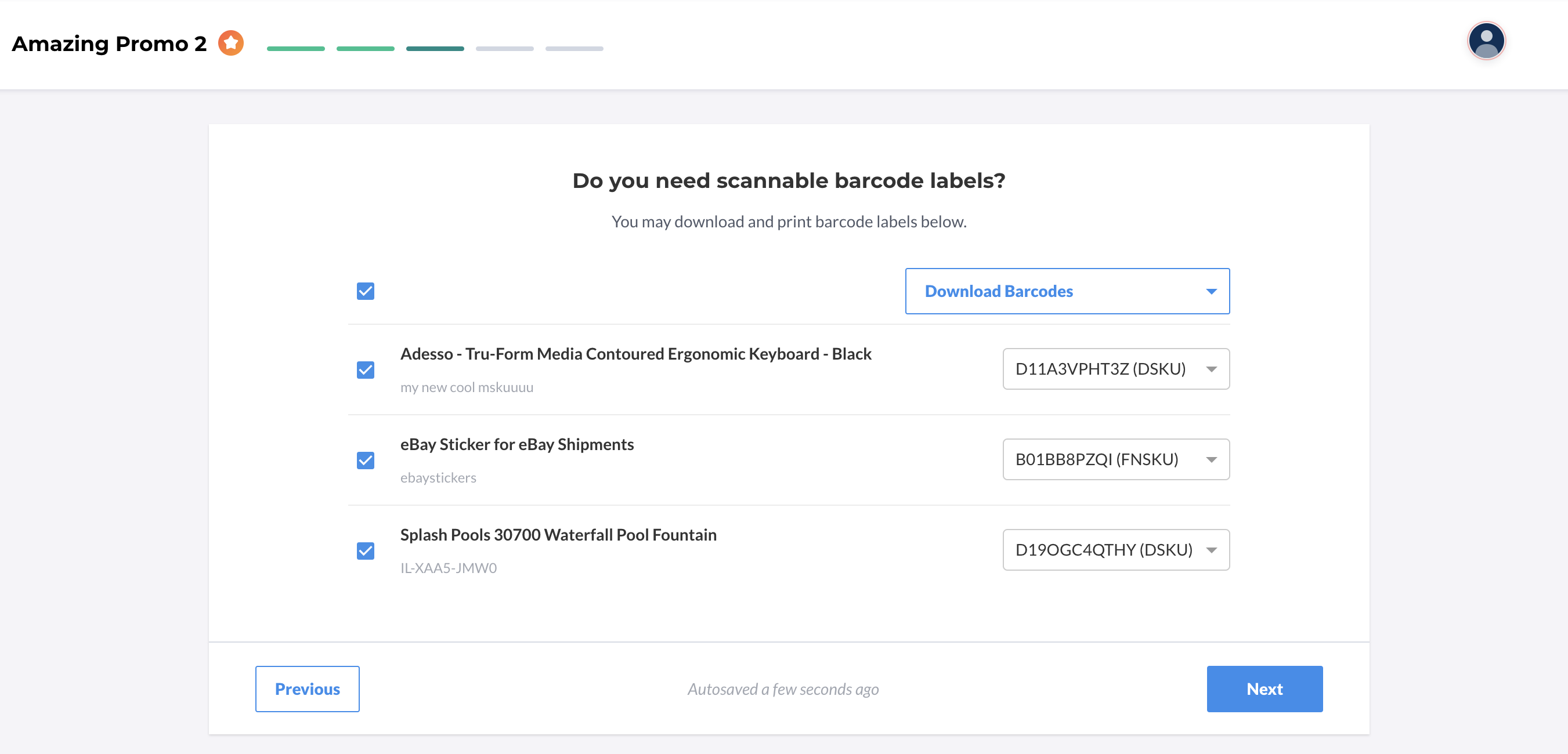 6. Provide the address from which you are sending your inventory.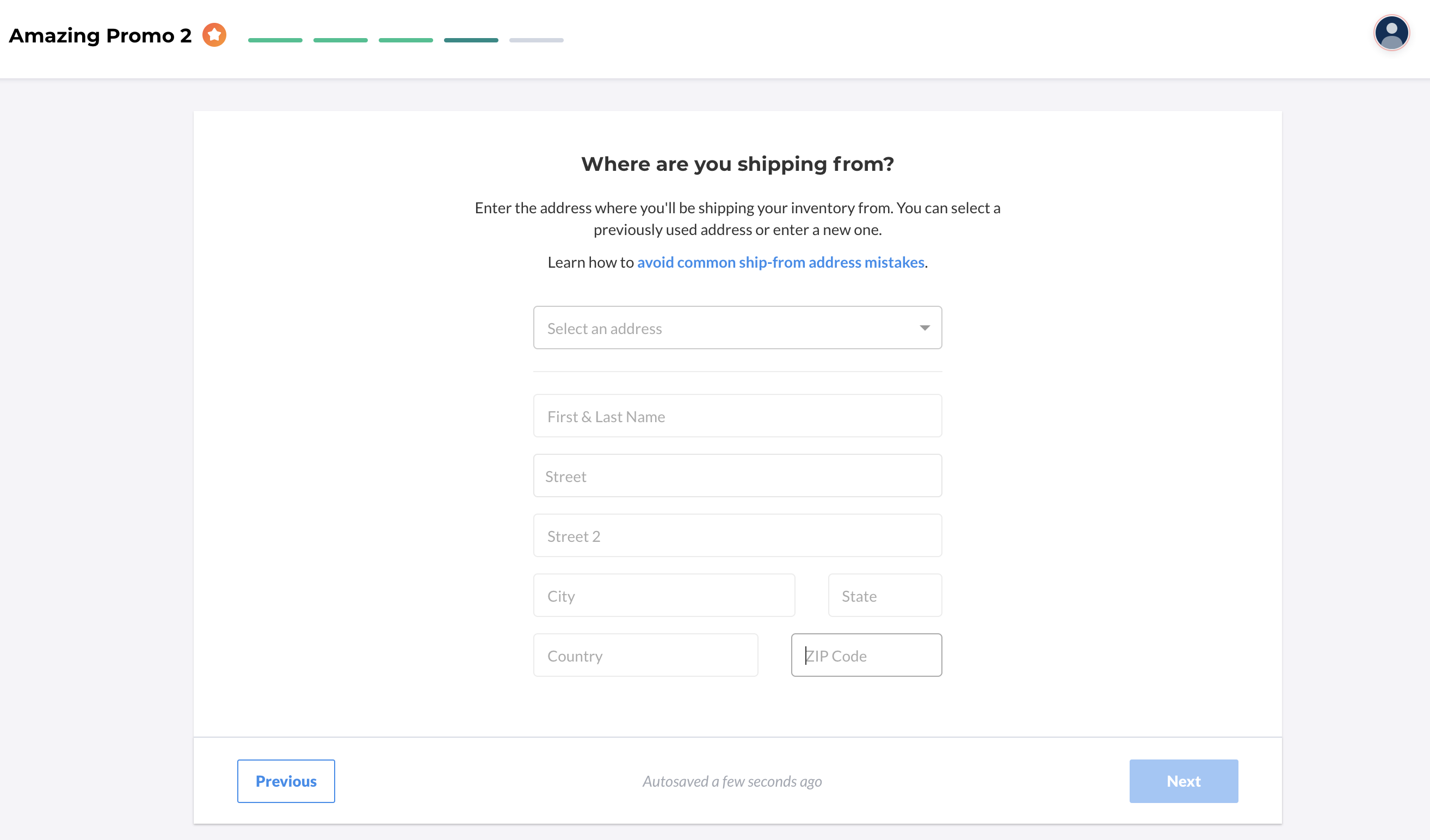 7. Select your shipping plan type.
Select a Direct Plan for your Promotional Inbound to have your items available by Prime Day. Forwarding plans do not qualify for this promotion and your items may not be ready by Prime Day.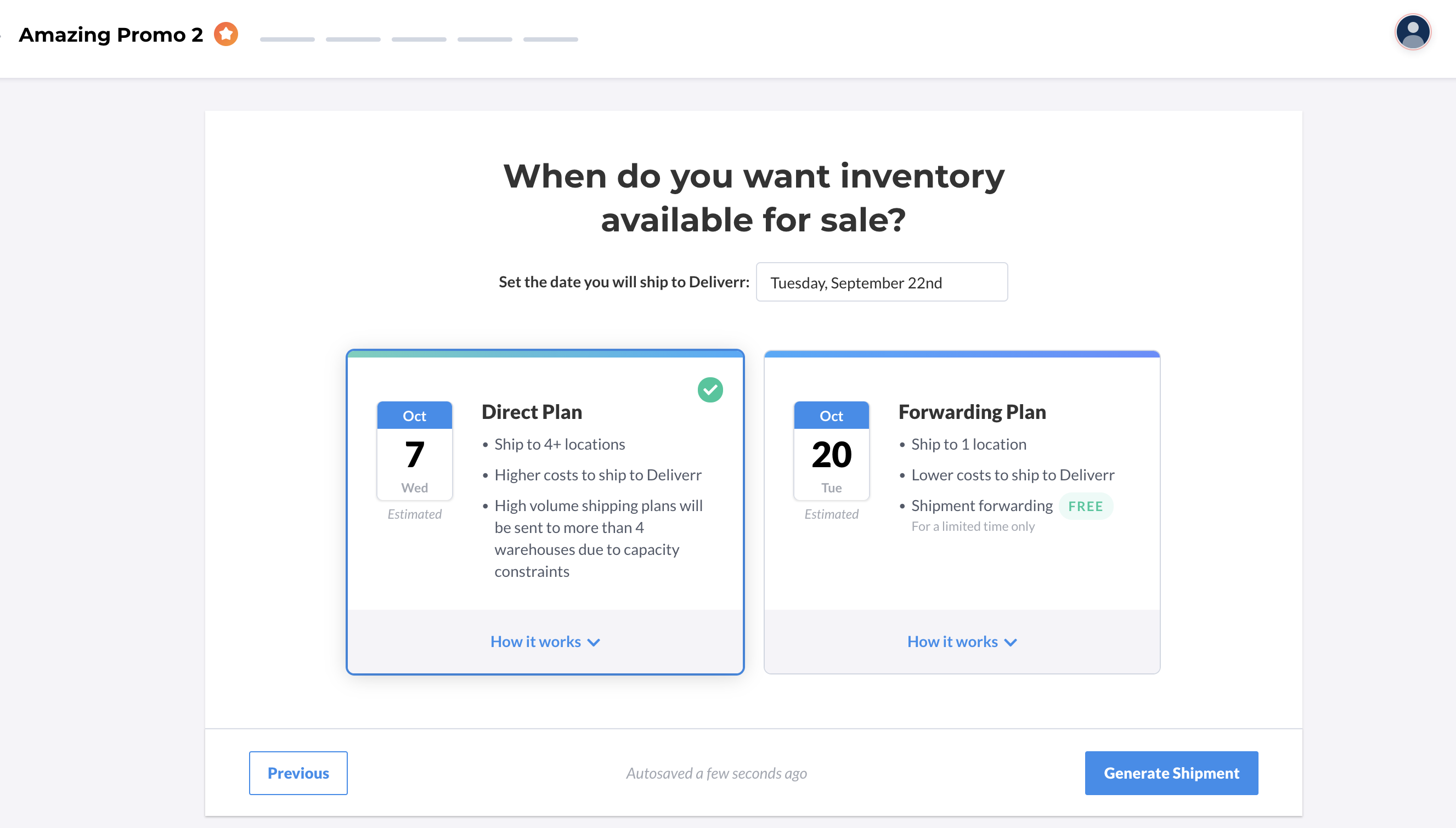 8. Fill in your shipment details and download Box Contents Labels.
You must select either SPD or LTL with Flexport in order for Flexport to validate shipping costs. Flexport will not credit back third-party invoices.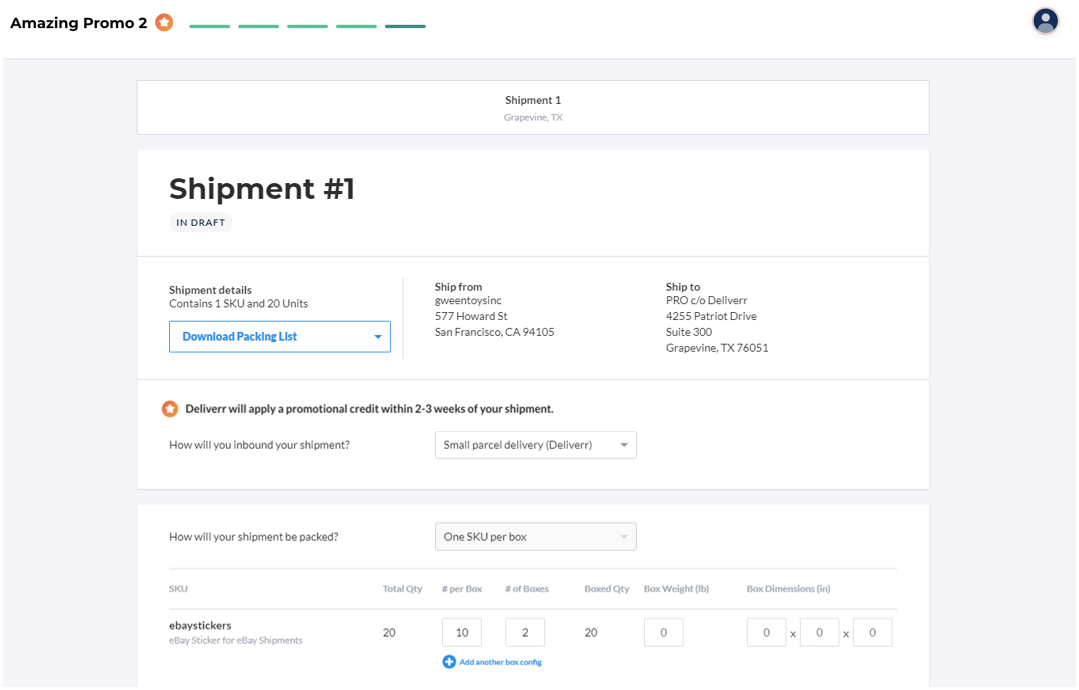 If you select LTL your screen will look like this. Please send an email to the address in the highlighted section and set an appointment.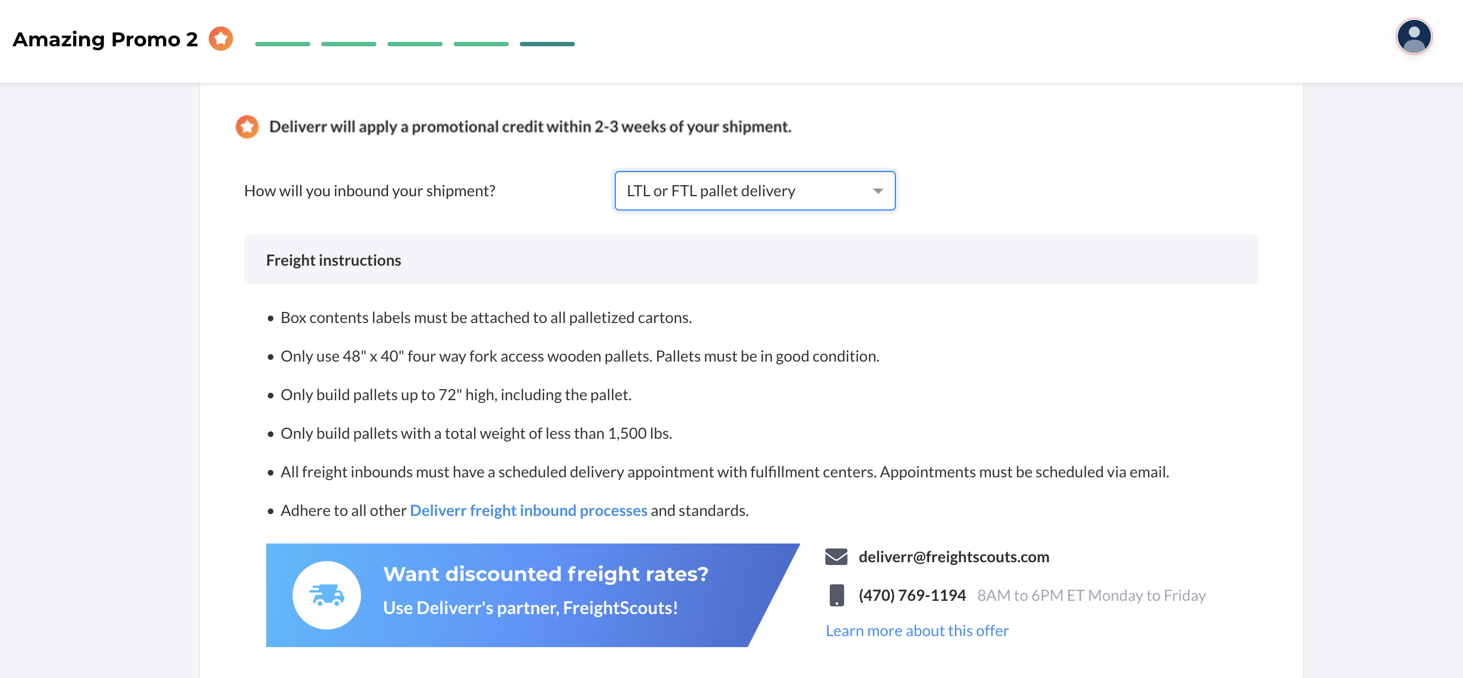 9. Complete your shipments and send your inventory to Flexport.
Ensure your boxes are properly labeled for our warehouses to receive.