If you plan to use other shipping solution software (such as ShipStation, ShippingEasy, Shiprush, etc) in addition to Flexport then you need to make sure it is setup properly to avoid double shipping orders. Instructions vary slightly depending on how you are connecting the sales channel to the Flexport Portal.
If you are using a direct connection from the Flexport Portal to the sales channel
If you are using a listing tool to indirectly connect the Flexport Portal to a sales channel
Option 1) Using a Direct Connection
For other direct integrations, such as Shopify, contact our support team for specific help.
Option 2) Using a Listing Tool
Disconnect the direct connection from shipping solution software from your sales channel (such as Walmart) and connect it to a listing tool instead (such as Zentail, ChannelAdvisor, or Sellbrite). Here's how to do that for a few specific listing tools.
Zentail
Install the ShipStation app and create a filter assigned to Flexport, then filter out these orders to prevent double shipping. Read specific instructions on the Zentail help center.
ChannelAdvisor
If you are using ChannelAdvisor and have connected both Flexport and another Shipping Solution Software to your ChannelAdvisor account, you will need them to filter out orders assigned to Flexport. Learn more in this help center article.
Sellbrite
Visit the Sellbrite app store and add the ShipStation app.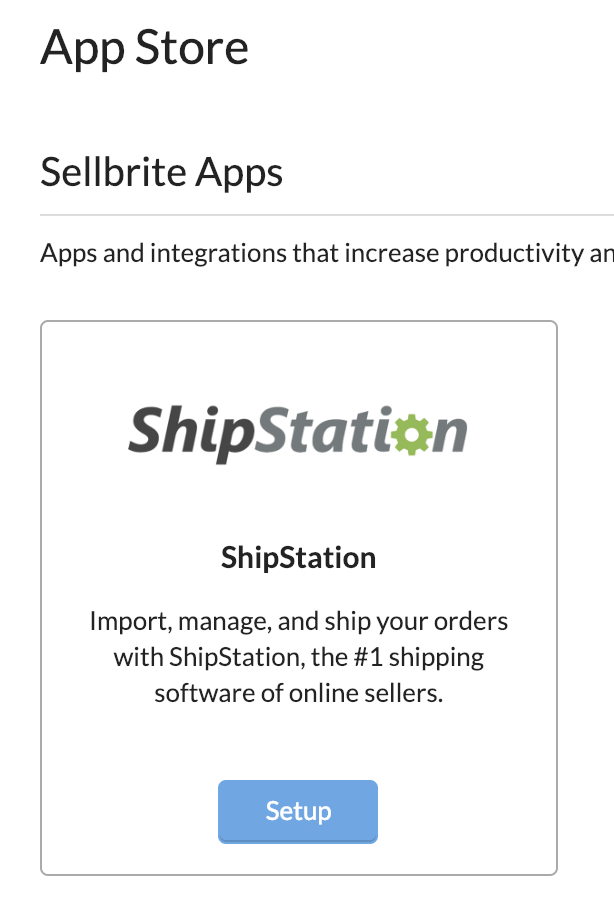 Once setup, you will need to contact the ShipStation support team and ask them to 'break' the direct connection to your fulfillment center, as your orders will now flow through your ShipStation app instead.