This is a step by step guide in requesting an international freight quote to send a shipment directly to an Amazon FBA warehouse.
Step 1: Click on 'Inbounds' in your Flexport Portal account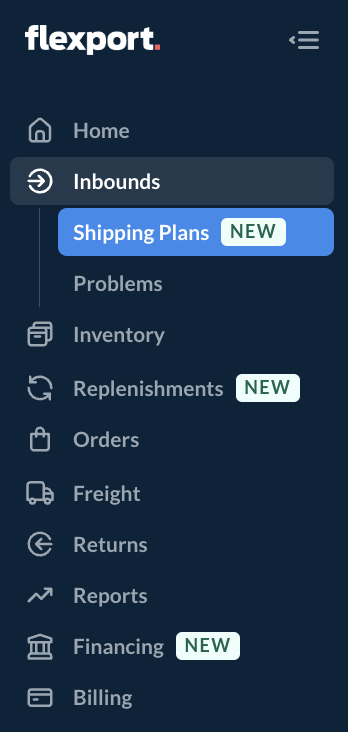 Step 2: Click the 'Create Inbound' button

Step 3: Select 'International Origin' button

Step 4: Enter pick up location
Note: Select a full address if you want Flexport to pick up the goods from your manufacturer's warehouse. Select a port if your manufacturer will be handling the delivery to the origin port.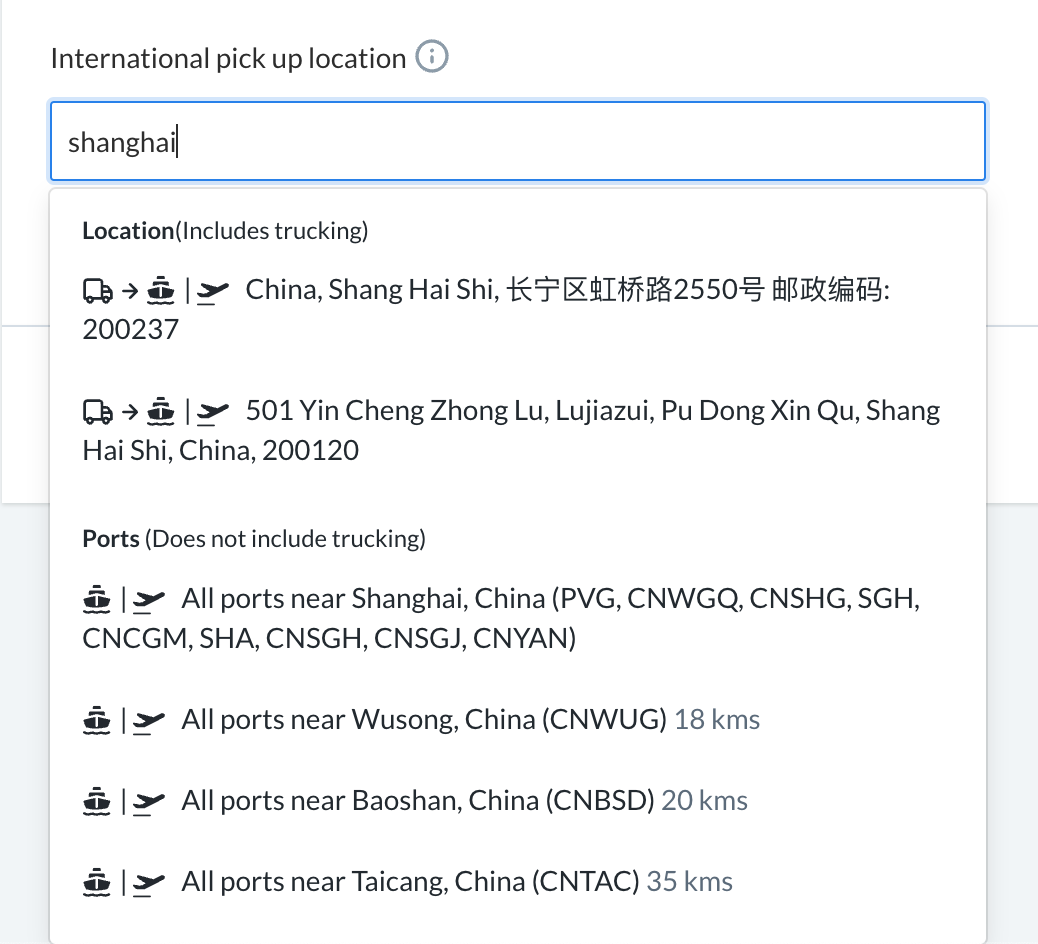 Step 5: Select fulfillment method
Select Fulfillment by Amazon to send your shipment directly to an Amazon FBA warehouse to fulfill Amazon customer orders.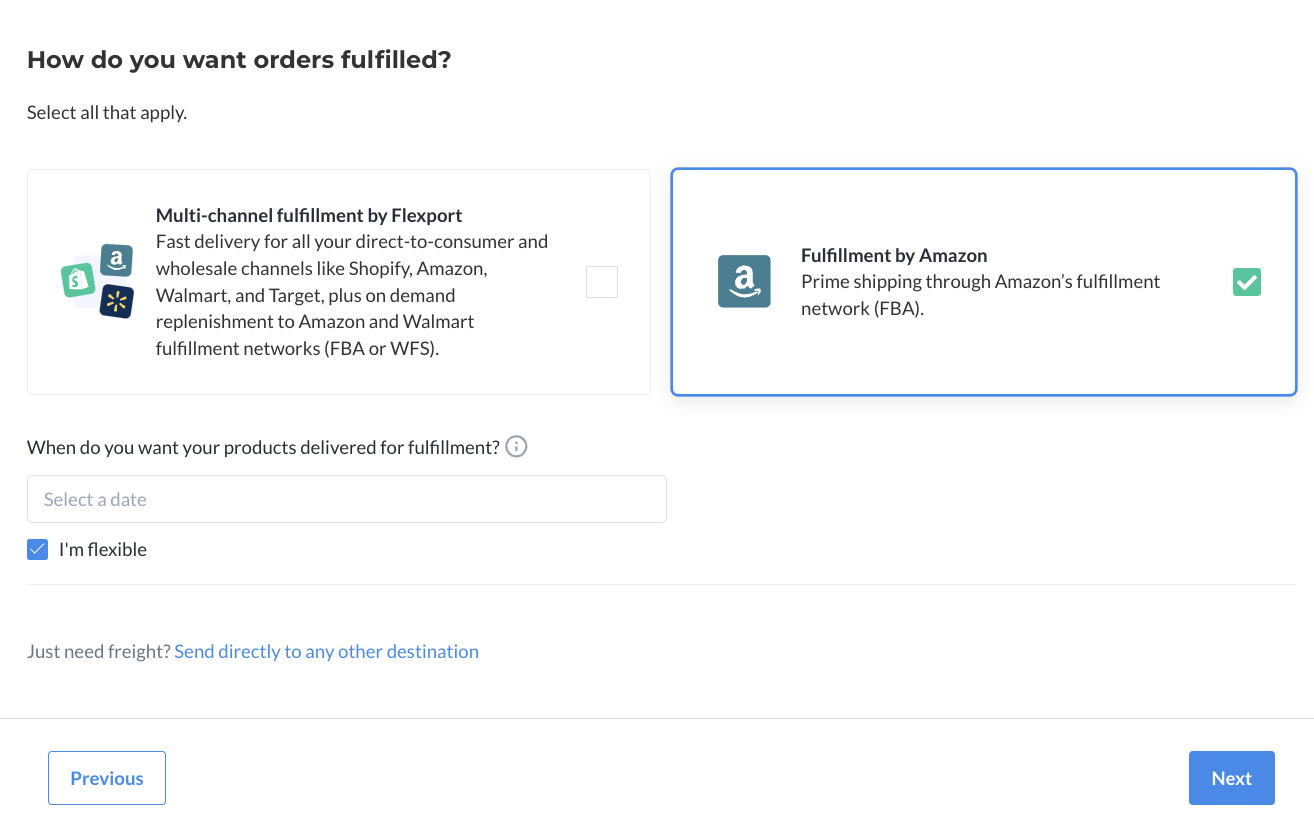 Step 6: Select target delivery date
If your delivery date is flexible, please click the "I'm flexible" button to see all available shipping options with delivery timelines.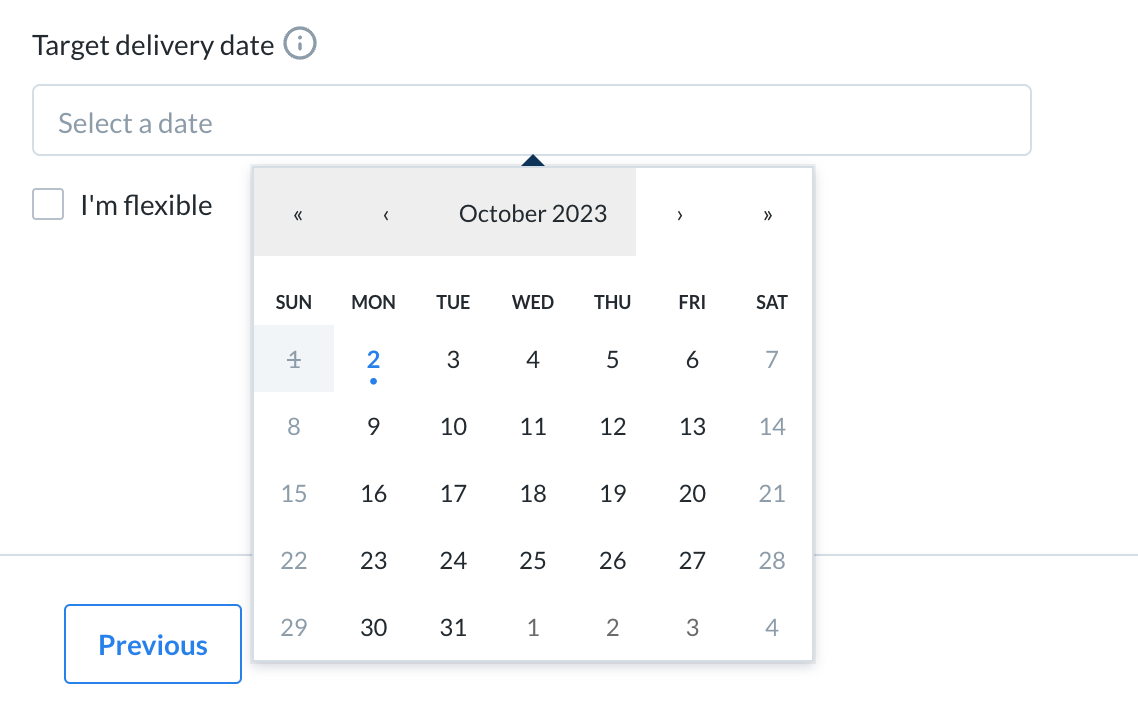 Step 7: Provide product information
There are 3 ways to provide product information:
You can search and add products directly from your integrated e-commerce product catalog

Upload a sheet with your product information using our template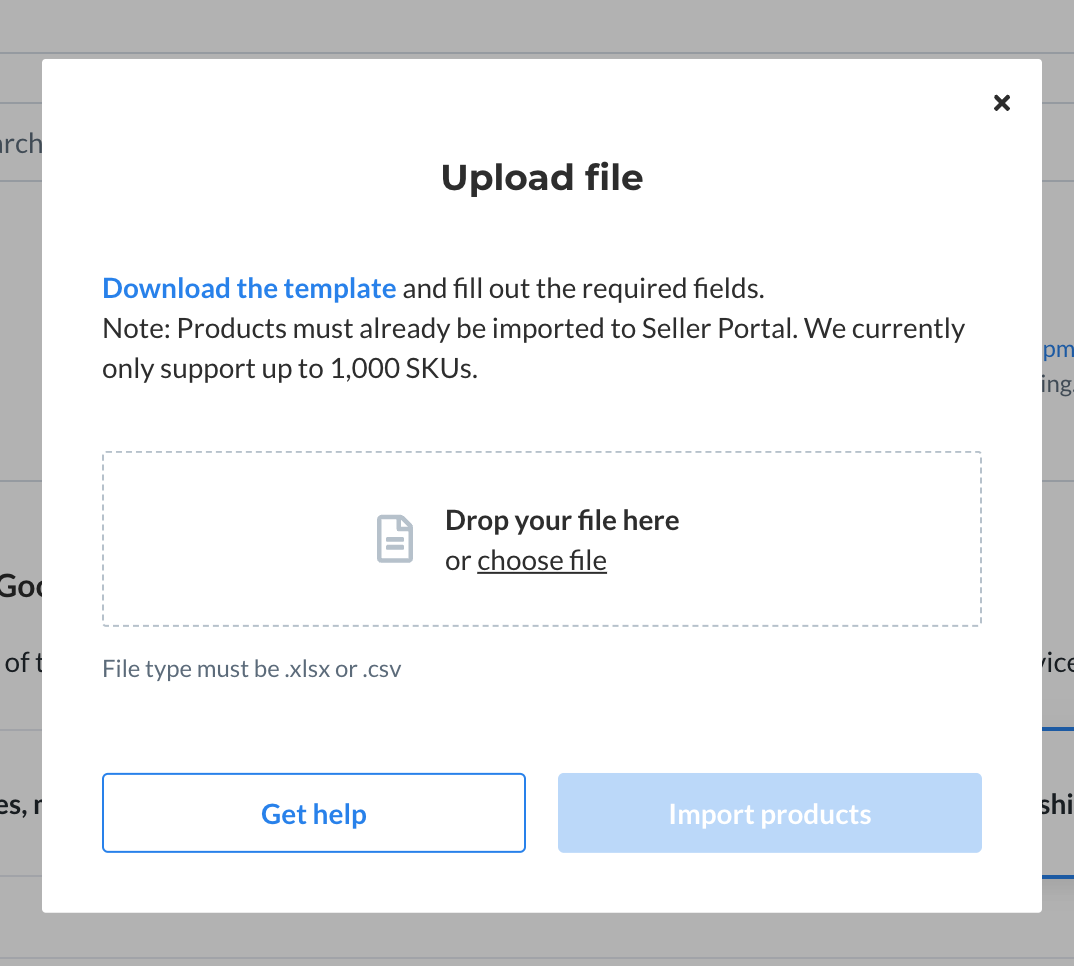 You can enter your estimated shipment totals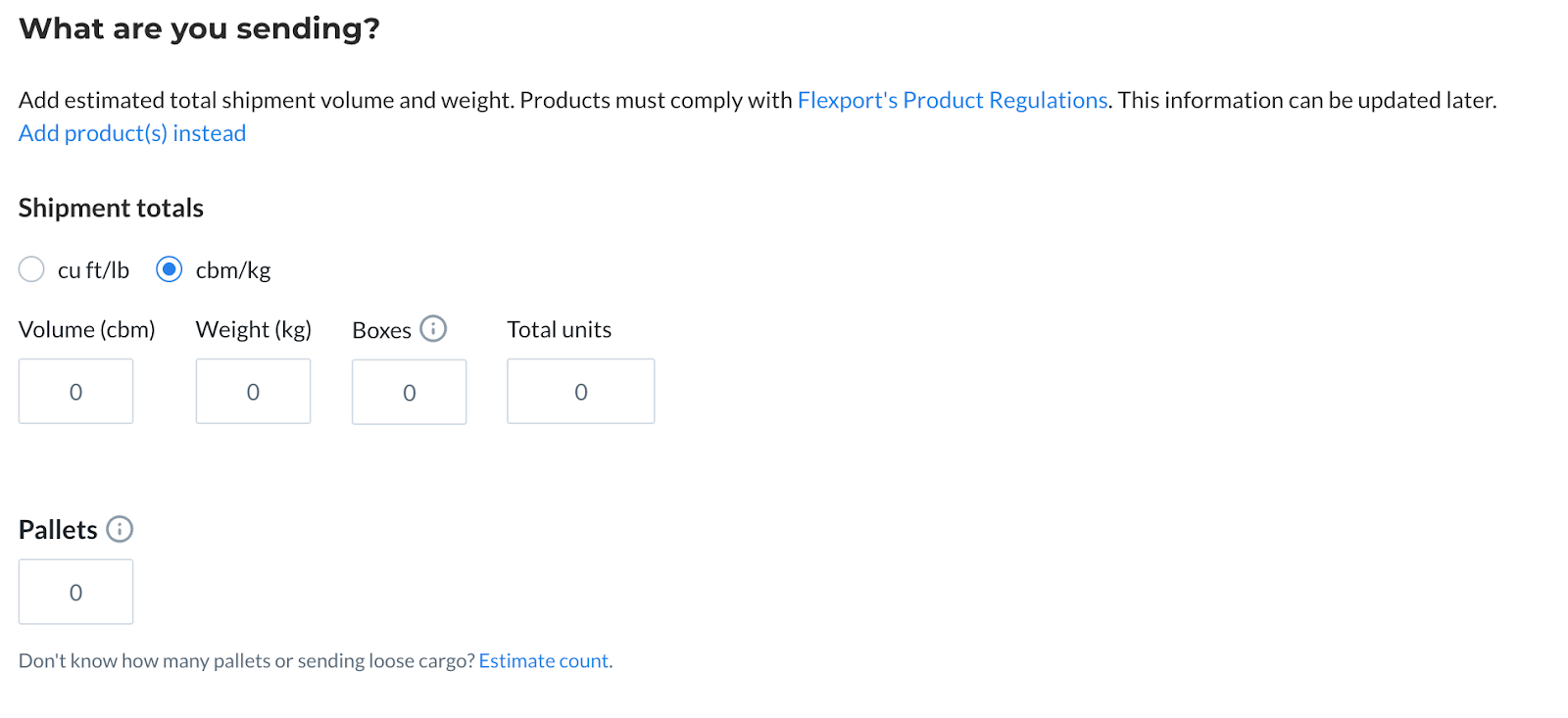 Step 8: Provide DG information & pick up date (CRD)

Step 9: Review freight service
We've recommended a freight service that is optimized for your pick up and target delivery date. You can change the recommended service by clicking "Change service" at the bottom of the section.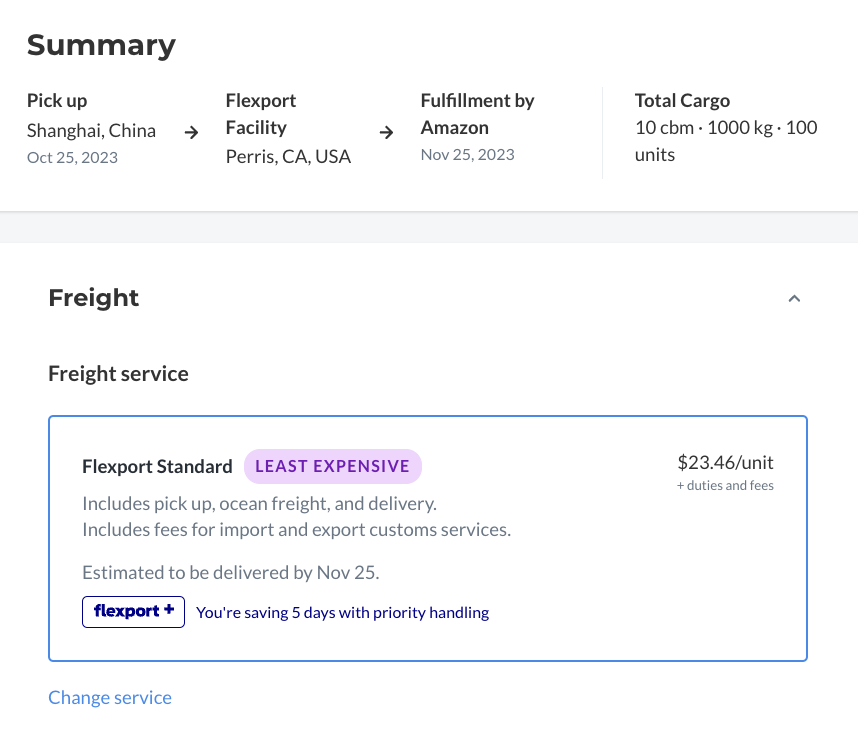 Clicking "Change service" will provide you with more shipping options to choose from.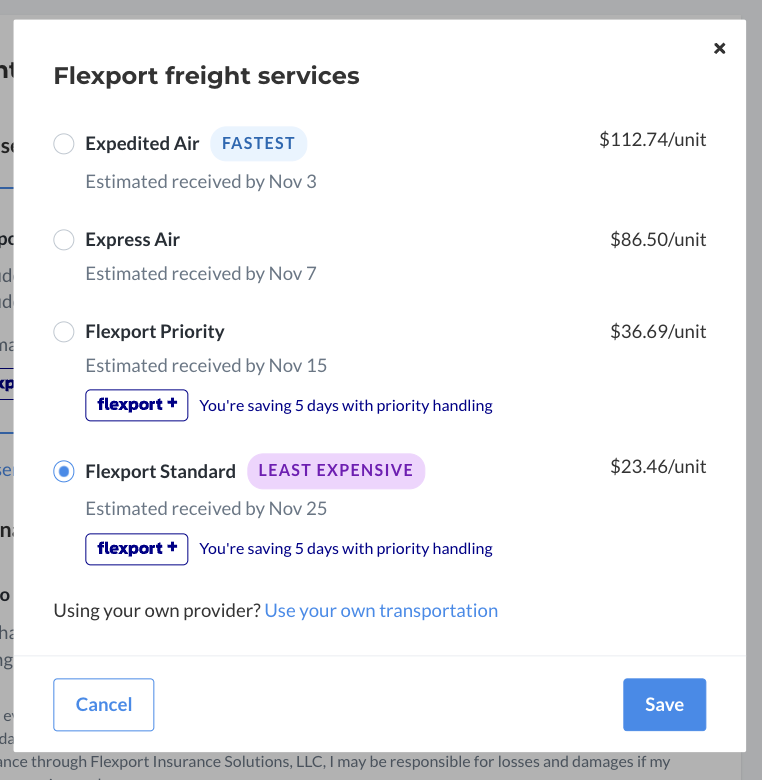 Step 10: Select FBA prep & distribution options
Choose between replenishing on demand, forwarding to Amazon, or sending your shipment directly to Amazon.
Replenish on demand: your shipment will be sent to the Flexport Reserve Storage warehouse and you'll be able to replenish inventory in FBA warehouses in smaller batches with auto replenishment recommendations based on your inventory levels.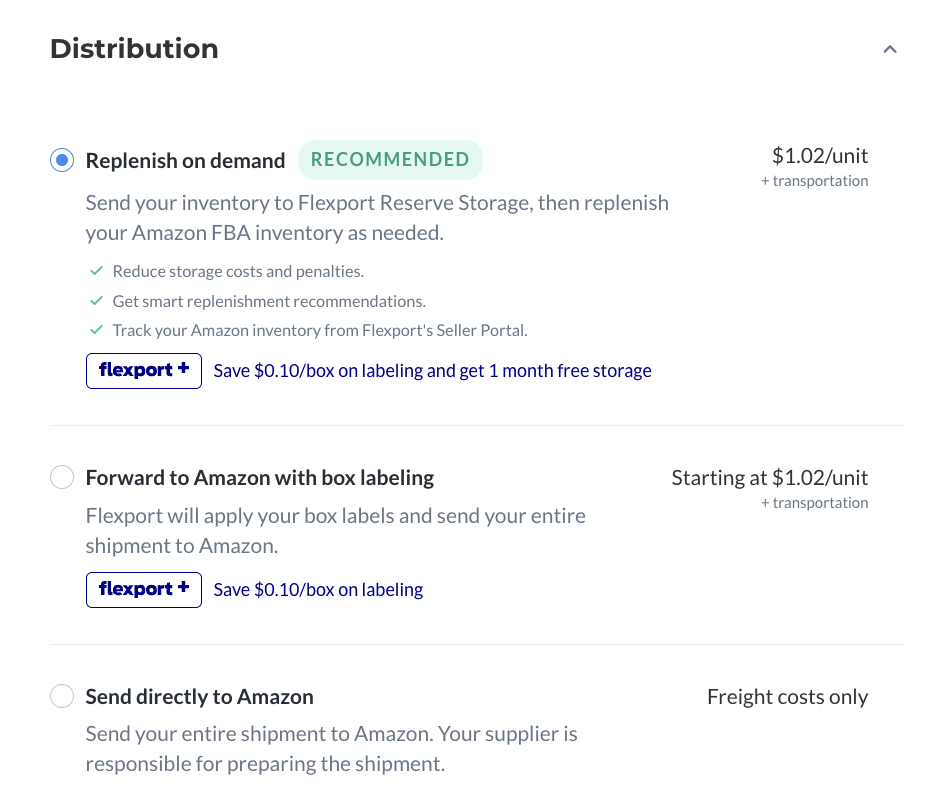 Forward to Amazon: your shipment will be taken to a Flexport prep warehouse where we will prep your shipment for FBA and apply labels before sending your entire shipment to your selected FBA warehouse.

Choose between 3 options to select the FBA warehouse location to send your shipment to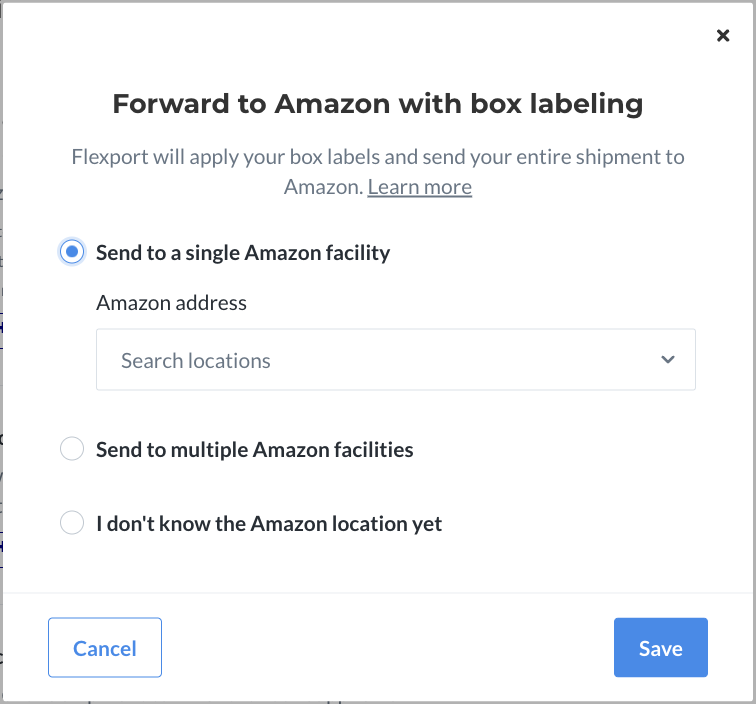 Send directly to Amazon: choose this option if your supplier will be applying FBA labels to your shipment at origin. With this option your shipment will be sent directly to your selected FBA warehouse.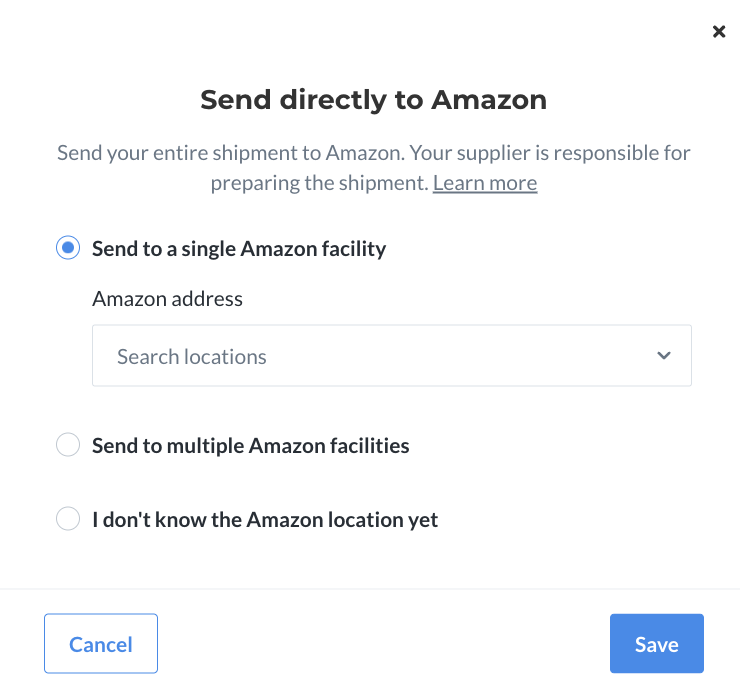 Step 11: Select additional services
Add Flexport cargo insurance, purchase a customs bond, and apply for supply chain financing.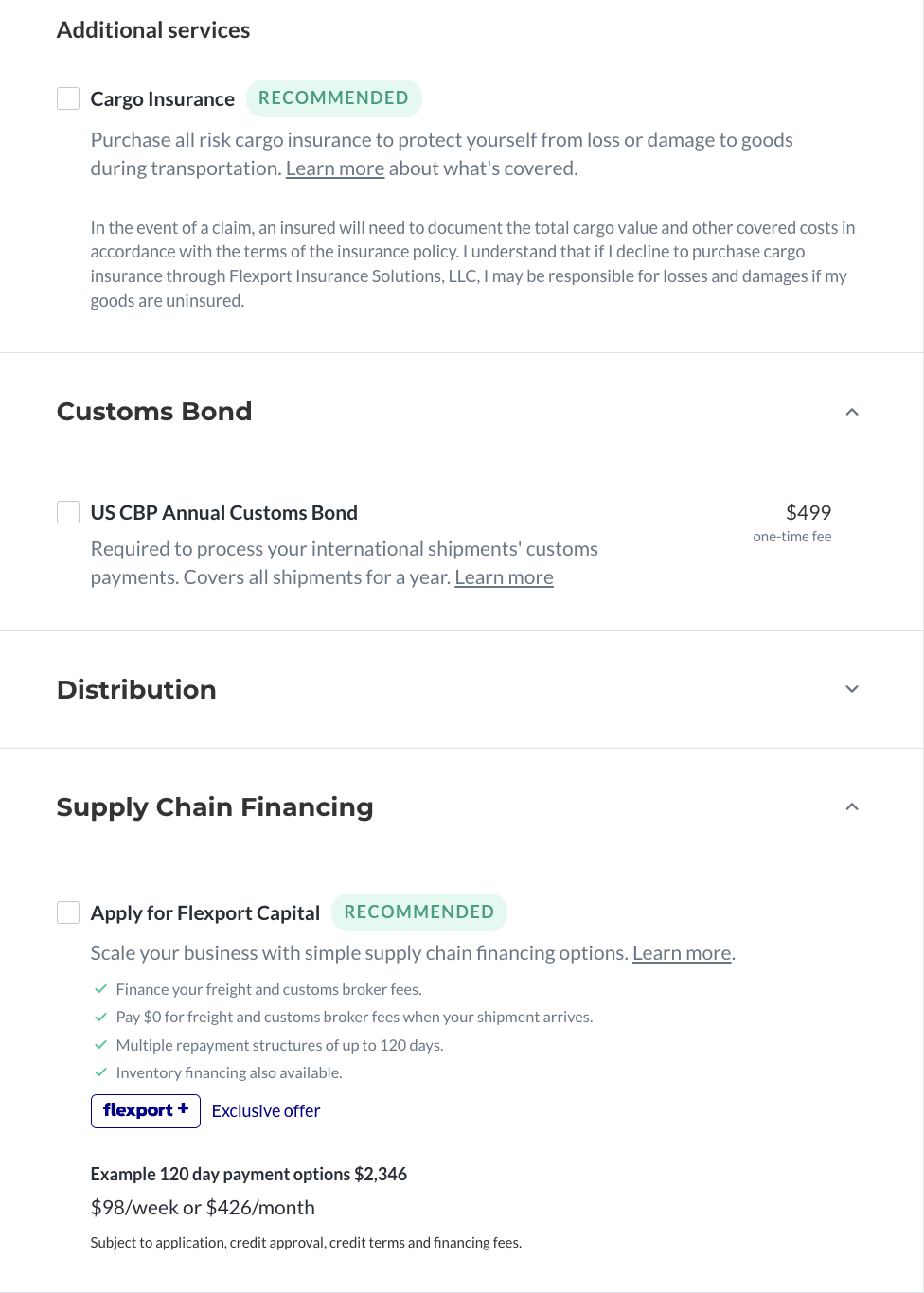 Step 12: Add payment method
A payment method is required to proceed with the booking. Your payment method will not be charged when you book. The payment method will be charged upon US Customs Clearance.

Step 13: Book the shipment!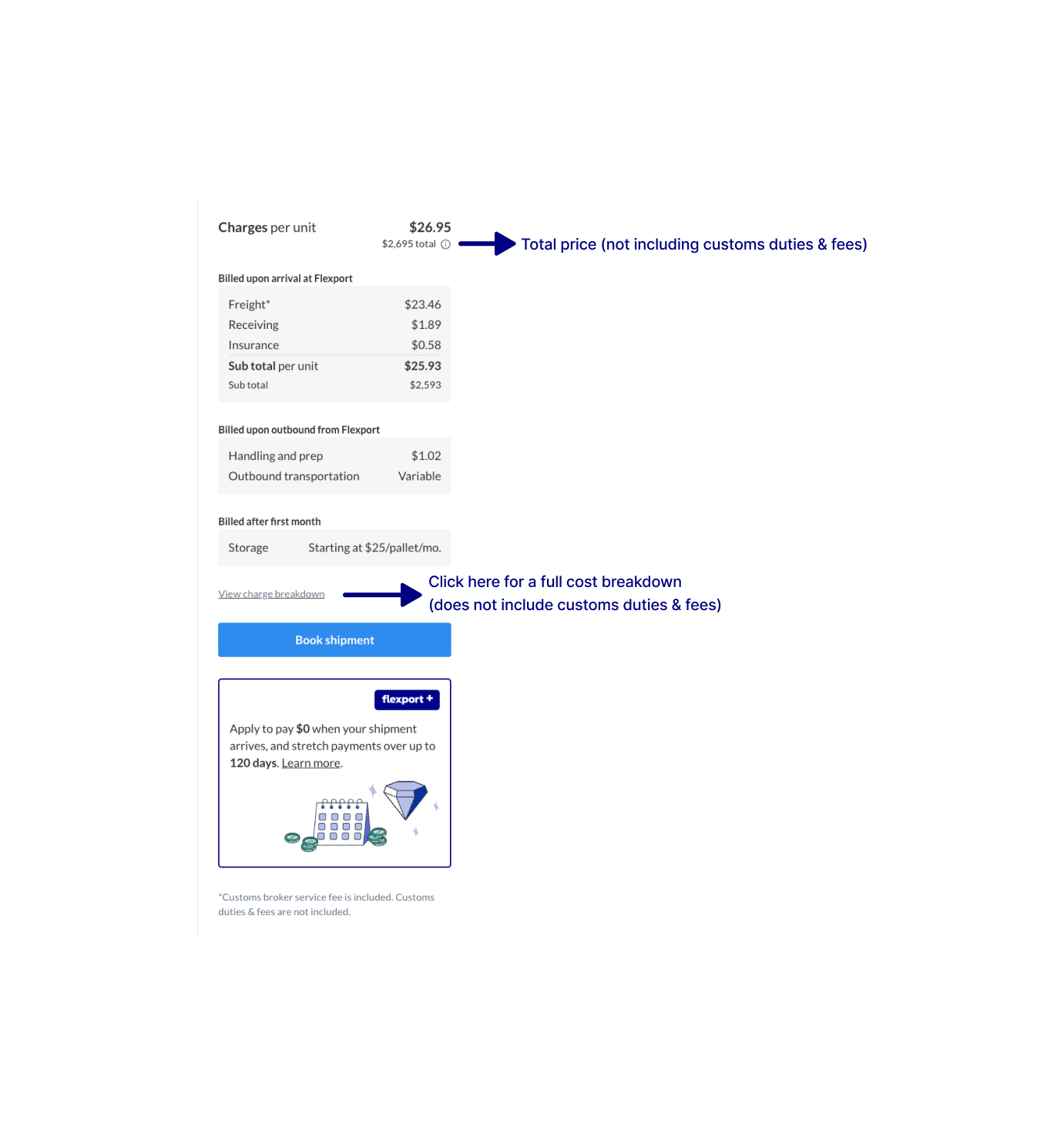 Learn More