Having a fast shipping badge on your website will drive customer attention and boost conversion. Exactly how much? On average, we see around 34% sales conversion lift with badges versus not having badges. That is, about 34% more of your customers who land on your product details pages will end up buying the product.
Fast Tag boost is the extra sales that you get when you display fast shipping badges on your product listings (a subset of all fast shipping orders placed through the Fast Tags program). In other words, the sales attributed to the benefit of fast shipping only.
So how exactly is the boost number calculated?
The bold number that you see on the dashboard is the extra sales divided by all sales you would have gotten naturally (the striped green over solid green and blue).
And how is the boost itself calculated?
Sales boost = total sales* - sales occurring naturally = total sales - total sales / (1 + badge conversion lift**)
*all sales and boosts are computed on a market level on a day by day basis
**for the badge conversion lift we are using platform averages, not your specific lift.
What does the badge look like on my page?
Here is how a badge may look on your page: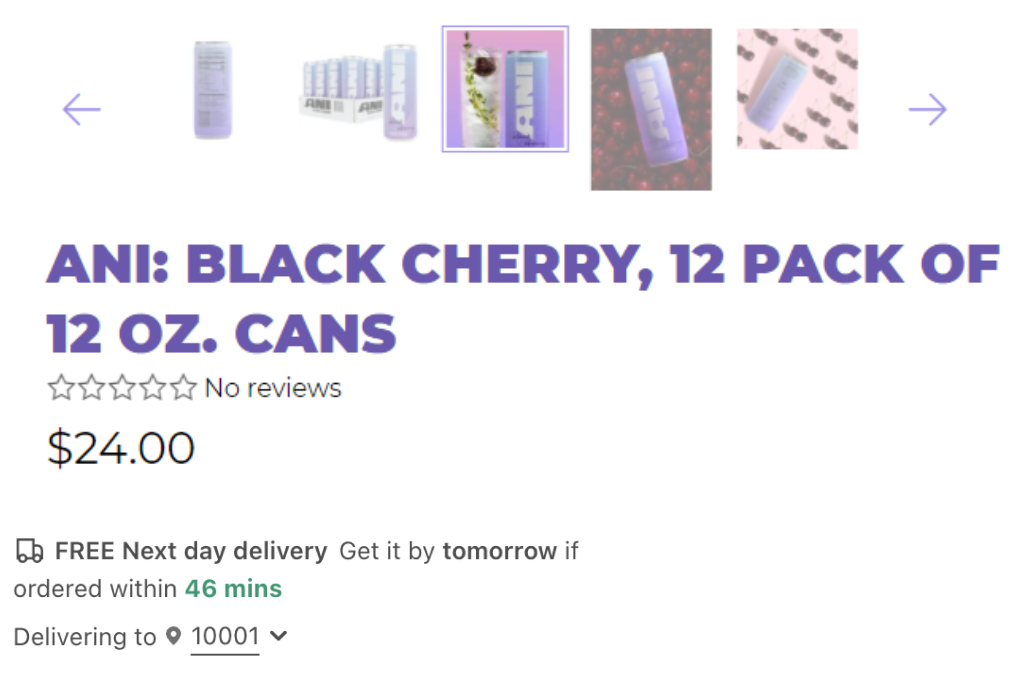 How do I enable Fast Tags?
Get started with Flexport Fast Tags here.