Standard shipping is the default for all Etsy orders that we import from your connection. If you want to offer the ability for your customers to purchase a faster shipping speed, then you will have to enable shipping upgrades in Etsy and map them to the appropriate service level as explained below.
Setup Steps
1) Enable shipping upgrades. Add an upgrade to a specific listing or to a specific shipping profile.
2) For each shipping upgrade that you create, note the name and the delivery time that you set. The rates that you input here are what your buyers will pay for additional shipping, and is up to you.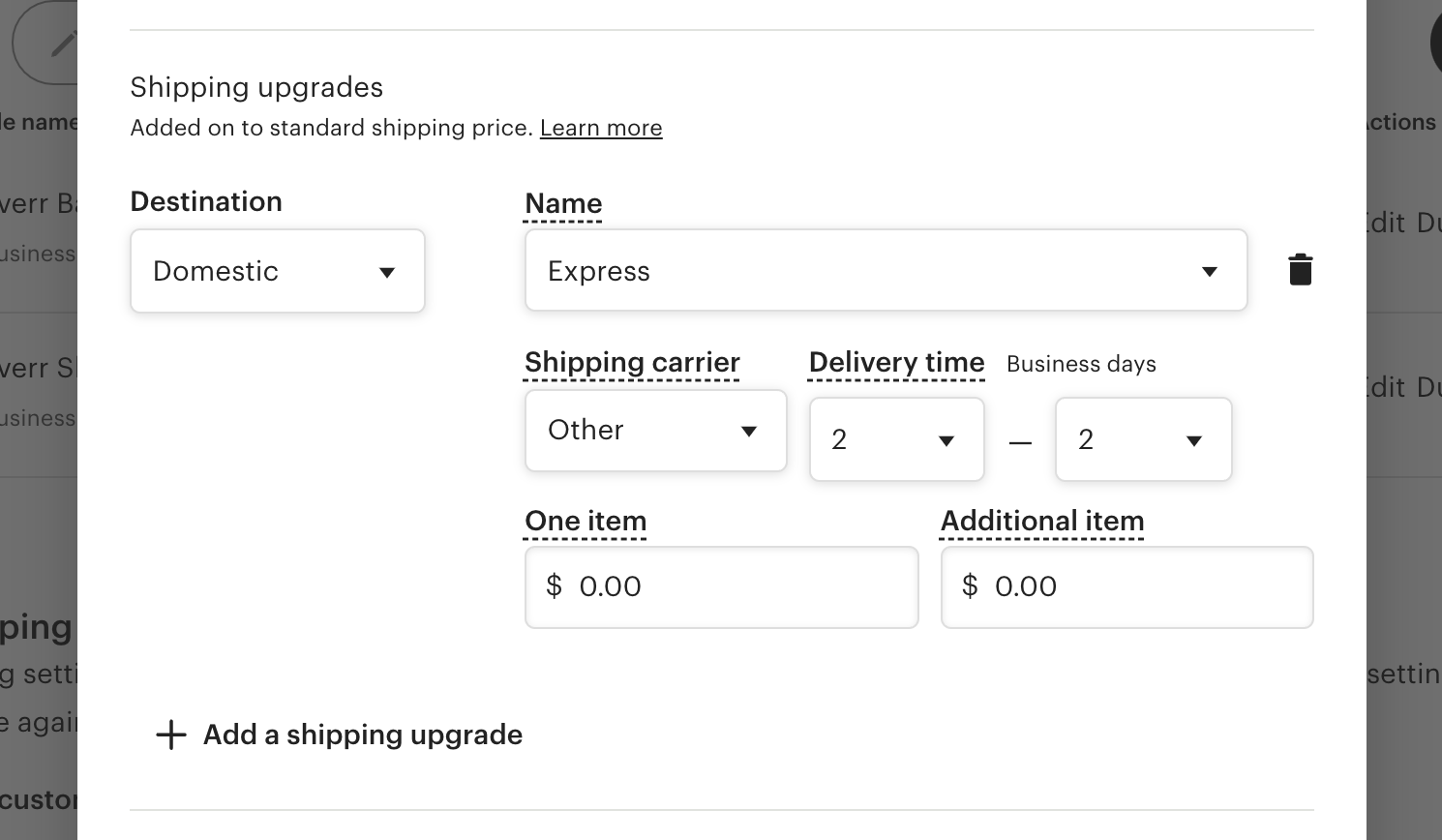 3) In the Flexport Portal, map these shipping upgrades to service levels.
Go to Settings > Shipping Options.
For each shipping upgrade that you set in Etsy, enter the name and the corresponding service level that matches the delivery time you set in Etsy.