For Shopify orders, your customers will be forwarded to our tracking page to help keep track of their orders. Tracking is available through the order confirmation page.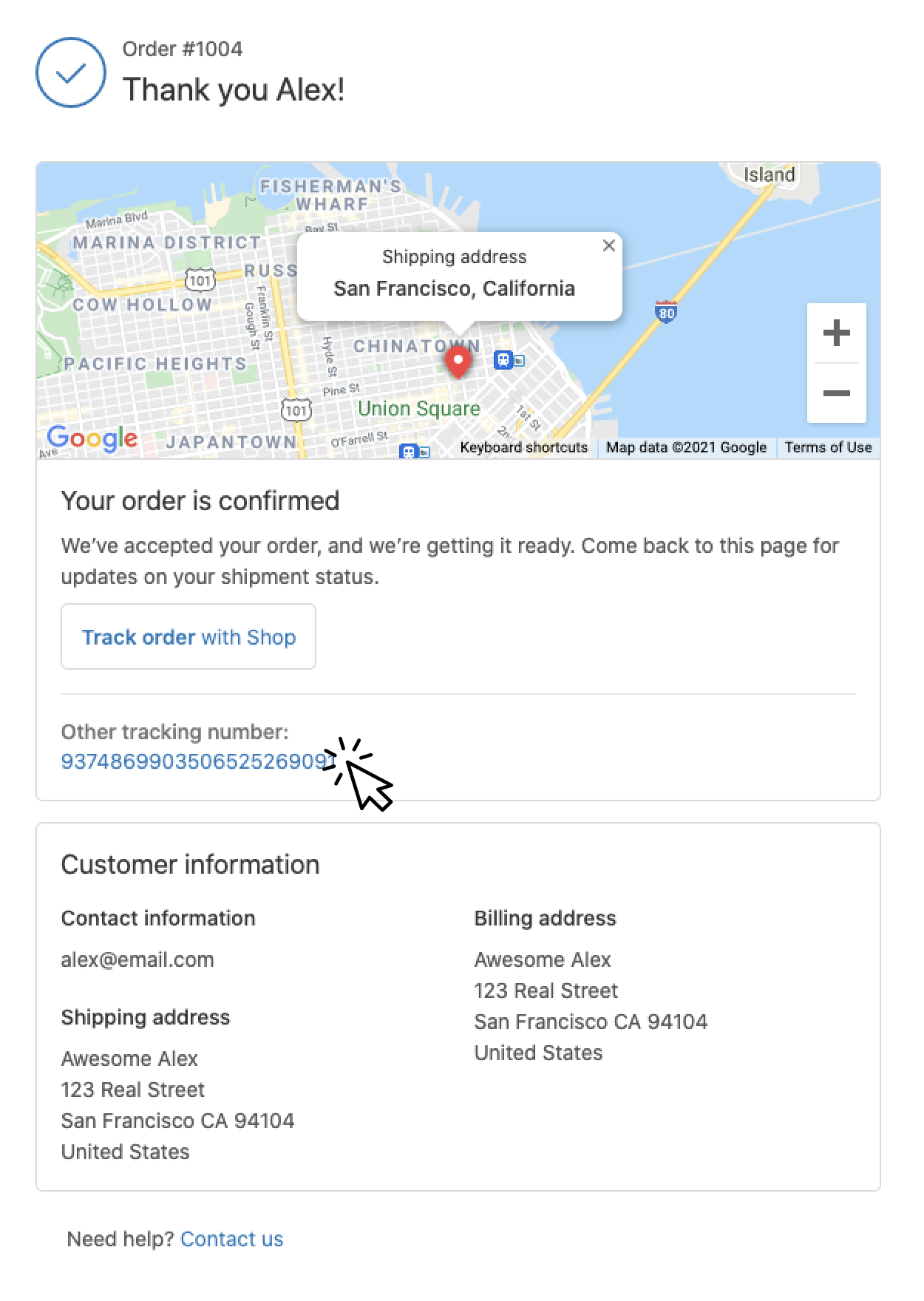 Our tracking page helps your customers keep track of multiple packages delivering at different times. It will let your customers know the order status and carrier tracking information in one place. The tracking page aims to answer and provide information on the following:
How many packages are to be expected?
When are the packages expected to arrive?
The location and contents of each package
The tracking page reduces the back-and-forth questions about "Where's my order?" and make your support conversations more productive and enjoyable for your customers.

The tracking page is available for Shopify orders from the following listing solutions:
Acenda
GeekSeller
Listingmirror
MobilityeCommerce
Pipe17
Sellbrite
Selleractive

Sellerchamp
Shopify
Skubana
StoreAutomator
WooCommerce
Zentail
Frequently Asked Questions
Is there anything that I need to set up?
Nope, you are all set!
Is it possible to opt out of this?
Yes, submit a support ticket and we'll help you out.
Is it possible for buyers to submit a claim or contact you directly?
Not yet. That's something we're working towards. Stay tuned!

Note: Support for Walmart orders to use Flexport's tracking page was removed on March 2023.
For more details or assistance please contact your Account Manager or Submit a request.