Before Getting Started
When connecting Shopify to Flexport, please make sure any old orders you do not want fulfilled are marked Canceled or Fulfilled. If you do not do this, old orders will import and be fulfilled. Orders will not be able to be reimbursed for double shipping in this way.
1) Select Shopify from the list of Integrations inside the Flexport Portal

1a) In the Flexport Portal, visit Sales Channels or from the left navigation menu, click Add Integration.
1b) Find and select Shopify in the list of integrations on this page.
2) Install the Shopify app to your chosen Shopify store
2a) Click the Connect Shopify button to redirect to the Shopify app listing page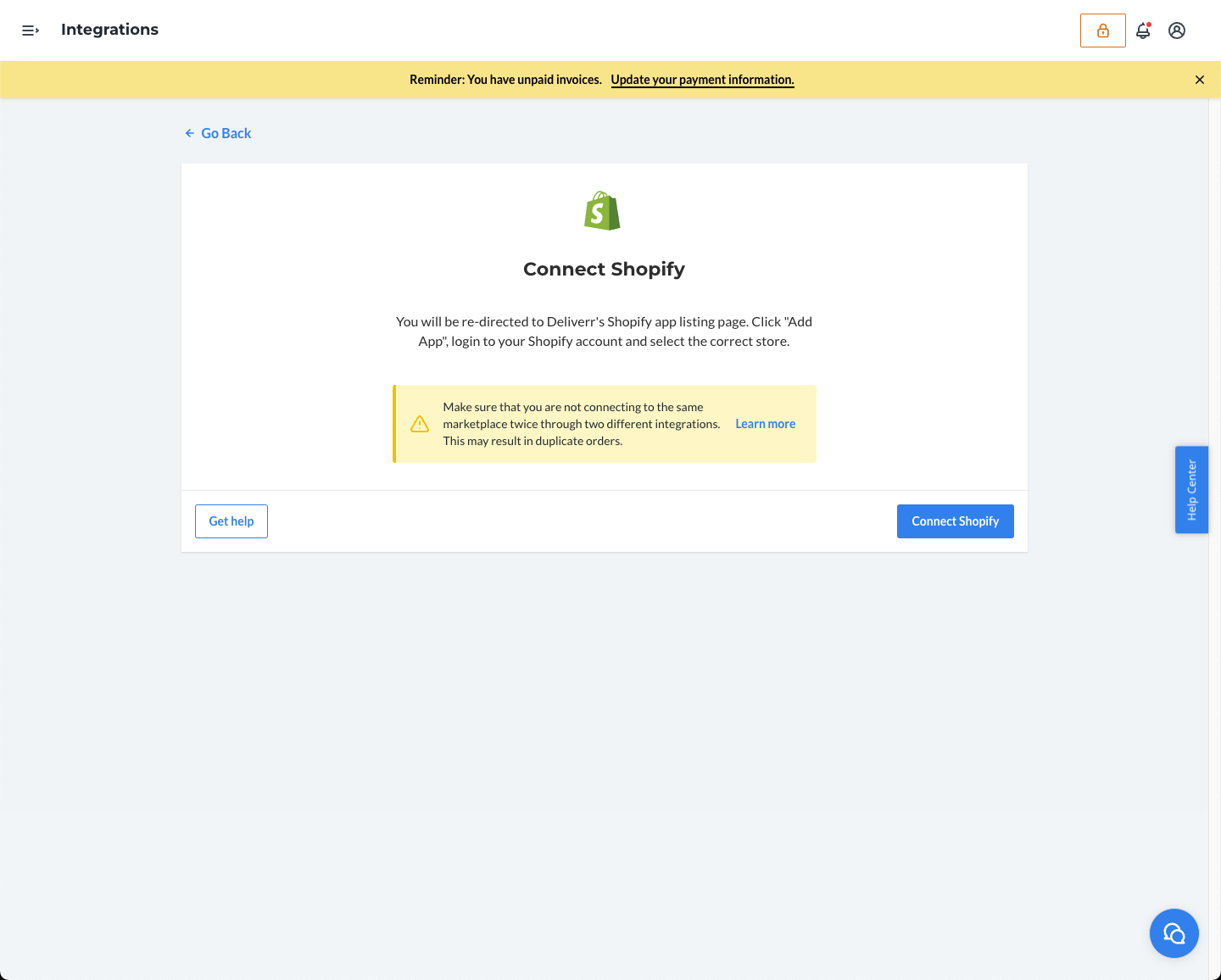 2b) Click the Add app button on the Shopify app listing page

2c) Login to your Shopify account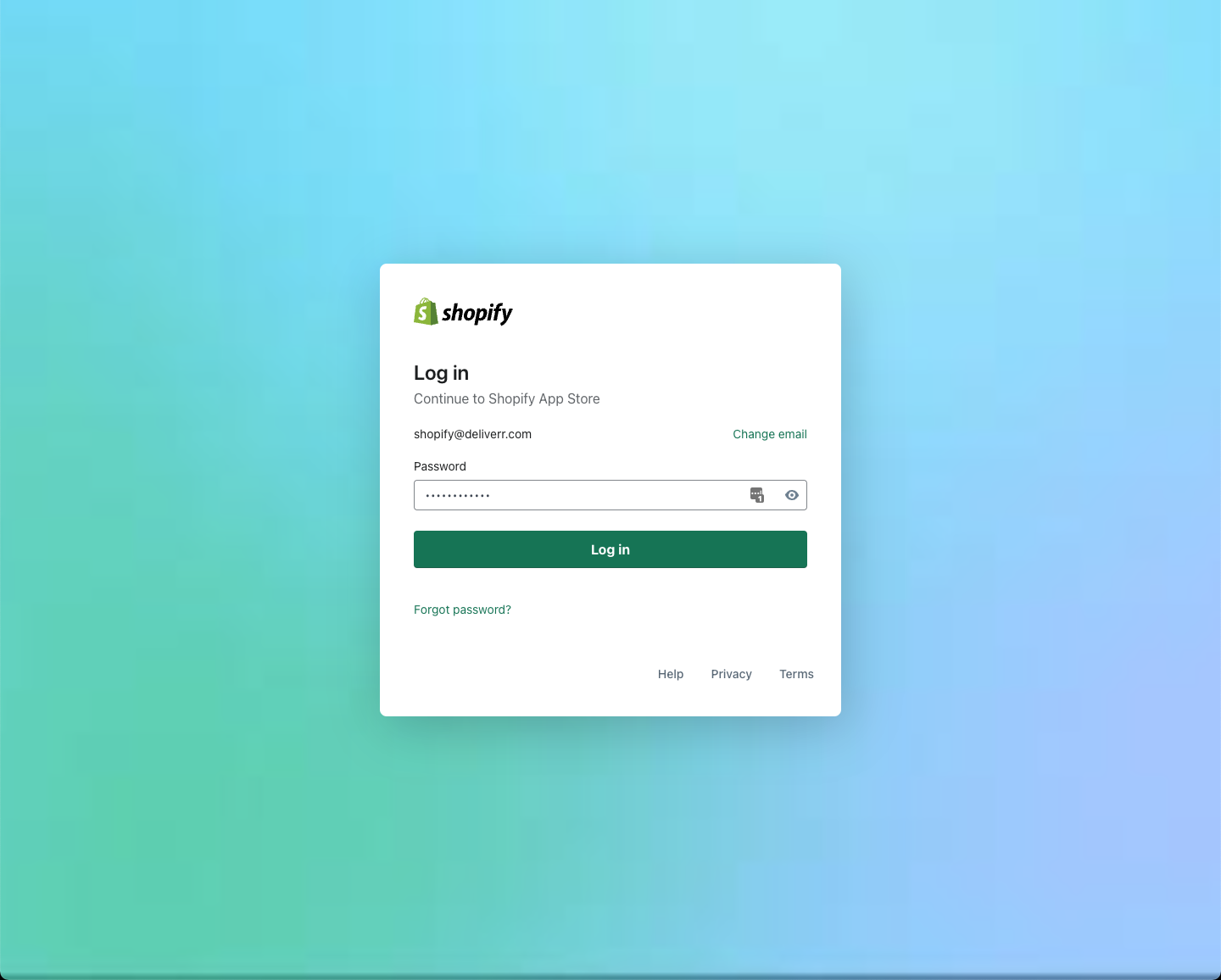 2d) If you have multiple Shopify stores, please make sure you select the right one to install the app to
3) Approve Installation of the App
Click the Install App button on the bottom of the screen.

That's it, you're done! You will be redirected automatically to the Flexport portal, where it will begin importing your catalog into our systems. This process may take a few minutes depending on how large your catalog is.
Next Steps
If Shopify is your first integration you're connecting — Create an inbound to send us inventory. Learn more in the Inbounds section of the help center.
If Shopify is your 2nd, 3rd, or later integration — We will automatically sync your Shopify catalog with your current catalog. This syncing process is based on the SKU value that we see on your Shopify products. If there is not a current DSKU with the same SKU of a given product, then we create a new DSKU. Learn more about channel aliases.
Reminder: Configuration & Common Issues
Do you plan to use other fulfillment methods/vendors? Do you want to have more manual control over reviewing and approving orders before orders are fulfilled? Read our article Which Shopify Configuration Should I Use? for more information.
Having issues with the Shopify connection? Read our article Common issues when using the Shopify direct integration and we may have already covered the issue.
Reminder: Shopify Fast Tags & Website Ad Programs
Grow your business and take full advantage by activating your Shopify fast tags and showing 3-day, 2-day, and Next-day promises directly on your product listings. Read more about our Shopify Fast Tags and how to activate them on your account.
Creating ads on Google or Facebook to send buyers to your website? Activate our Facebook 2 Day Delivery Ads program and Google Shopping Free 2 Day Delivery programs to sync the 3-day, 2-day, and Next-day promises to your product ads, to increase ad conversion and drive visitors to your website.