Creating a manual order in your Flexport Portal allows you to bypass the marketplace and/or listing tool in order to fulfill an order through Flexport as well as duplicating a previous order.


Manual Orders
Follow these steps to create a manual order:
1. Go to the Orders page in your

Flexport

Portal
In the Flexport Portal, select the Orders icon from the sidebar. The orders page will display the orders that have been ingested for Flexport to fulfill.
2. Click the 'Create Order' button located on the top of the page
In the orders page, select the 'Create Order' button from the top of the page. You'll then be sent to the New Orders page.

3. Enter your new order information
The New Order page will ask you for information about the order, including First & Last Name, Street, City, Country, ZIP Code, Products, and Service Level. Once the correct information is entered, you can review the order by selecting the 'Review Order' button at the bottom of the page. Please make sure to confirm the address and products are correct before creating the order.
Note: Manual Flexport order service levels do not have discounted fulfillment fees.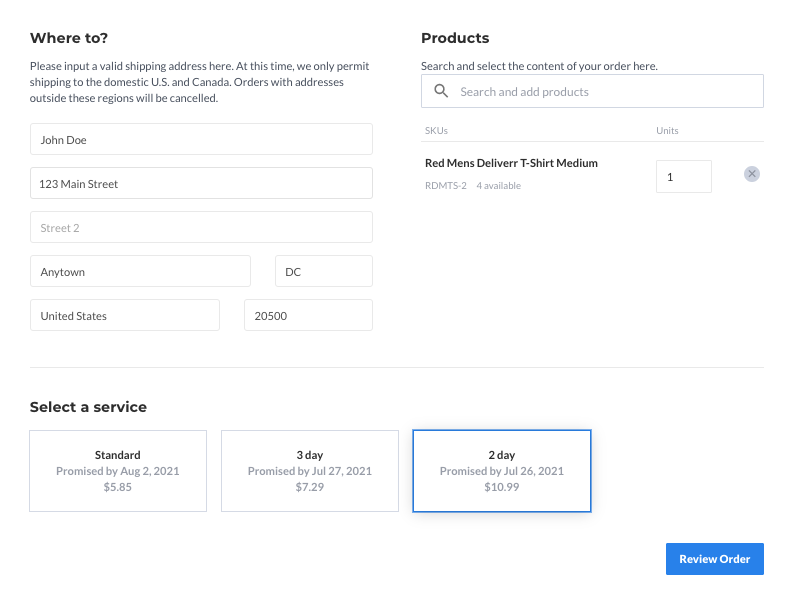 4. Review and confirm the 'New Order'
You'll then be sent to a page to review the order to confirm the details you entered. If the information is not correct, proceed by selecting the 'Modify Order' button located under the shipping address which will allow you to make edits. If the order is correct, proceed by selecting the Confirm Order button.

Note: It can take up to a few minutes for this order to show on your Orders page.

5. Order is processing
Once the order has been confirmed, you will be sent to the Orders page to view the order that had been placed. The newly-created order will appear in a Processing status until the order ships. This will display the order information for you to view.

6. Viewing the order detail page
The order detail page will display more information on the order. You will also have the option to cancel or duplicate the order when possible.

When applicable, once the order displays tracking information, manually update the tracking information within your listing tool and marketplace.
Note: Some marketplaces set limitations or deadlines for updating tracking information on your orders. Be aware of these marketplace-level policies to avoid order cancellations.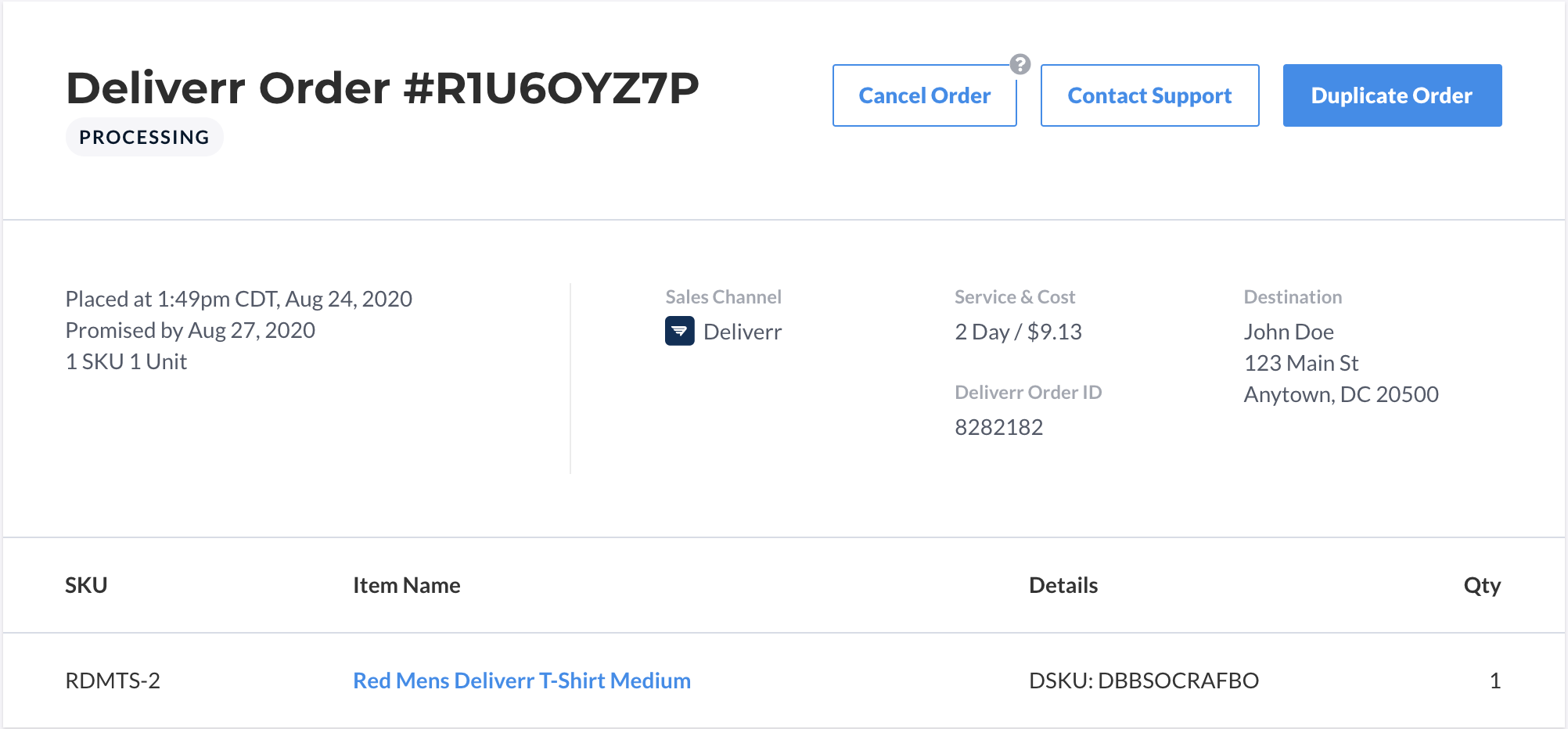 Duplicate Orders
If you already have an order in your Flexport Portal and need to create the same order with edits to the address, DSKU, or quantity, then you can more easily create a duplicate order by going to the order in question and clicking 'Duplicate Order' in the top right corner. You will then be taken to the 'New Orders' page as shown when creating a manual order just with the order information already filled in.

For more details or assistance with your account please contact your Account Manager or our support team.