We recommend that you set up default shipping settings that will automatically be applied at checkout whenever fast tag coverage is unavailable. Setup is easy and involves creating the rate in Shopify first, and then mapping it to a service level.
1) Create a Shipping Rate in Shopify
In your Shopify account, go to Settings > Shipping and delivery > Manage Rates.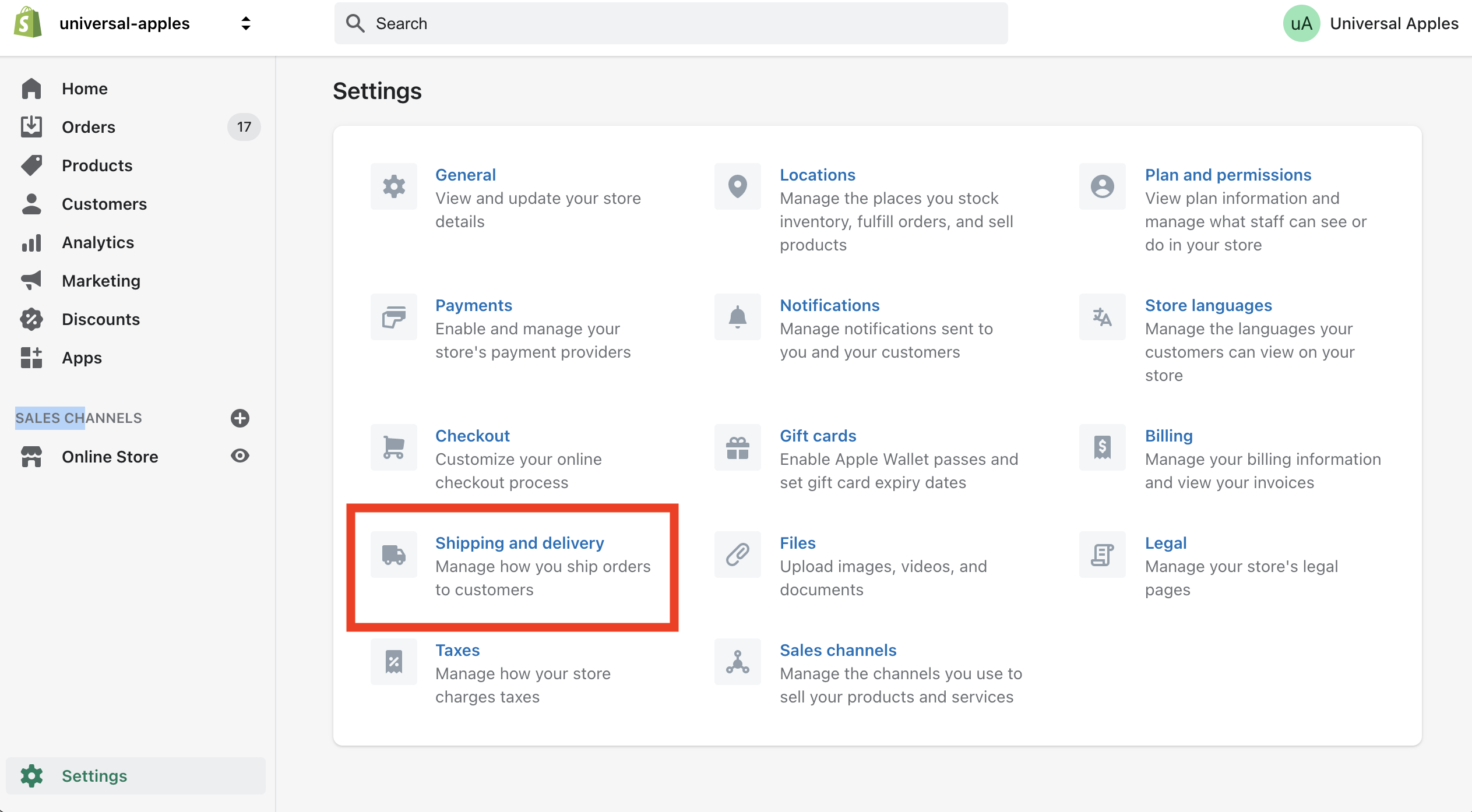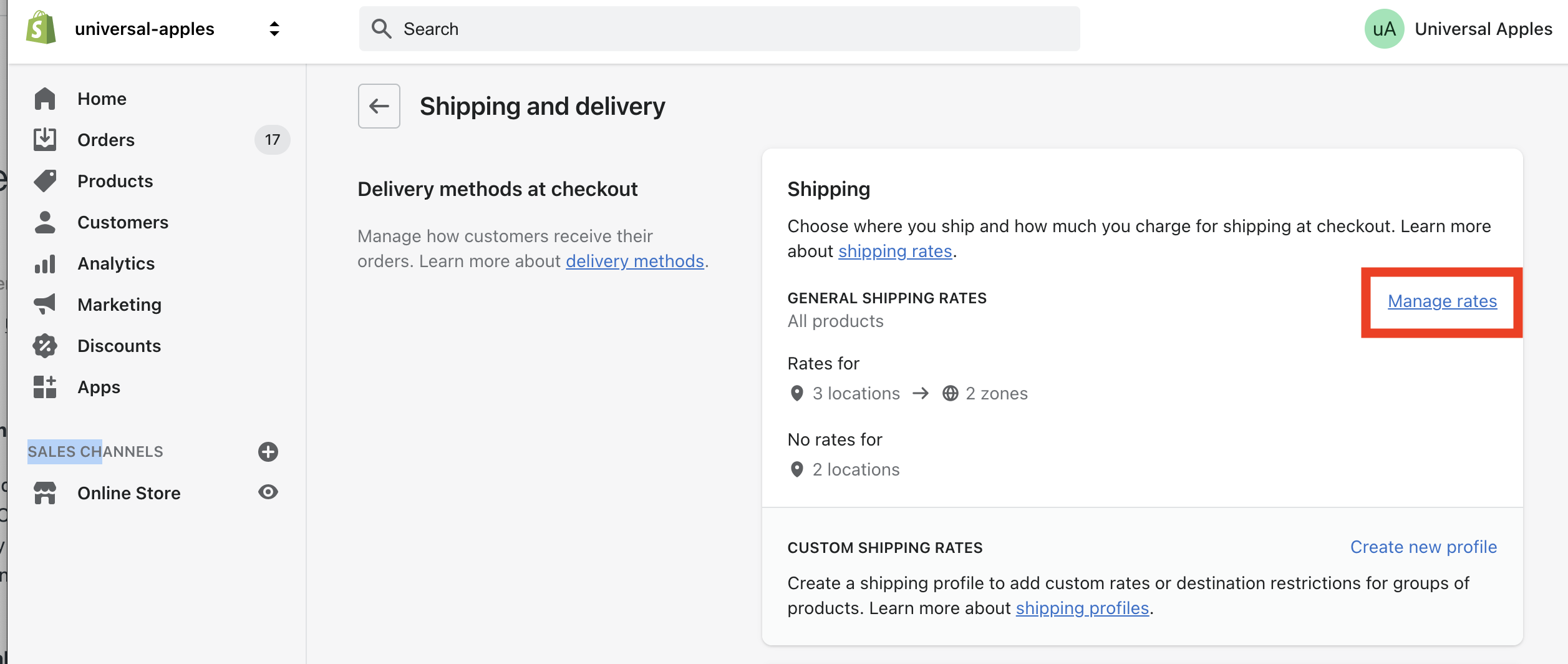 Next, create a standard shipping option. In the Domestic section, click 'Add Rate'.
You can name and price this rate whatever you want. This is the price that your customers will pay when they check out on this rate.
We recommend you create one rate for the continental United States and one rate for Alaska & Hawaii. Also, we recommend you write simple and direct titles for your rates, such as "Standard".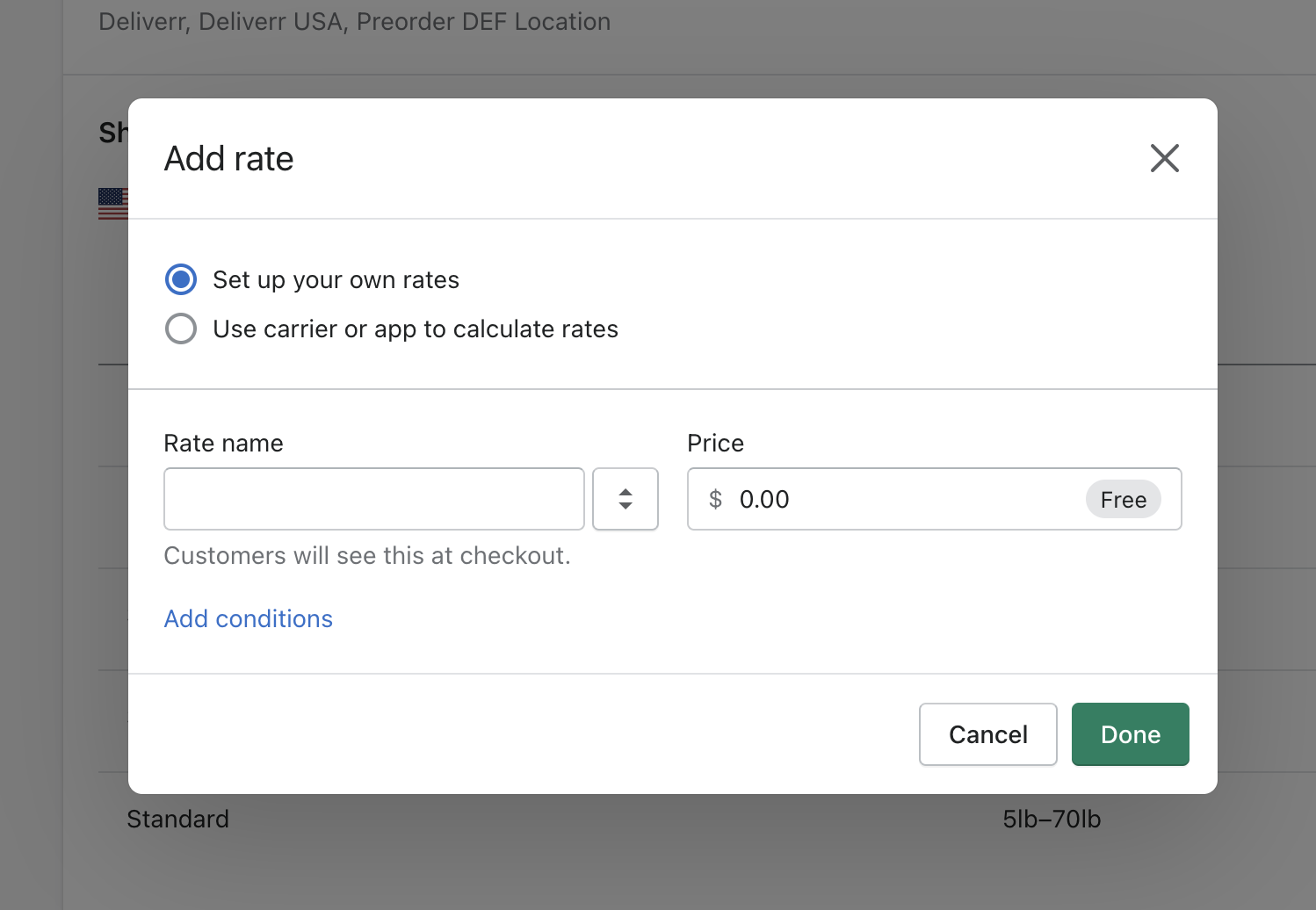 2) Map the Shipping Rate
Go to Settings > Shipping Options in the Flexport Portal. Create a mapping of your new shipping option to one of the service levels.
Enter in the name of the shipping option in Shopify, for example 'Standard' and map this to the "Standard (5-7) day" option from the drop down. This will ensure that your standard orders are shipping with the correct service level.
Shipping Rates & Multiple Locations
If you are using multiple locations in Shopify, then make sure that the Flexport Fulfillment location has a default shipping rate set.
Note: This is set by default when you setup a new location within Shopify. Accidental changes to these shipping rates, or changes to these shipping rates by other Shopify plugins can cause a location or a SKU to not have a shipping rate, and thus orders to not import from Shopify.
Verify that my Flexport Fulfillment location has rates
In your Shopify account, go to Settings > Shipping and delivery > Manage Rates. Confirm that Flexport Fulfillment is visible under the 'Shipping from' for any section.
If you see the location in the 'Not shipping from' section, this is bad as it means orders to that location will not get imported into partner systems.
Fixing this is simple - just hit 'Add rates'. You can choose to use the same rates as another location. Or you can set rates specific for the Flexport node, as described in the first half of this help center article.