Before You Begin
Please review our requirements for using the eBay direct integration to make sure that your catalog is ready import, as well as other known issues with using the eBay integration.
Import Your Catalog
1. Choose eBay when creating a new account, or from the Add Integration tab in your Flexport Portal when adding a new Sales Channel.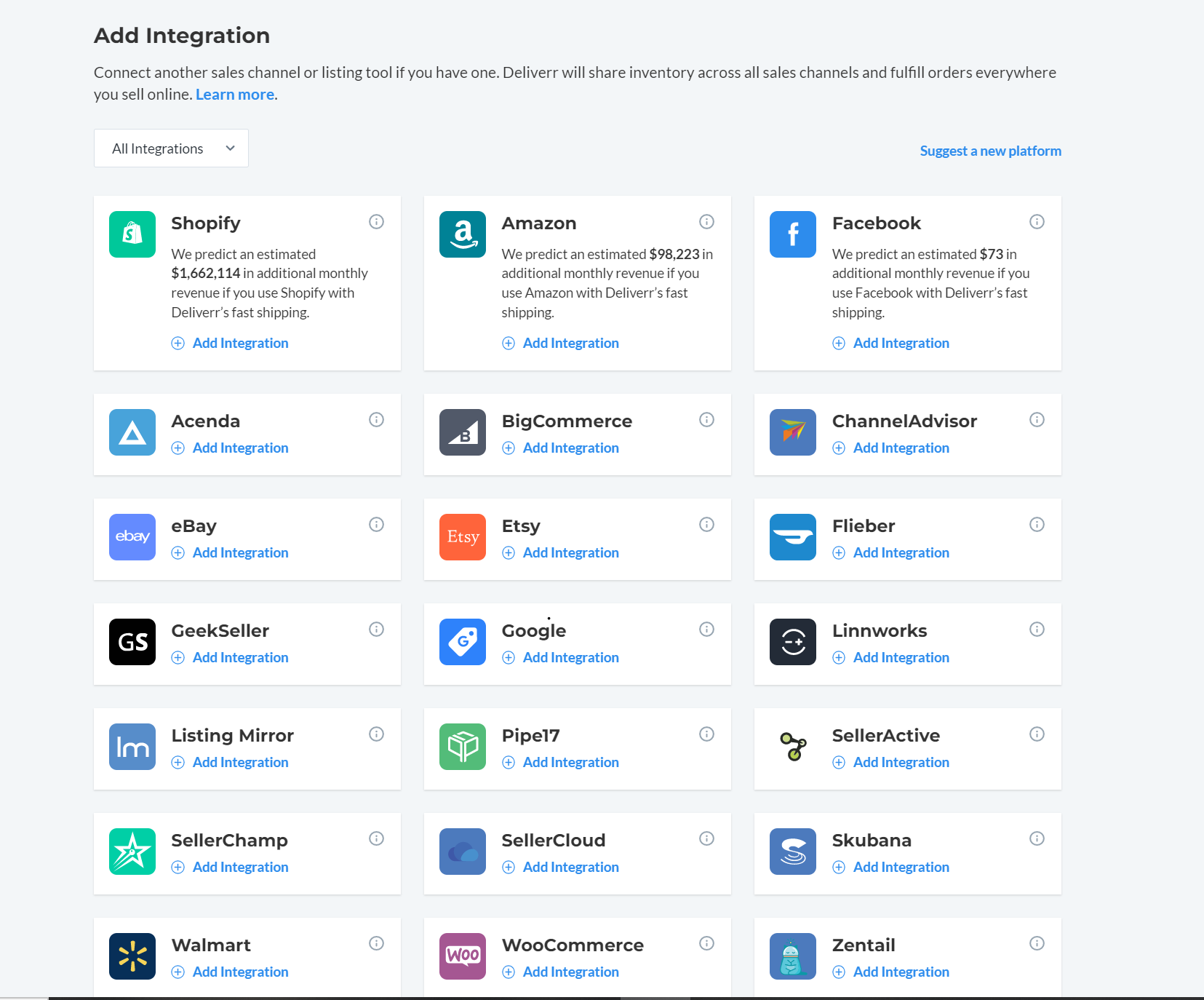 2. Click 'Connect eBay' to be redirected to eBay to allow access.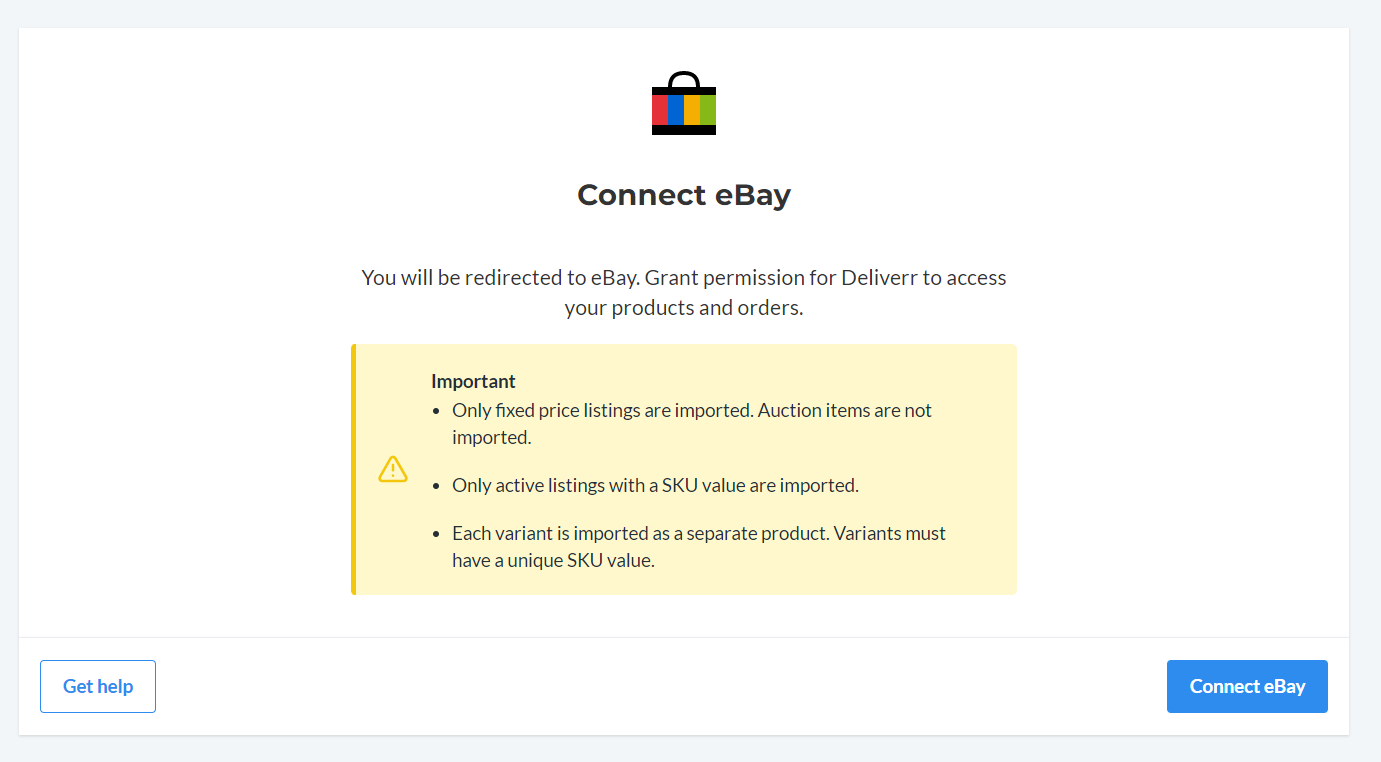 3. You will be redirected to your eBay account to log in.
4. eBay will prompt you to grant application access. Click 'Agree'.
4. Wait for eBay to redirect you back to the Flexport Portal. The sign-up process will continue by importing your listings!