Note: At this time, Flexport does not integrate with Linnworks accounts that run on non-US-based servers (eu-ext, etc.). Linnworks accounts must be on US-based servers.


1. Choose the Linnworks integration when creating a new account:
2. Click the 'Grant Access to Flexport' button to be redirected to Linnworks for instructions.
3. Log in to your Linnworks account to install the Deliverr application. Deliverr is the former name of Linnworks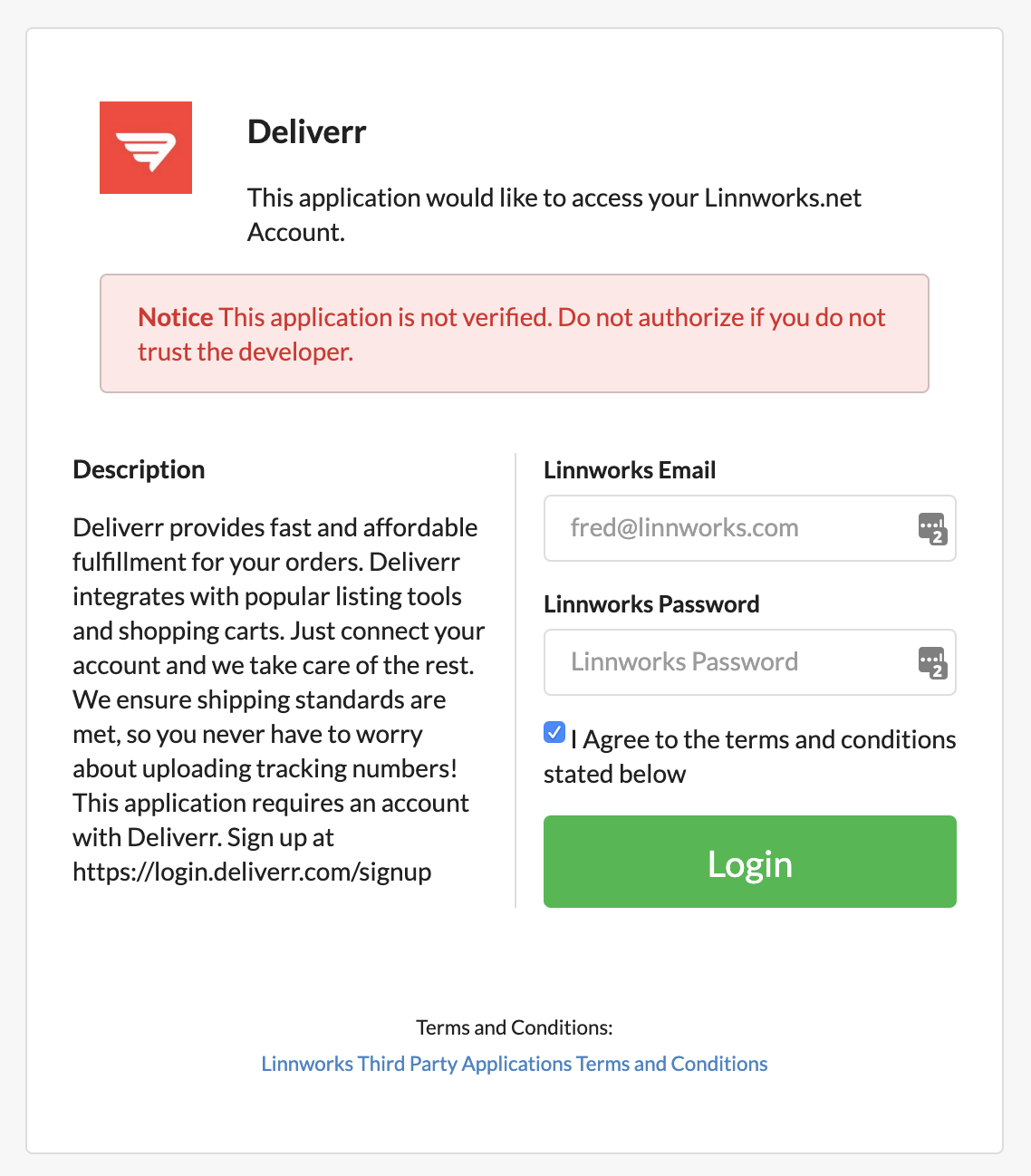 4. Click to Install the Deliverr application.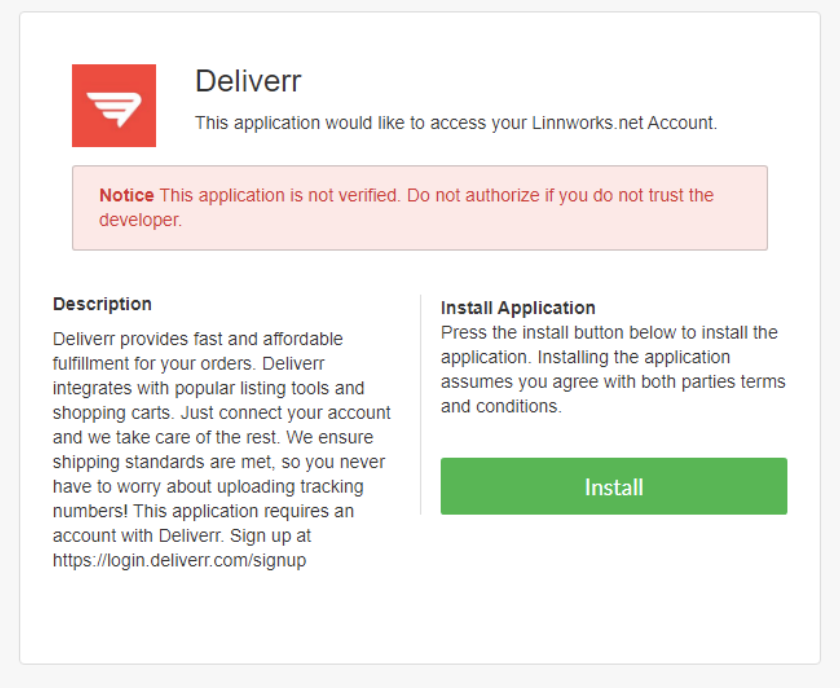 5. Copy the token provided by Linnworks, and return to the Flexport Portal.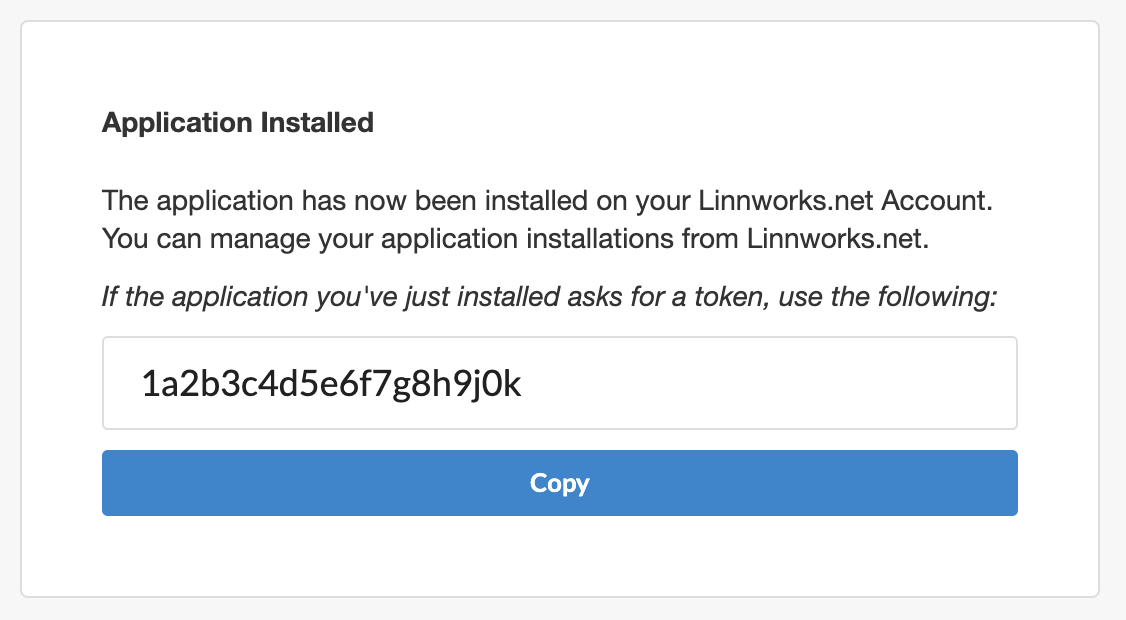 6. Paste the Linnworks token into Flexport Portal, and click 'Connect Linnworks' to continue the signup process.

After Installation, you will need to login to Linnworks to create four new "Postal Services" in your Linnworks account: Deliverr 1-Day, Deliverr 2-Day, Deliverr 3-Day and Deliverr Standard. These are added as a convenience for you to map your Channel Services to shipping methods that Deliverr will recognize.