Before you get started
In order to connect Skubana to Flexport, you must create a warehouse in Skubana and make sure it's optimized to start receiving orders. If you already created a warehouse during the initial setup of your Skubana account, skip to step 2.
Step 1: Create a warehouse in Skubana
In Skubana, go to 'Settings,' then 'Warehouses' in the left sidebar menu. On the Warehouses screen, select 'New Warehouse.' In the popup menu, select 'Third Party Logistics.'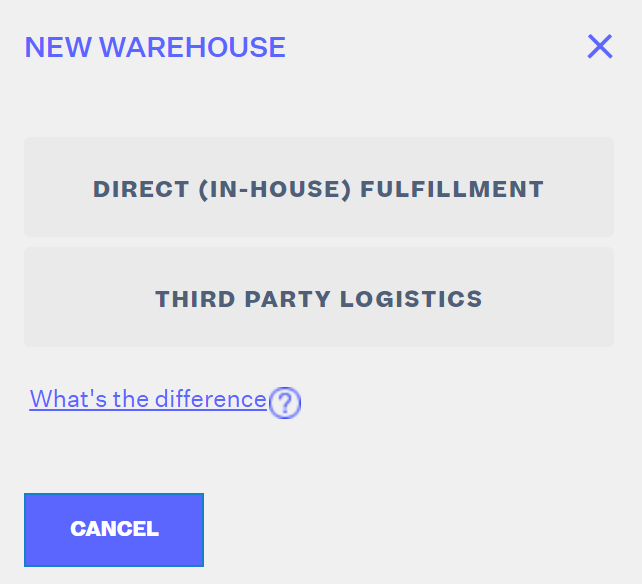 Fill in the information for the new warehouse.

For Inventory in DTC Fulfilment Centers
The warehouse name must be Deliverr.

For Inventory in Reserve Storage
The warehouse name must be Flexport B2B

The address and contact information are required, but are not meaningful because your warehouse in Skubana represents a virtual network of locations. You may use the values shown in the screenshot below or any other. Then, click 'Save.'

Note: Deliverr is the former name of Flexport.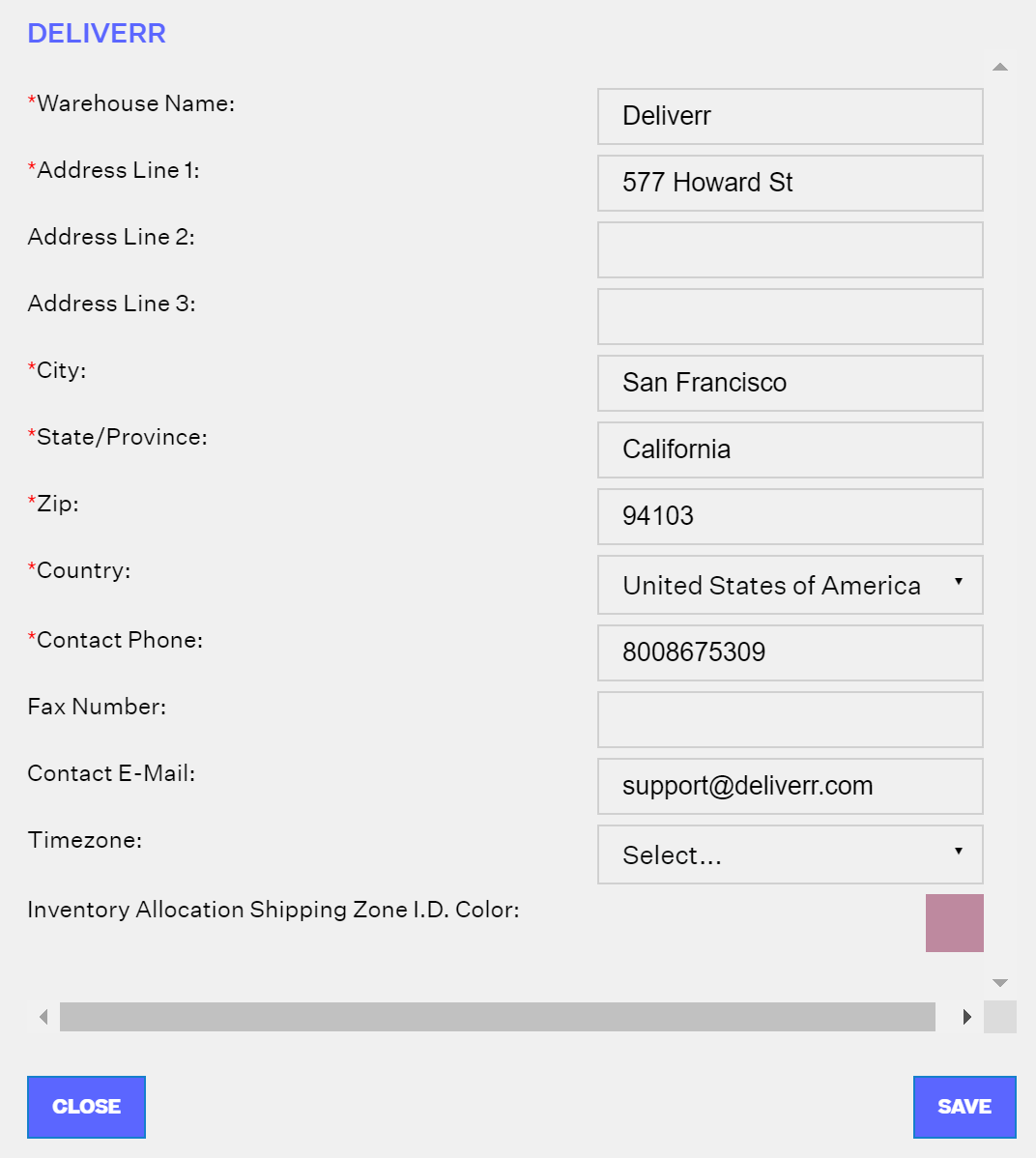 After saving, you should see Deliverr or Flexport B2B as a new warehouse. The entire U.S. map should display in pink.
NOTE: If you're fulfilling orders with another 3PL and you'd like to route orders to another warehouse when your products are out of stock, you may opt for setting up a "domestic backup warehouse."
Go to Inventory Allocation Shipping Zones to make sure each state is underneath the Deliverr warehouse if it isn't already. If not, drag and drop them underneath the Deliverr warehouse. Please refer to this article for an updated list of our supported shipping locations.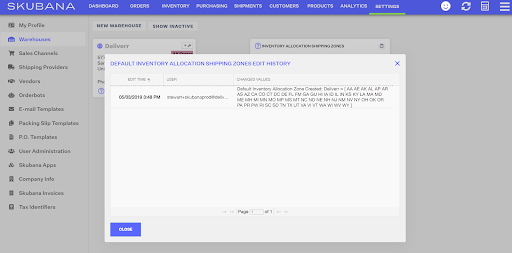 Step 2: Install the Deliverr app in your Skubana account
Under 'Settings,' select 'Skubana Apps.'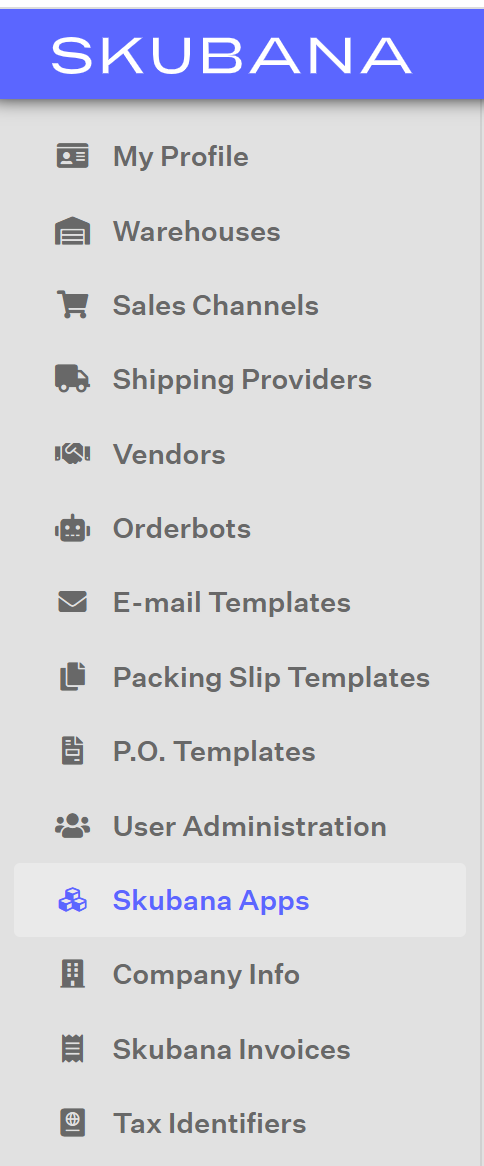 Then, go to the App Store. Search and select "Deliverr" in the app search bar.


Finally, on the Deliverr app page, install your Skubana account to Deliverr.

The installation process will then complete with your browser at the website, importing your product catalog.
If you have trouble with this step, try again by uninstalling the Deliverr app from Skubana, and installing it again using the directions above.
Please email info@skubana.com if you have questions or need assistance.
Looking to set order routing rules?
Skubana offers a functionality called Orderbots, which allows you to route orders based on factors, such as price, size, weight, location, etc. To learn more about this feature, see Skubana's article, What are Order Bots? Contact the Skubana Support team if you're interested in setting up this feature for your business.