Chat with our team
You can chat with our team directly within the SellerPortal by selecting "Talk to Support" in the left-hand side banner during our team's live chat hours from 7AM - 5PM CST.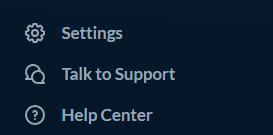 This will open our chat platform from which you can speak to our team by clicking "Send us a message"
Note: During non-live chat supported hours "Talk to Support" will take you to create a ticket for our team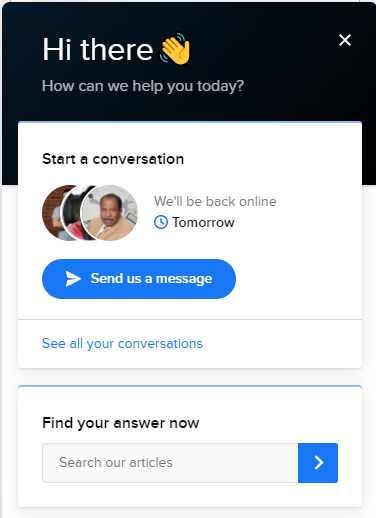 After letting us know the issues you are having we can route you to the appropriate team.
If the issue is more complex, our Chat Support Team will create a ticket for you and the specific Support Team will reach out to you with further updates.
Submit Tickets to Our Team
Don't have the time or prefer not to chat? You can reach our team by submitting a ticket and we will communicate resolution to your email.
Providing the requested information improves routing of your inquiry and will reduce the time to resolve your questions.
From time to time, you may see our help center automation suggest articles that may be applicable to your inquiry or issue and may not need resolution via our Support Team.
If the help center articles provide the answers you require, you will select "Yes, thanks!".
If the help center articles provided does not offer the answers you require you will want to select the "No, I need more help" link and/or reply on the ticket and it will open into our Support Team view to assist.
For more information on submitting and monitoring tickets please review: How do I file and keep track of requests/tickets