Seller Central Owner Account Access
The following two steps require you to first login to your Amazon Seller Central account. For authorizing external applications to access sensitive seller information, you must be logged in with the seller central credentials that are listed as the owner of the Amazon shop.
You can view the list of seller central account credentials under settings->Account Info->User Permissions.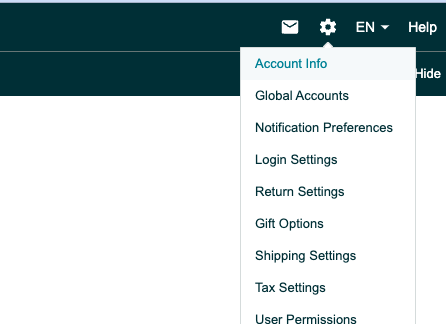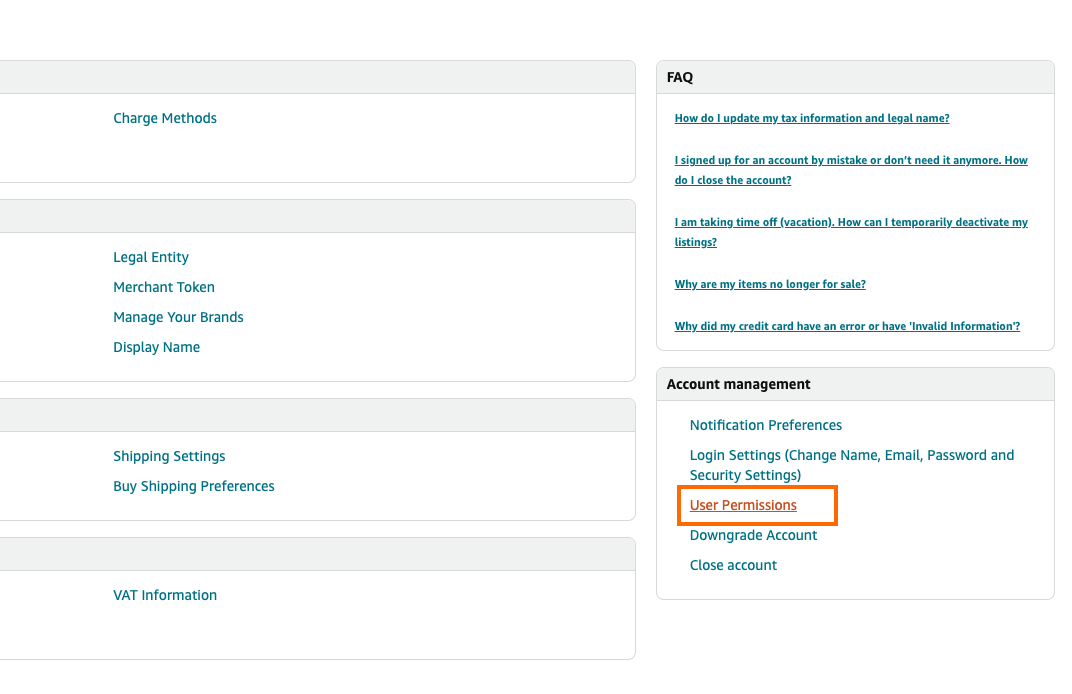 The user credentials that cannot be deleted belong to the owner:

Step 1: Enable Catalog Sync
In order to have all your FBA inventory products listed correctly and available to select for a shipment, you will need to enable catalog syncing with the Deliverr Amazon application. Deliverr is the former name of Flexport.
If you already have an Amazon integration for "Fulfillment By Deliverr" (FBM) you can skip directly to step 6.
On the side menu, select Integrations -> Add Integration
Select the Amazon integration and click "Add Integration"
Click "Connect Amazon"
You will be redirected to seller central, where you should click the checkbox and confirm.
You will be redirected back to Flexport Portal, and you will now see Amazon listed on the left under "Integrations."
When you click on Amazon, you can update the relevant settings. Make sure that the box is checked for "Sync FBA Catalog" and click "Save changes."
Important: If you do not want Deliverr to fulfill FBM orders for you, please uncheck the "Fulfill FBM Orders" box and Save Changes. If you do not do this, Deliverr will start ingesting and attempting to fulfill any FBM orders on Amazon.
Step 2: Enable the FBA Application
In order to enable Deliverr to create shipments in Amazon, you need to enable the Deliverr FBA App. It's a really simple process that will only take a few minutes.
Login to Flexport Portal

Select Replenishments

​

Click "Create Transfer"

​
Select Amazon FBA and click "Next".
Click "Connect" to grant Deliverr permissions to create inbounds with your Amazon account.

​

Login to Amazon Seller Central with your credentials, check the consent Checkbox (you are consenting to share info related to Amazon Fulfillment & Inventory only), and click "Confirm". Please note that you must be logged into the "Owner" account for FBA to complete this integration.

​

You will be redirected to Flexport portal, where you can now repeat steps 3-4 and move on to create a transfer in Amazon!
*We currently do not support international transfers for FBA.