When inbounding and storing inventory with Flexport, you can choose one of two options:
Inbound and store inventory in the Reserve Storage network
Inbound and store inventory in the fulfillment network
Understanding Reserve Storage inventory versus Fulfillment inventory
The Reserve Storage network launched in 2022 and is still in the Pilot phase (as of June 2022). The purpose of the Reserve Storage network is to provide cost-effective pallet storage, wholesale fulfillment, and inventory transfer services for FBA and ecommerce fulfillment. You can learn more about the service here.
The fulfillment network launched in 2018 to provide fast and affordable multi-channel eCommerce fulfillment.
How to check Reserve Storage and Fulfillment inventory levels
You can track available levels of inventory for both inventory types via two views in your Flexport Portal account
View 1: Click the 'Products' button under the 'Inventory' tab in the left sidebar. Here, you'll see available inventory levels for each product based on whether it's in Reserve Storage or the fulfillment network.
*NOTE: The Fast Tags coverage map only reflects inventory in the fulfillment network at this time.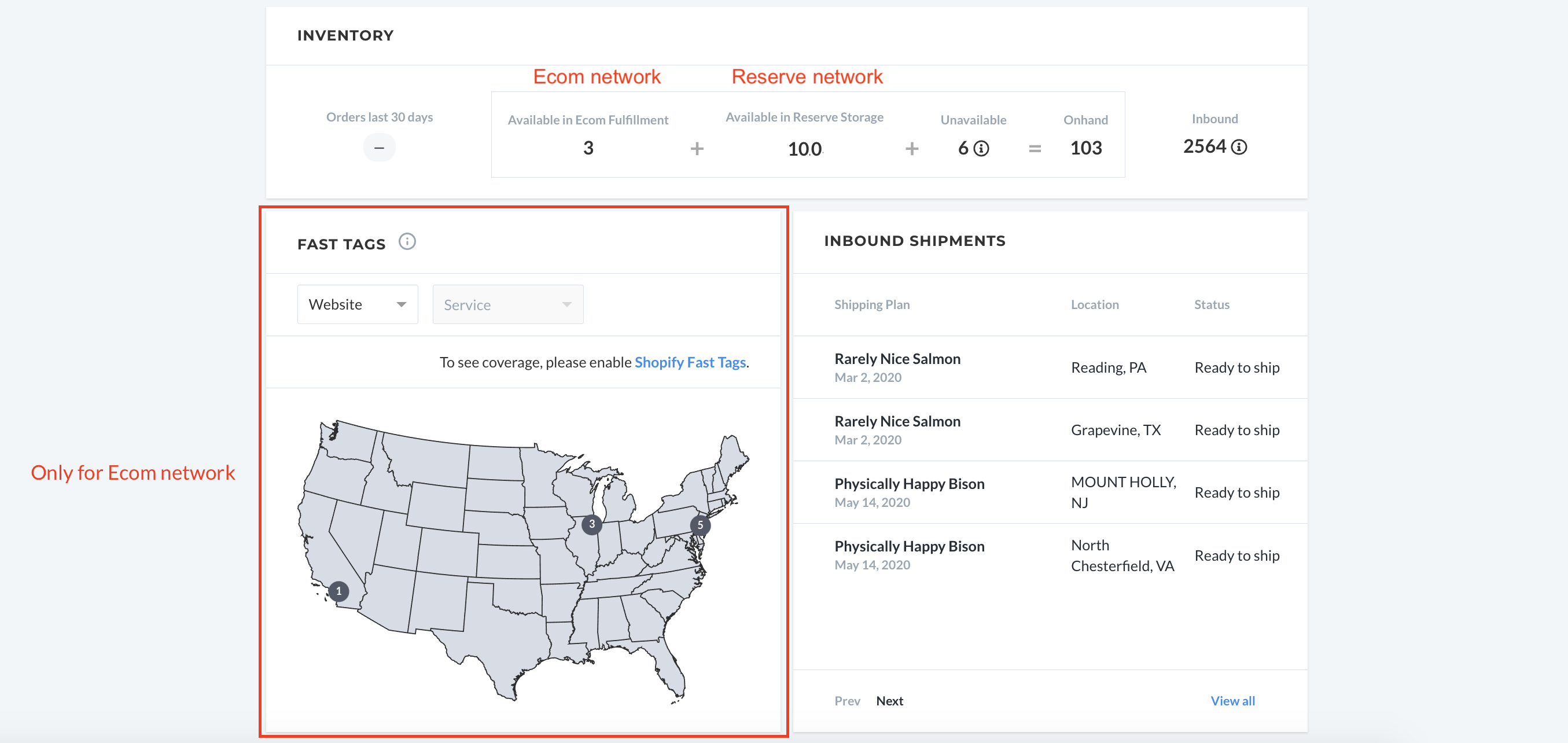 View 2: Click the Inventory Tab and Filter by Reserve Storage for Location:
View 3: Go to Reports and select "Inventory - Levels Today". Once the report has been downloaded, simply filter by available quantities in Reserve Storage.
If you need assistance with understanding your different inventory types, please reach out to your Account Manager or email reservestorage@deliverr.com.