Fast Tags are badges on your product listings that indicate that the product is eligible for fast shipping - and they're designed to boost your sales.
To apply Fast Tags to your listings when you're using Pipe17 as a listing tool, you'll need to create a Fast Tag connection directly between Flexport and the marketplace. The following marketplaces are eligible for Fast Tags through the Pipe17 integration:
eBay

Shopify

Walmart

Google Shopping
However, you can also apply Fast Tags to your online store with our Website Fast Tags program. This requires coding on the backend of your website, which you can navigate using our Website Fast Tags developer guide.
NOTE: If you're using order routing rules with Pipe17, consider the Fast Tag shipping speed that will be applied to orders when setting up your rules with Pipe17's Support team in order to meet the service level agreement (SLA).
Step 1: Select from the available Pipe17 Fast Tags in Flexport Portal
In your Flexport Portal account, select 'Pipe17' under Integrations in the left sidebar menu.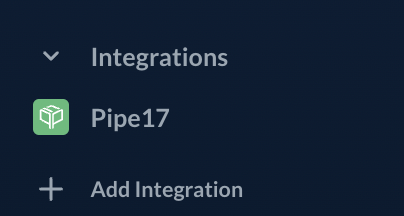 You'll be taken to a page with more details about Pipe17. Scroll to the bottom of the page and click the down arrow to expand the Available Fast Tags section.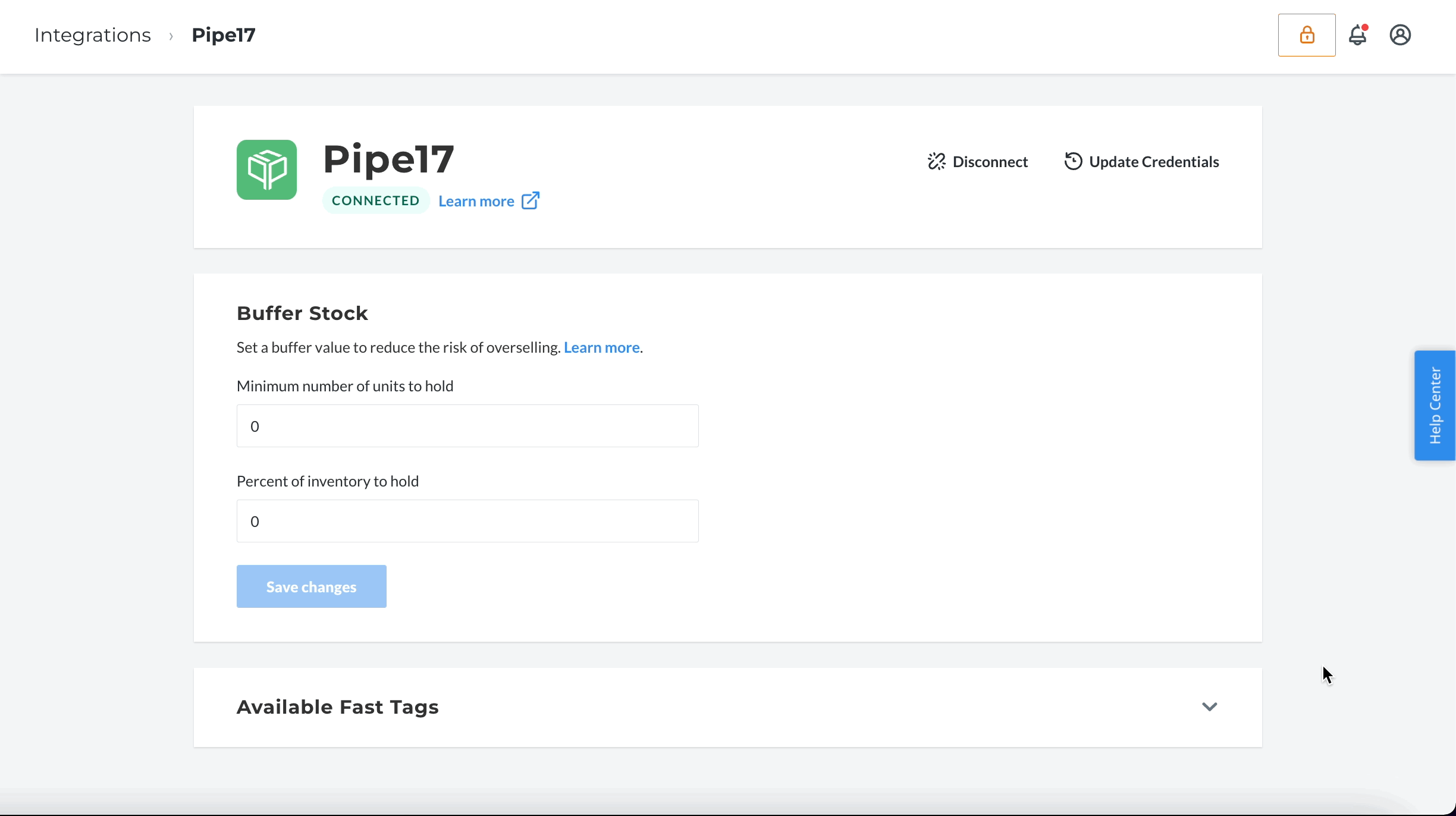 Click 'Connect' next to the marketplace you'd like Fast Tags applied. Click 'confirm' when prompted with the confirmation alert:

Step 2: Download the marketplace-specific Fast Tag app
Depending on which marketplace you choose, there will be different setup steps to complete the Flexport Fast Tag app download. Please select the marketplace below for further instruction.
When you have successfully set up your Fast Tags, you will see a new icon in the Fast Tags section of the left sidebar menu of your Flexport Portal account.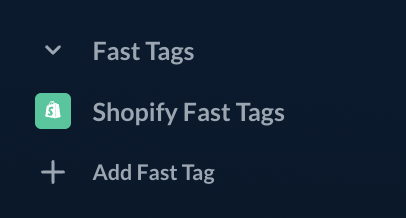 Step 3: Complete Fast Tag order routing in Pipe17
To make sure your orders with Fast Tags are properly routed, please see the "Fast Tags" section of Pipe17's Help Center article, Flexport Setup Guide.