As shown on the box contents label requirements article, all inbounded boxes are required to have labels, so they can be scanned as a part of the receiving process. Flexport's system will use the box content label to verify that the expected number of boxes equals the received number of boxes.
If fewer boxes than expected arrive at our Crossdock warehouse, you will receive a "Short-Shipped Boxes" alert via email directing you to the Inbounds Problem tab in Flexport Portal.
The notification will appear on shipping plan at 7 days from when the first box received a first scan at the Crossdock warehouse for any boxes that did not arrive ore receive a scan. You may receive an email directing you to the the short-shipped box alert. The notification will provide additional details on the short ship boxes. See below the two actions that can be taken for the short-ship alert.

Click on the notification and either confirm that boxes were short-shipped or request an investigation.
Confirming boxes were short-shipped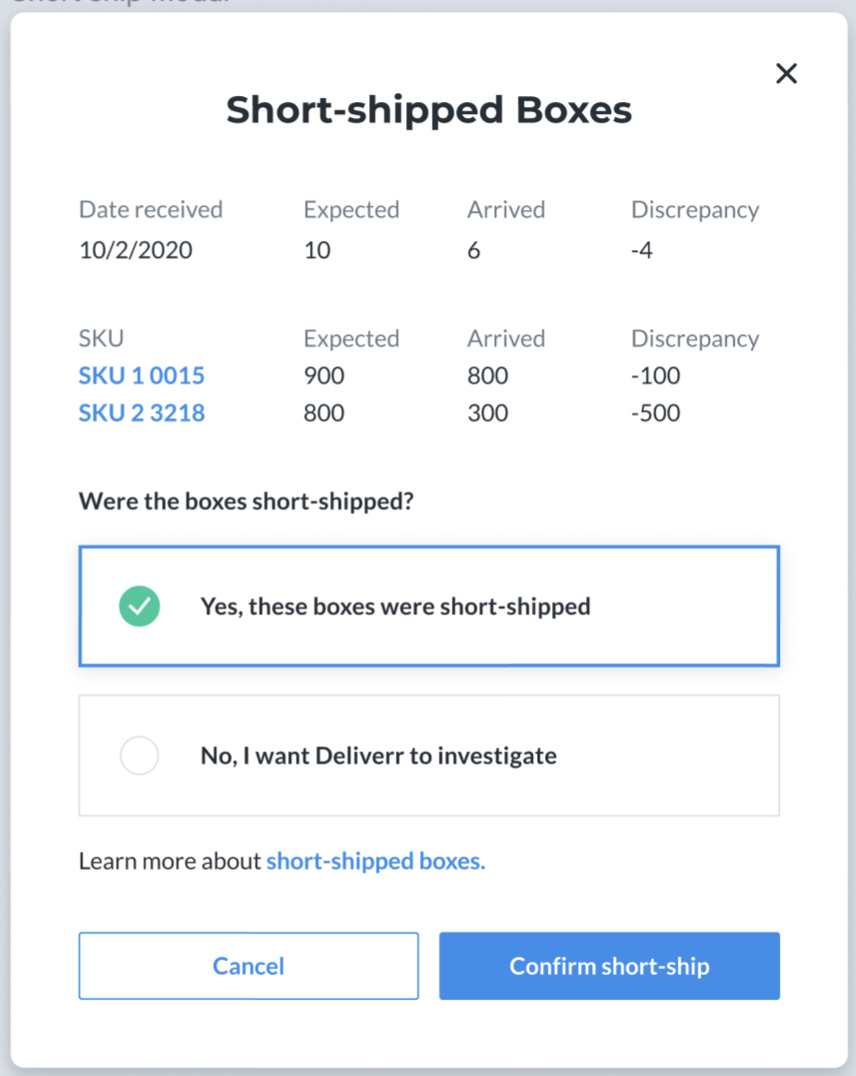 If you mark the alert as short-shipped, then the status will change with Flexport.
Requesting an investigation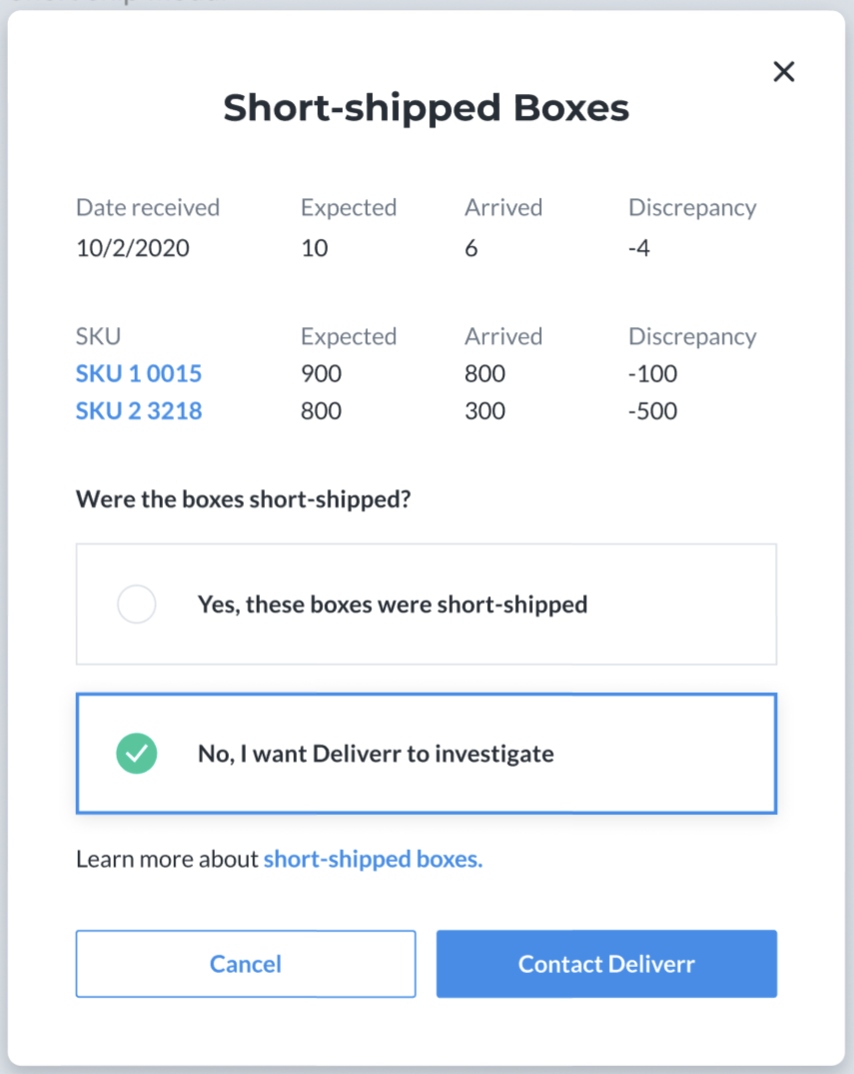 The status will change to With Flexport. Note: if you inbounded using your own freight or small parcel rates, Flexport may contact you for tracking information and an invoice showing the cost of goods purchased or produced. This action will create a ticket with Support and we will reach out to you.

If Flexport is at fault, then the status will be marked as 'Claim approved' and you will receive a credit in your account.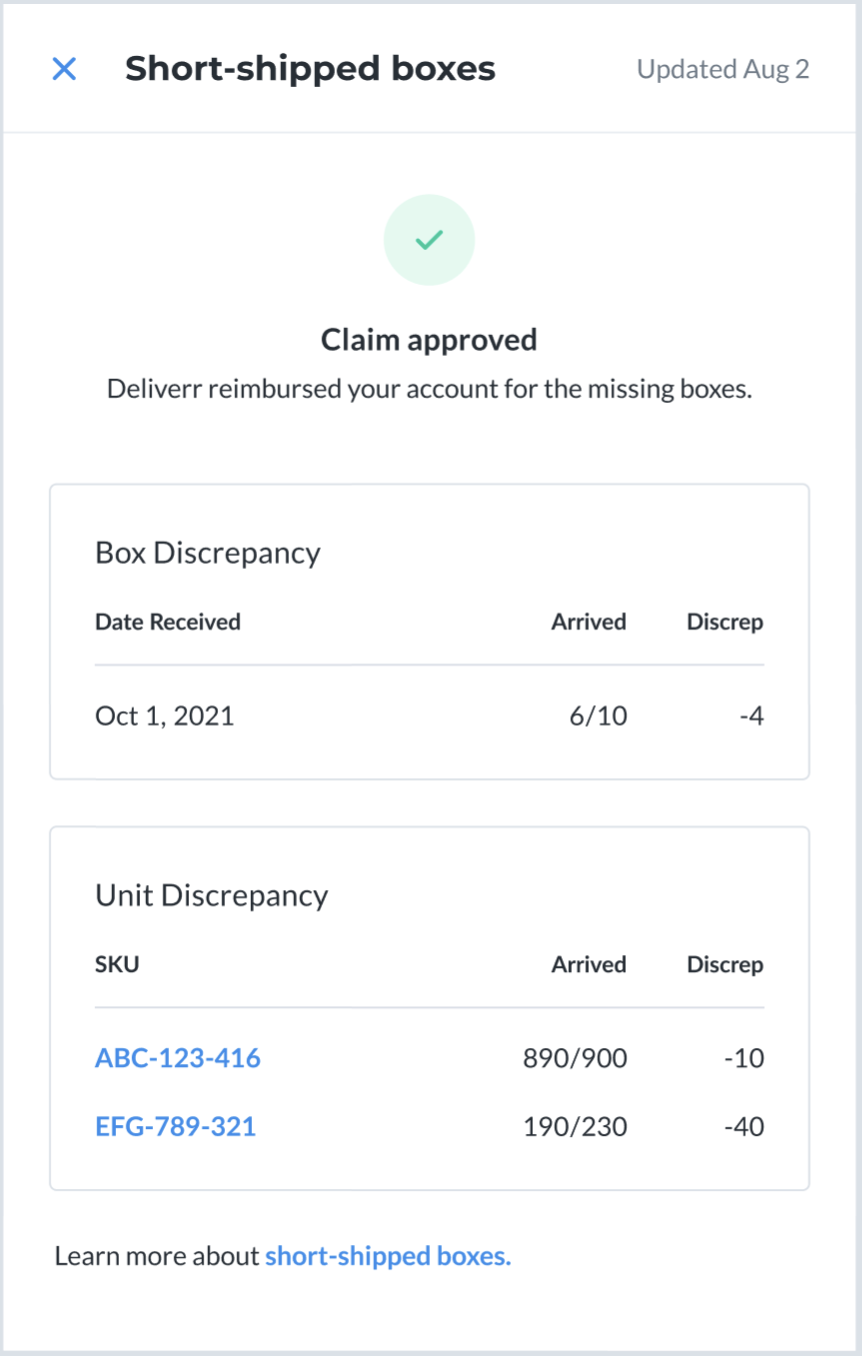 If Flexport determines that a short-ship happened, then the status will change to resolved as short-shipped.