1) Start the Setup Process
Go to Channels.
If you are using the eBay direct integration to connect Flexport to eBay, then select the box for eBay.
If you are using a listing tool to connect Flexport to eBay, then select the box for that listing tool.
Click on "Add Fast tag" on the left sidebar and click 'Connect' to begin setup
Then you would want to click on "Confirm"
Lastly, you would want to click on "Getting Started"
2) Opt into business policies
First, opt in to business policies in eBay.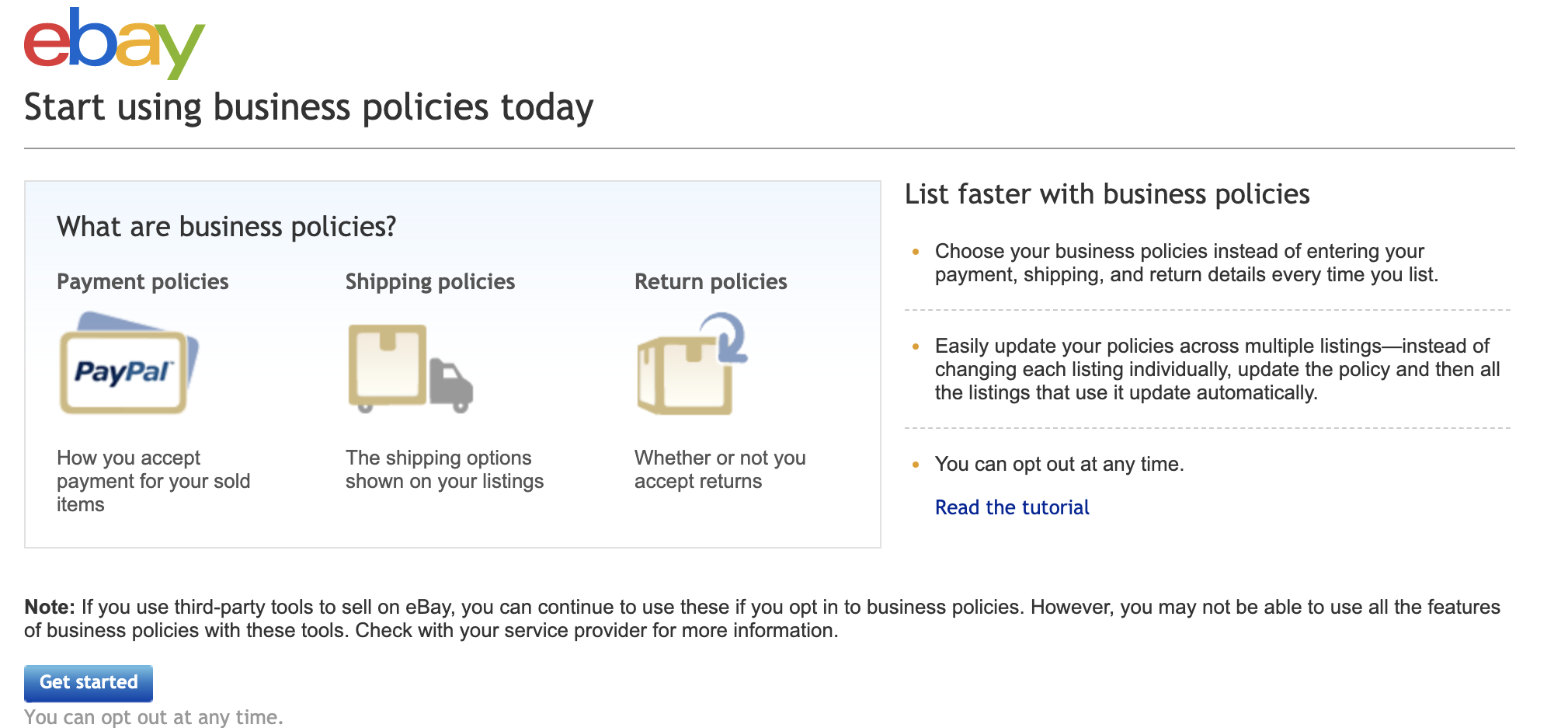 What are business policies and why do I need to opt into them?
A business policy is effectively how you as a seller communicates to your buyers different service levels, how long you will take to ship an item, packaging costs, shipping fees and more.
To apply Flexport rate tables to your listings, you need to opt into eBay business policies so that we can control when the eBay fast tag shows up, depending on where your inventory is located within Flexport.
Learn more about business policies in the eBay Help Center.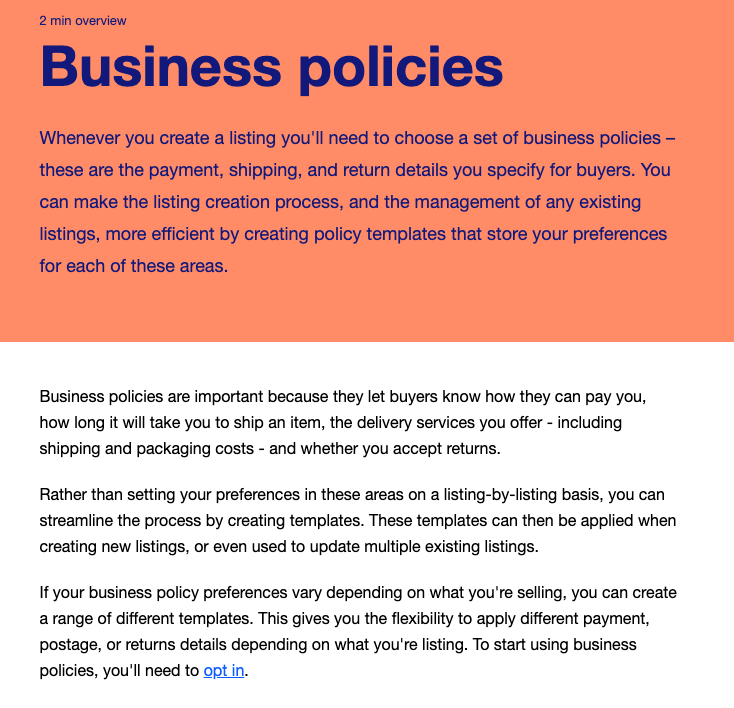 3) Specify order cutoff times
Go to the shipping settings page and set your cutoff time to 2PM EST (Eastern Standard Time).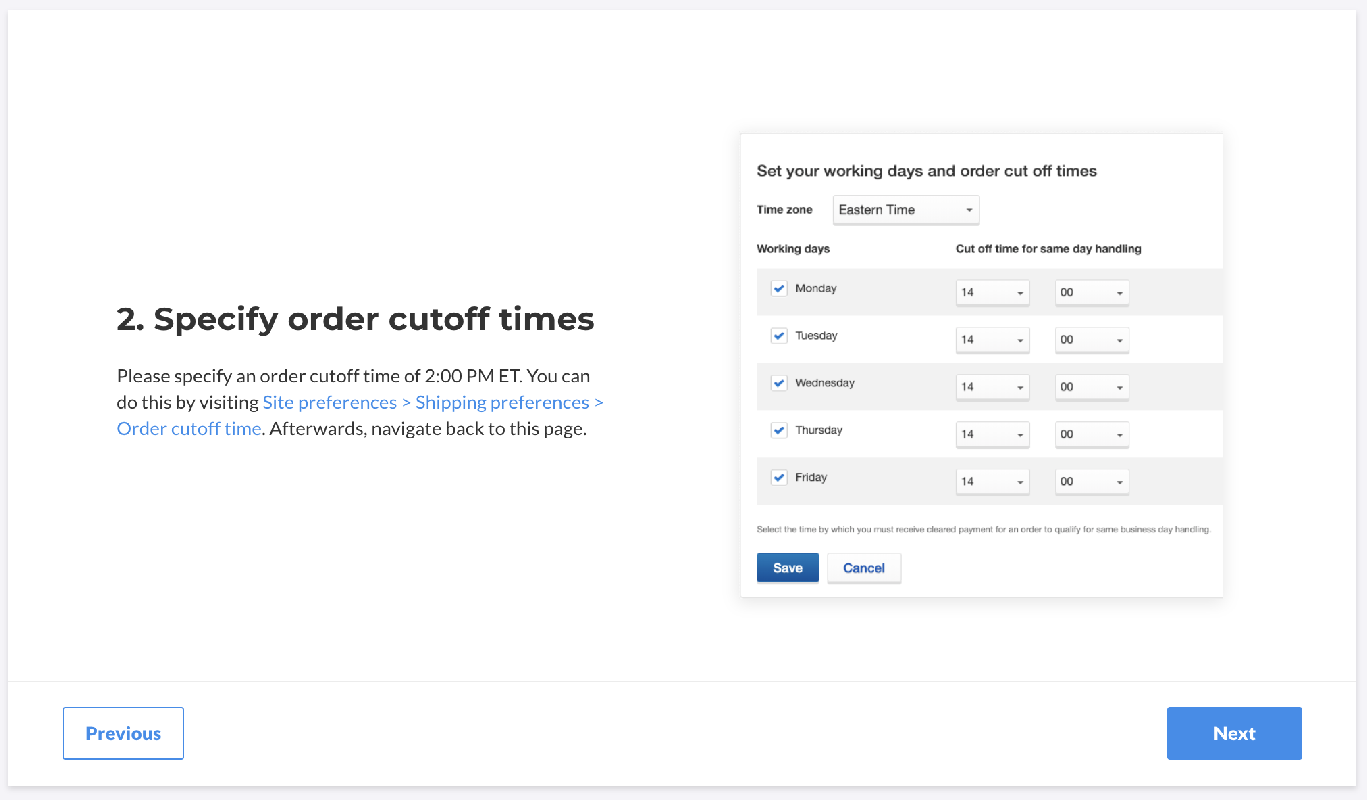 4) Configure rate tables
Rate tables are another way of saying "shipping options". These look different per weight, item, etc – but Flexport cuts down on the work and takes care all of those options. For this step, go ahead and download the Flexport browser extension so it can automatically configure these rates.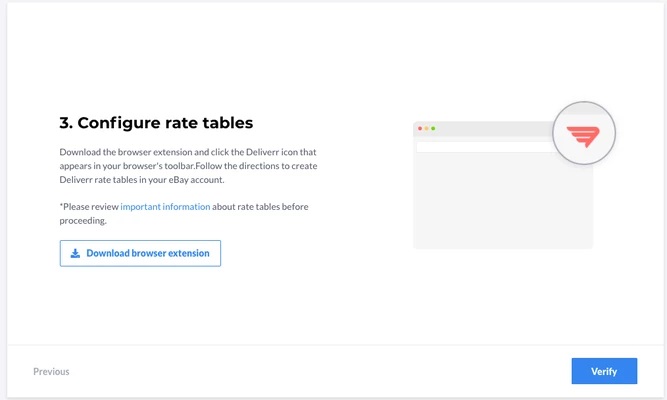 Note: we will not be able to configure the rate tables if you have eBay listings with variants. To fix this, either create a listing directly on eBay or disable variants in your listing tool.
5) Properly set up your listings
In order to make your eGD Door-to-Door program work (you've enabled it in step 3), you'll need to enable these settings on each of your listings:
How to navigate there: In My eBay (top right corner) --> Selling --> Listings --> Edit listing
1. Fixed price format:
... or using the new listing tool:

(Note: you will not be able to invoke this setting on items that you previously listed as Auction-style. If this is the case, you will have to make a brand new listing. )
Then, in your Shipping Details -> Shipping Policy...
2. Flat cost to all buyers
3. 1 business day handling time
4. Standard Shipping (1 to 5 business days)
5. Free Shipping

6. Apply rate tables

... or using the new listing tool: the corresponding edit window can be found under the Delivery section and you'll need to edit the the policy by hitting the pencil icon:

When will the fast tags show up?
The 3-day badge won't show up nationally until the inventory has hit our warehouses. They can still show up in a specific 3-day radius where the inventory has already been received by a Flexport warehouse.
What do I do if I end up on the waitlist?
In that case, file a support ticket. We will contact eBay to take you off of the waitlist.