If you know the HTS code of the product you're importing, you can estimate the customs duties you will need to pay by following the instructions below.

Import customs duties are not included in your Flexport quote, but you can estimate them using the HTS Code of your product:
1. Enter your HTS Code in the HTS Search bar: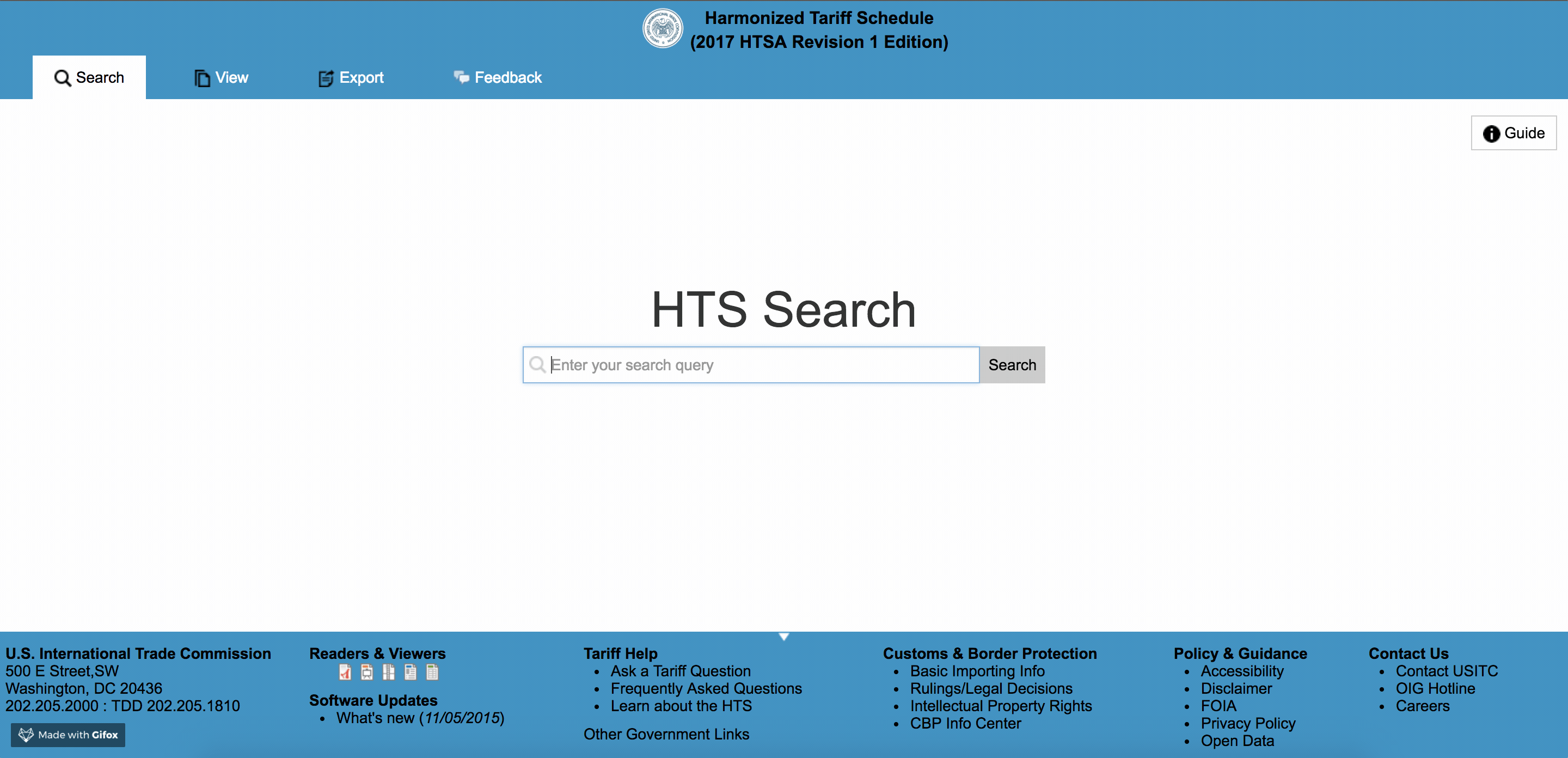 You can also use Flexport's duty rate calculator to look up your product's duty rate without the HTS code.
2. Multiply the duty rate by the total value of your imported products (found on the Commercial Invoice) for an estimate of what you will need to pay in customs duties.
Anti-dumping or countervailing duties may also apply.
If the items you are importing have a Country of Origin of China, then Section 301 duties may also apply.